Ashton + Alaina's adventurous Sawtooth Mountain engagement session is finally here!!!
First and foremost, I cannot get over how generous their hearts are for opening up their home to me and bringing me on such a wondrous expedition. Both of their families and friends are oh so incredible too! Ashton's mom, Jini, found me while researching Upper Michigan photographers for their wedding this past Fall along Conway Lake. With prayers and patience, we worked it out so that I was able to travel out West for their engagement photos, photograph their wedding, as well as send my second shooter (Kelly McCommons) back to Idaho for their wedding reception. God is good, for I'll be forever blessed and grateful for documenting their love and bringing me on such an amazing adventure!
When I arrived in Boise, the air was rather dense with smoke from the forest fires all across the West. Boise itself was beautiful mini city that I would love to go back and explore better someday. Another perk to making the trip was that I finally got to meet my graphic designer, Sara, in person for the very first time over lunch! Not too long after, I hit the road for Ashton and Alaina's home in Ketchum which is also known as the Sun Valley area. You know they're awesome when they offer you homemade kombucha and bring you to the burrito joint in town.
Ketchum, Idaho: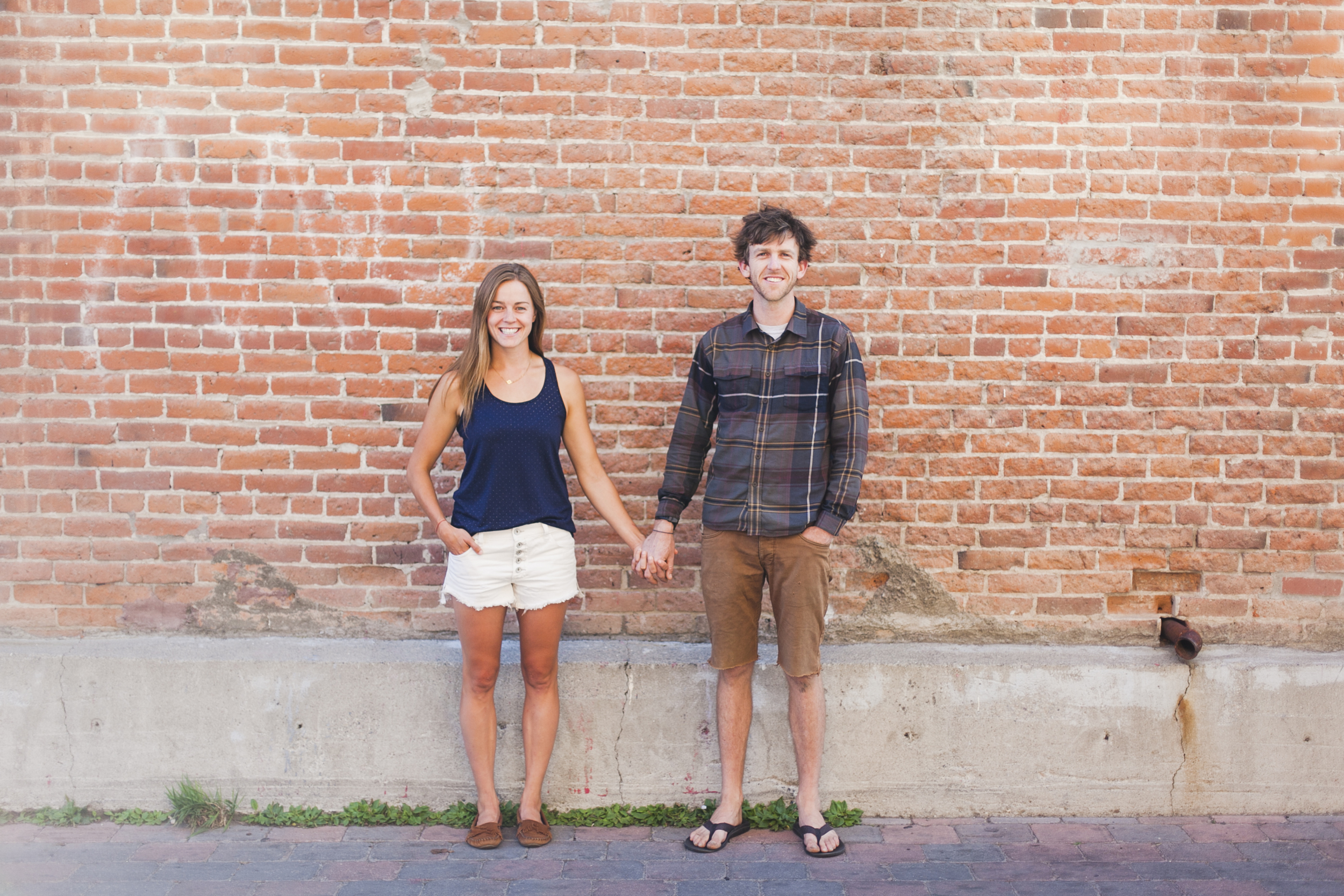 On the road with mountains on the horizon and twisting open roads.
p.s. their epic dog, Griswold, joined our expedition too!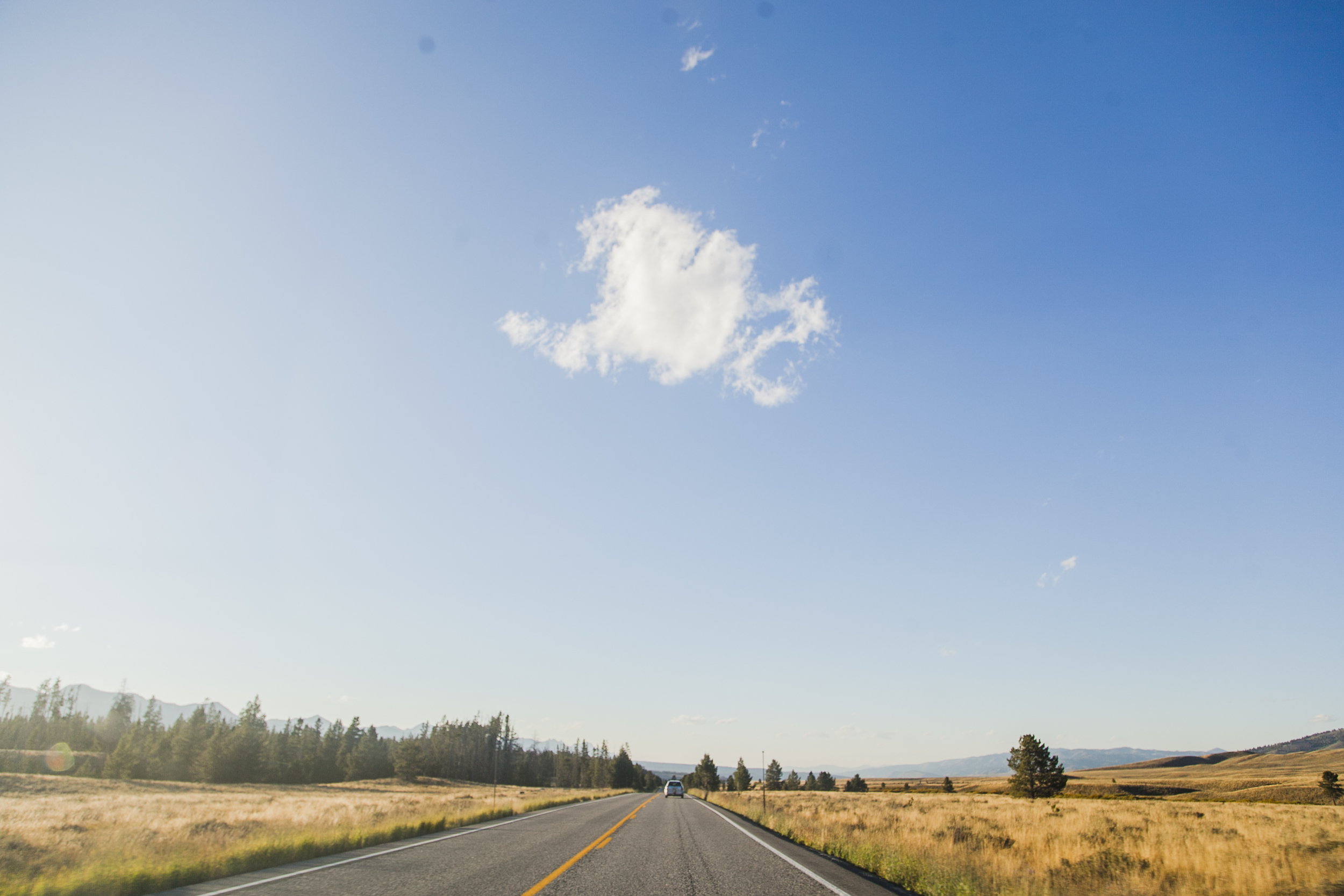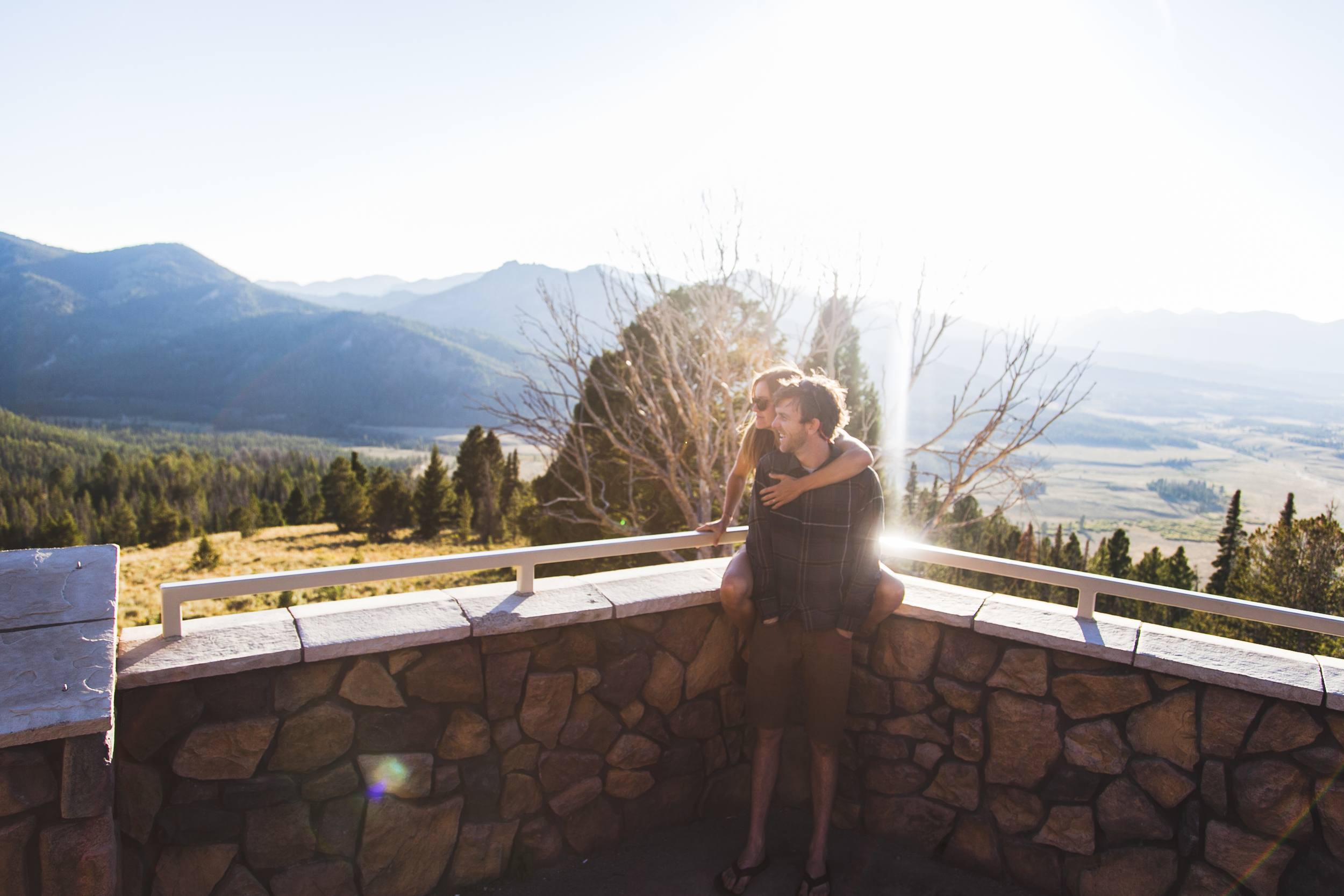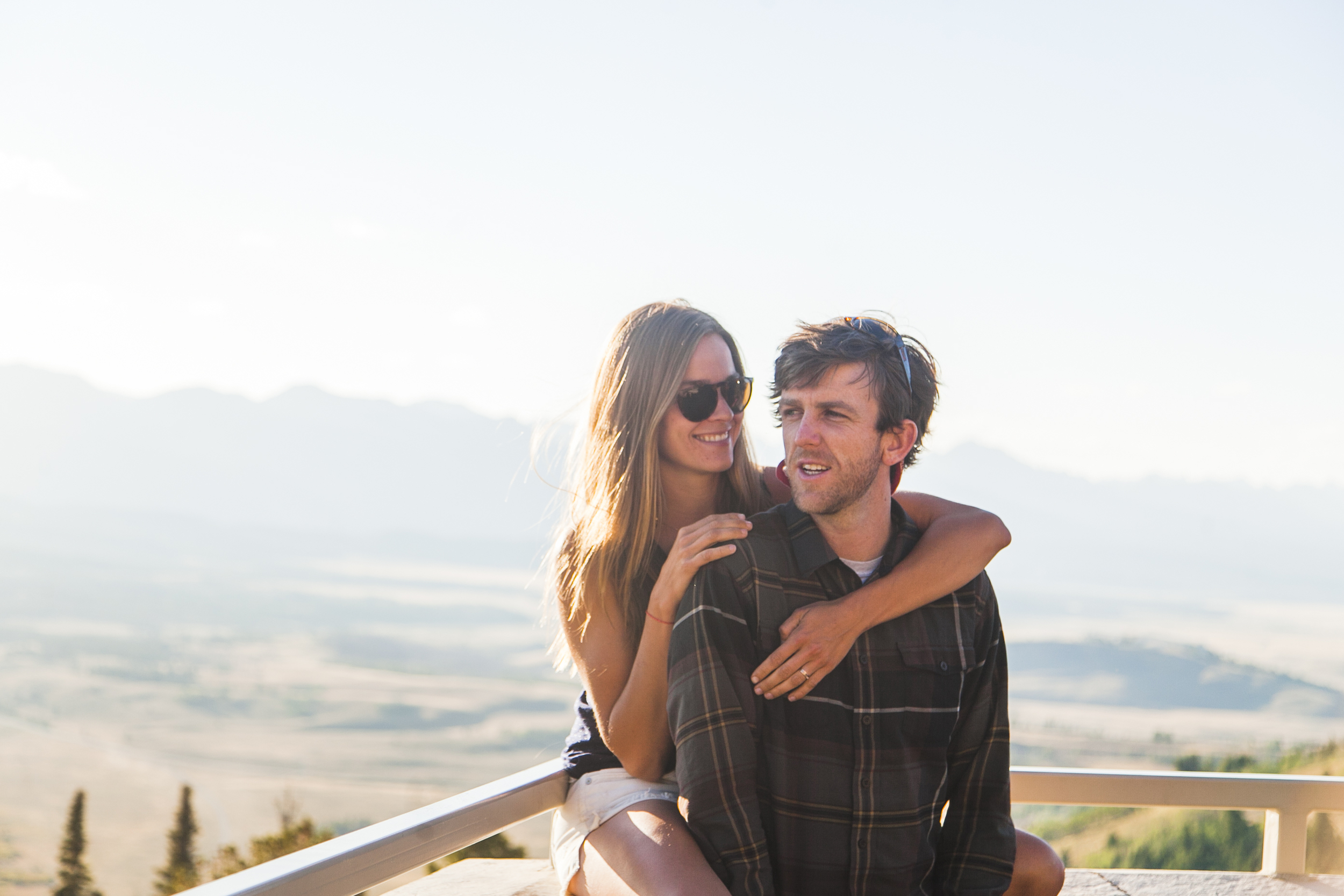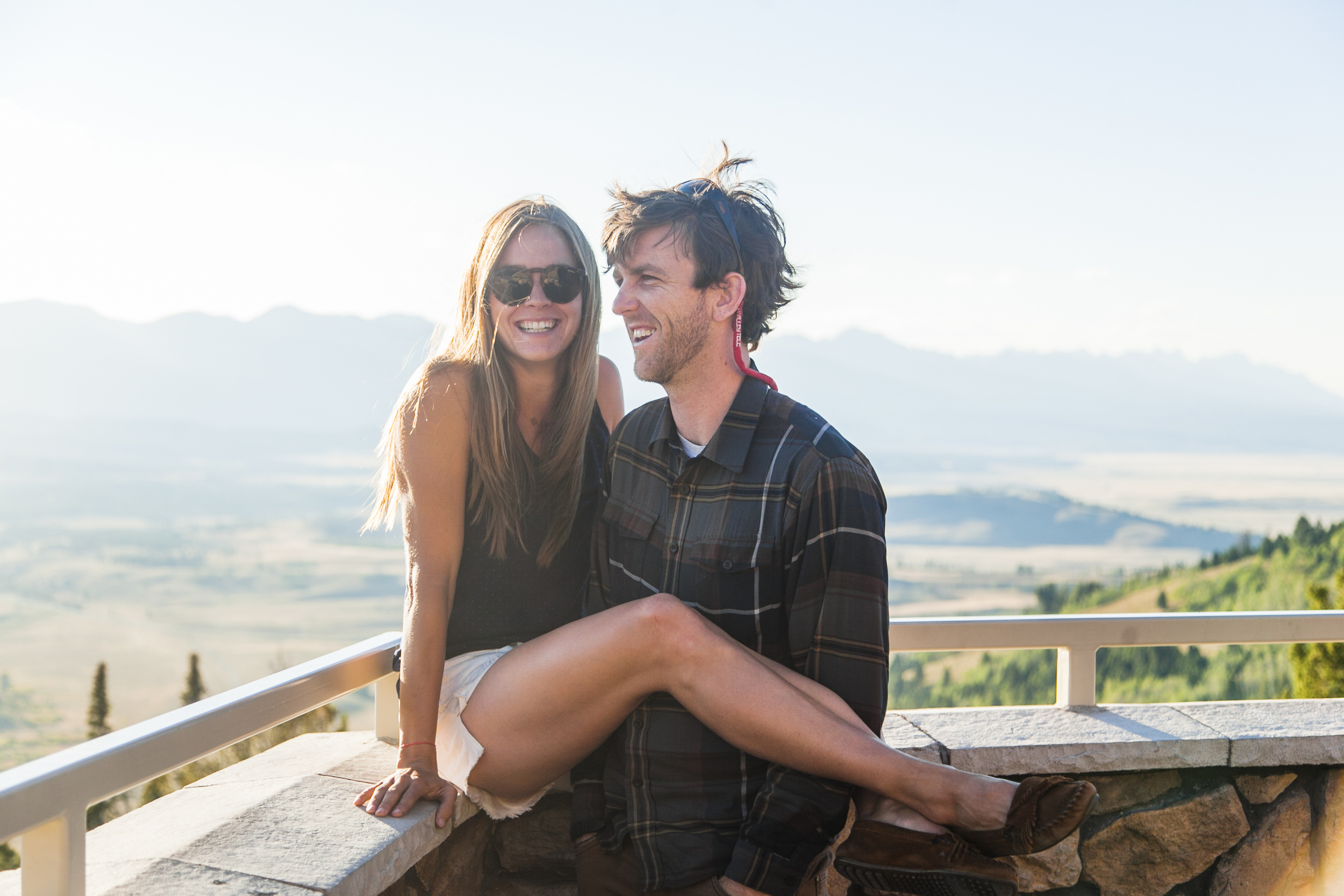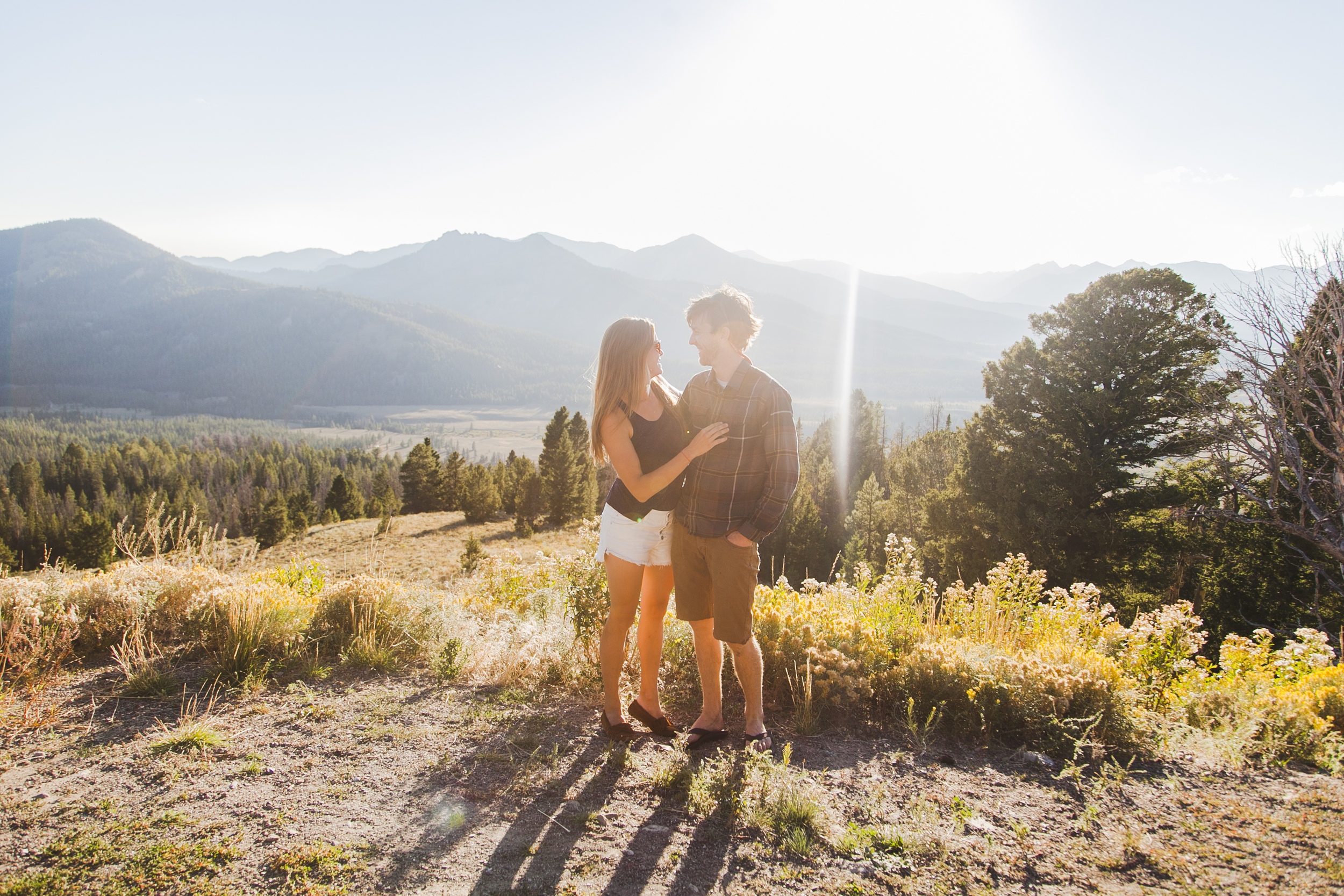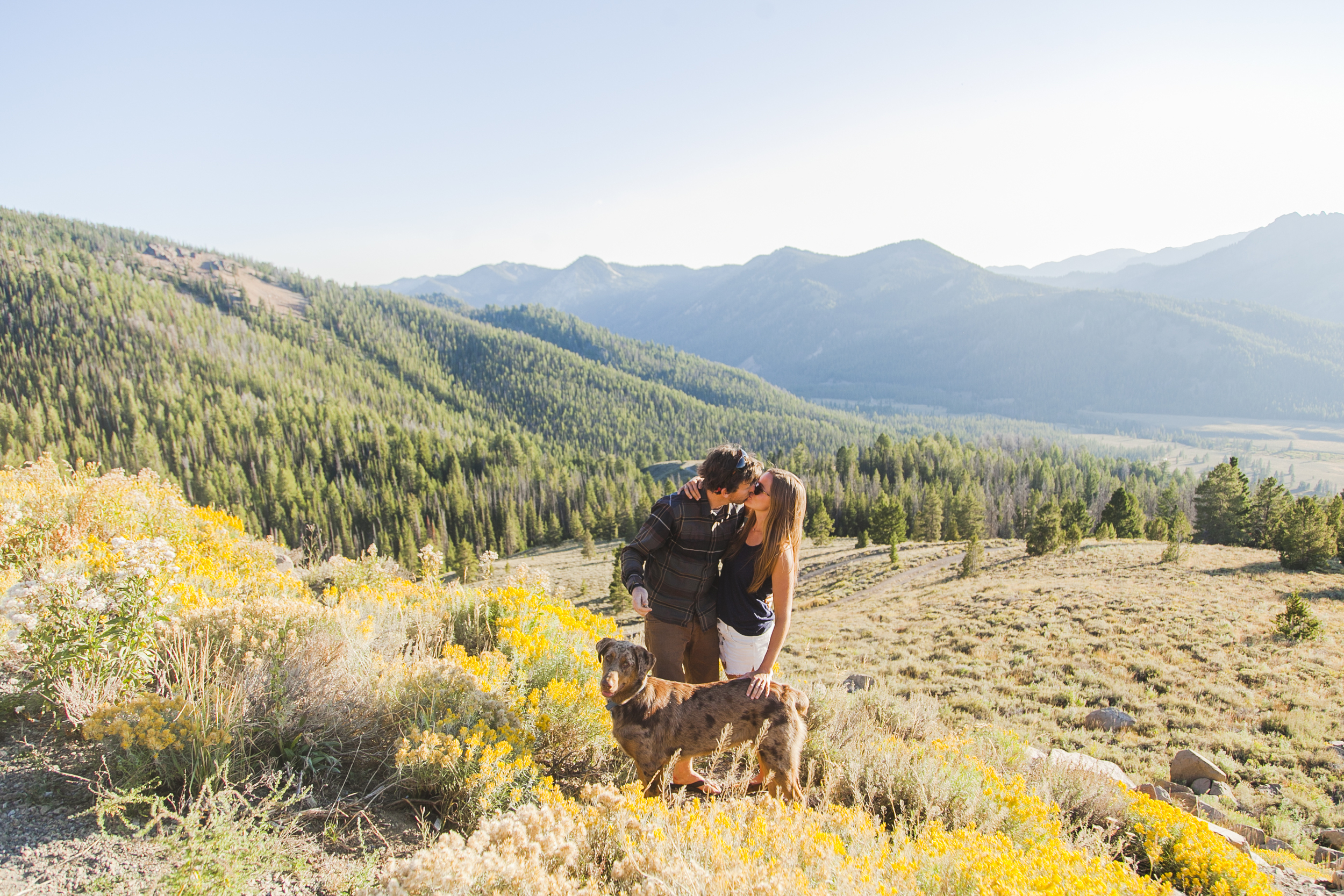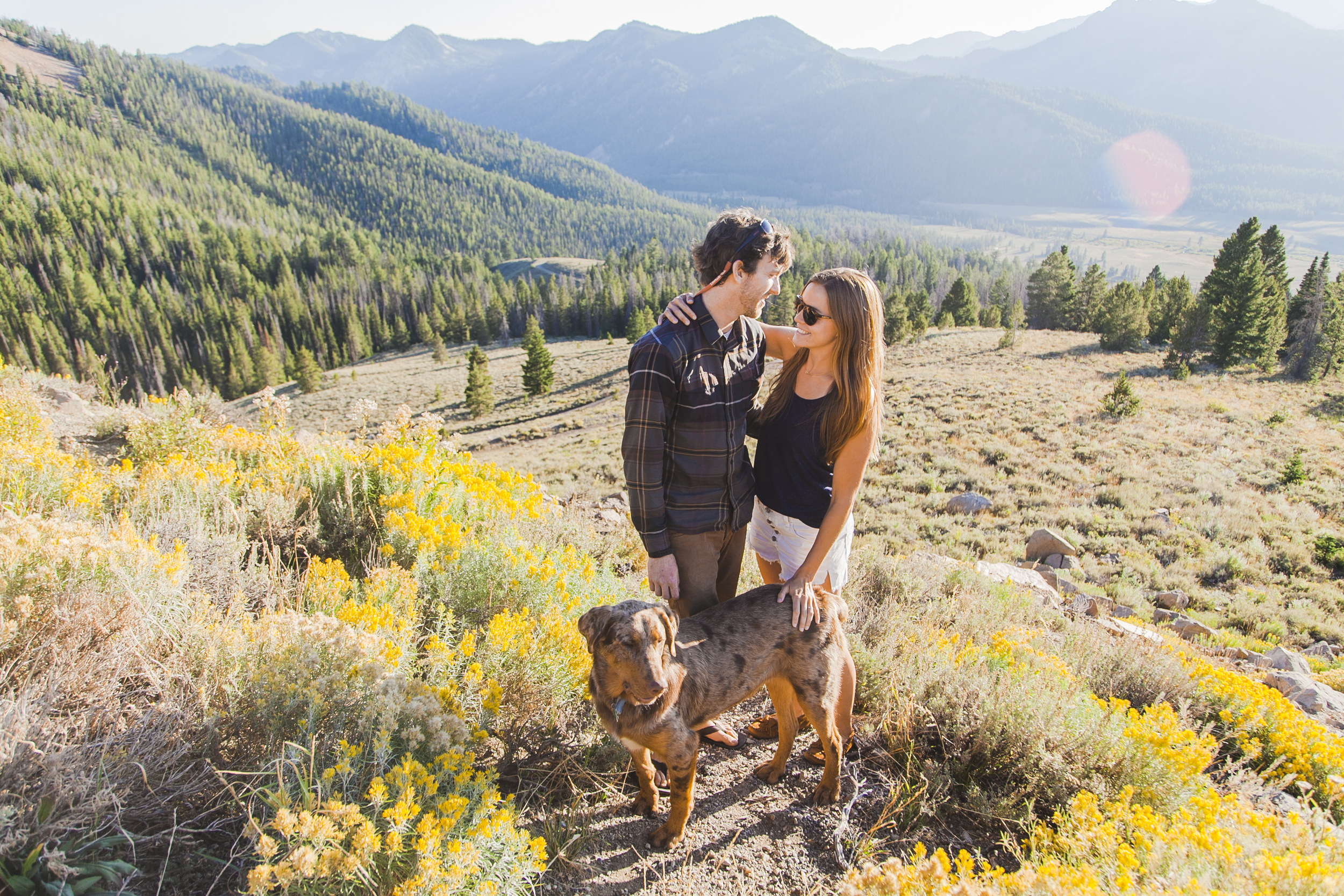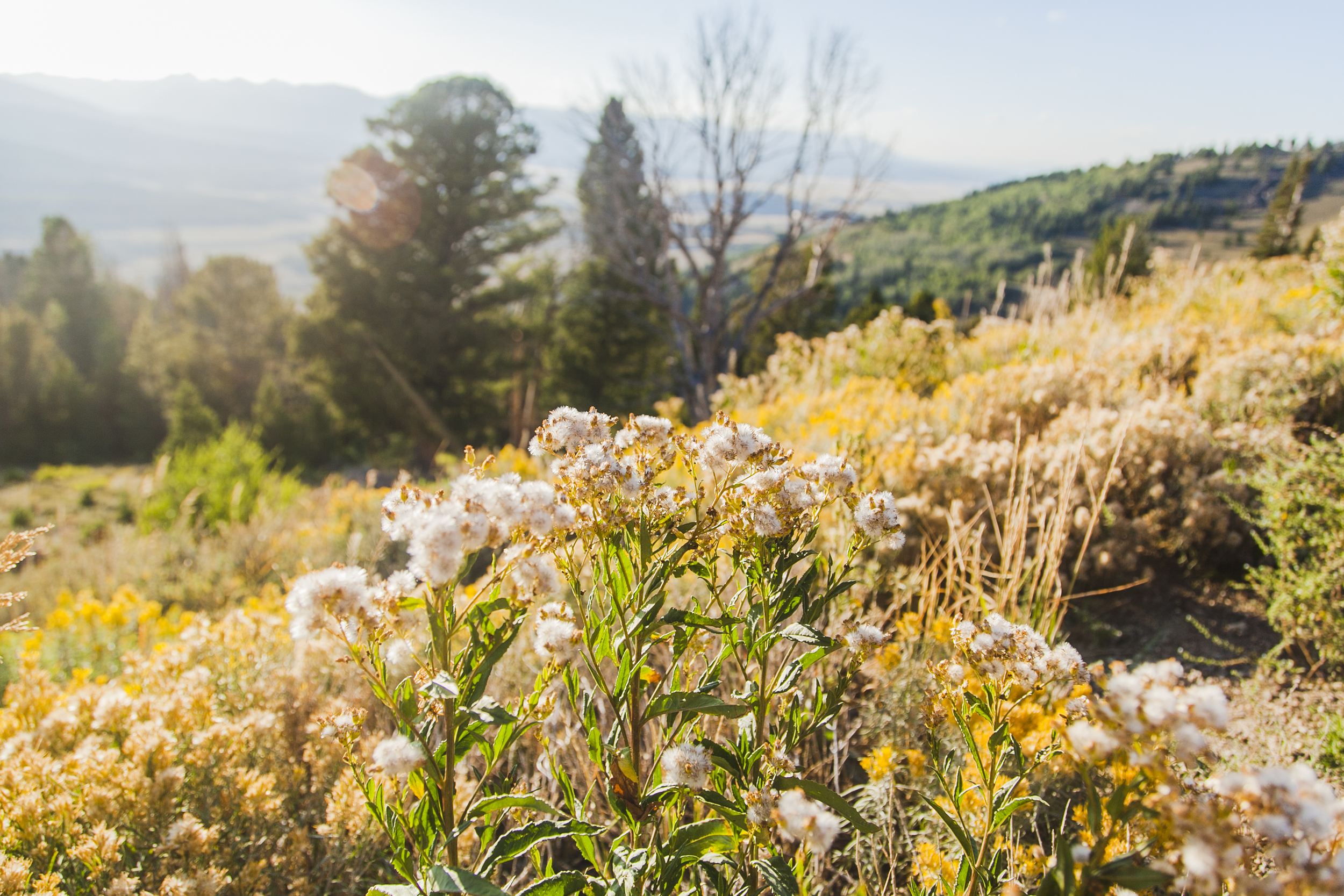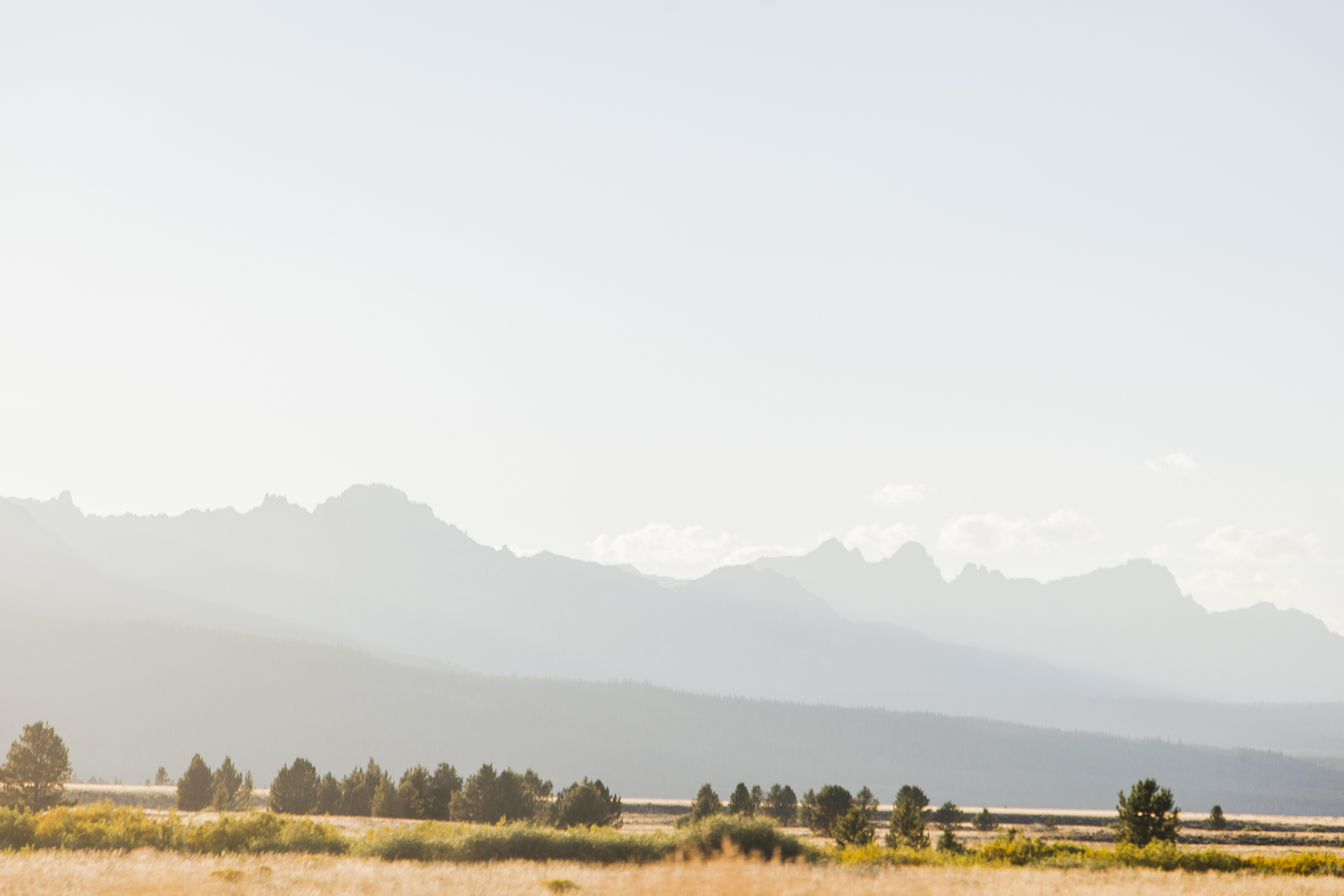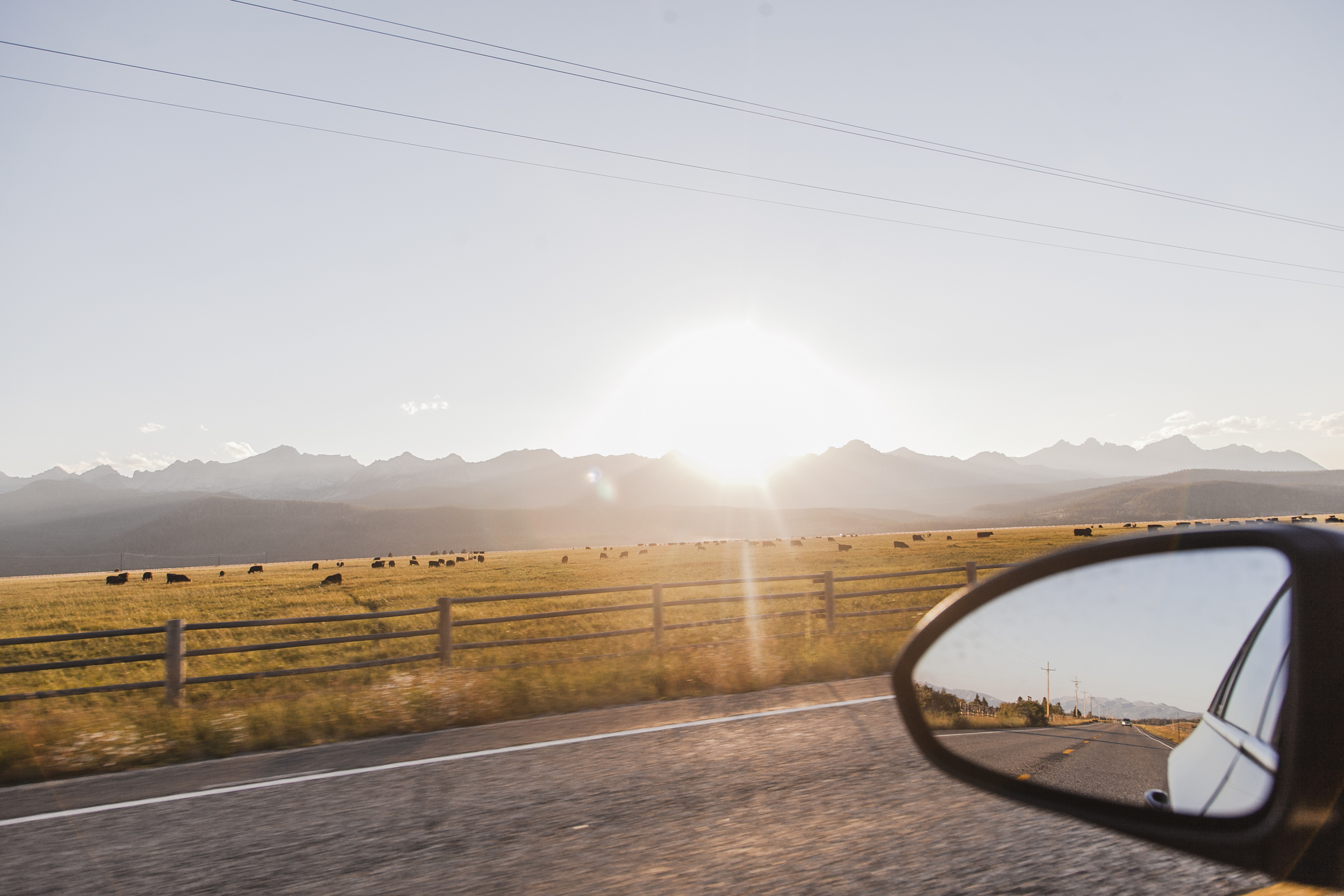 We set up camp backcountry near Stanley Lake and took advantage of the golden evening light embracing the mountains and valley below.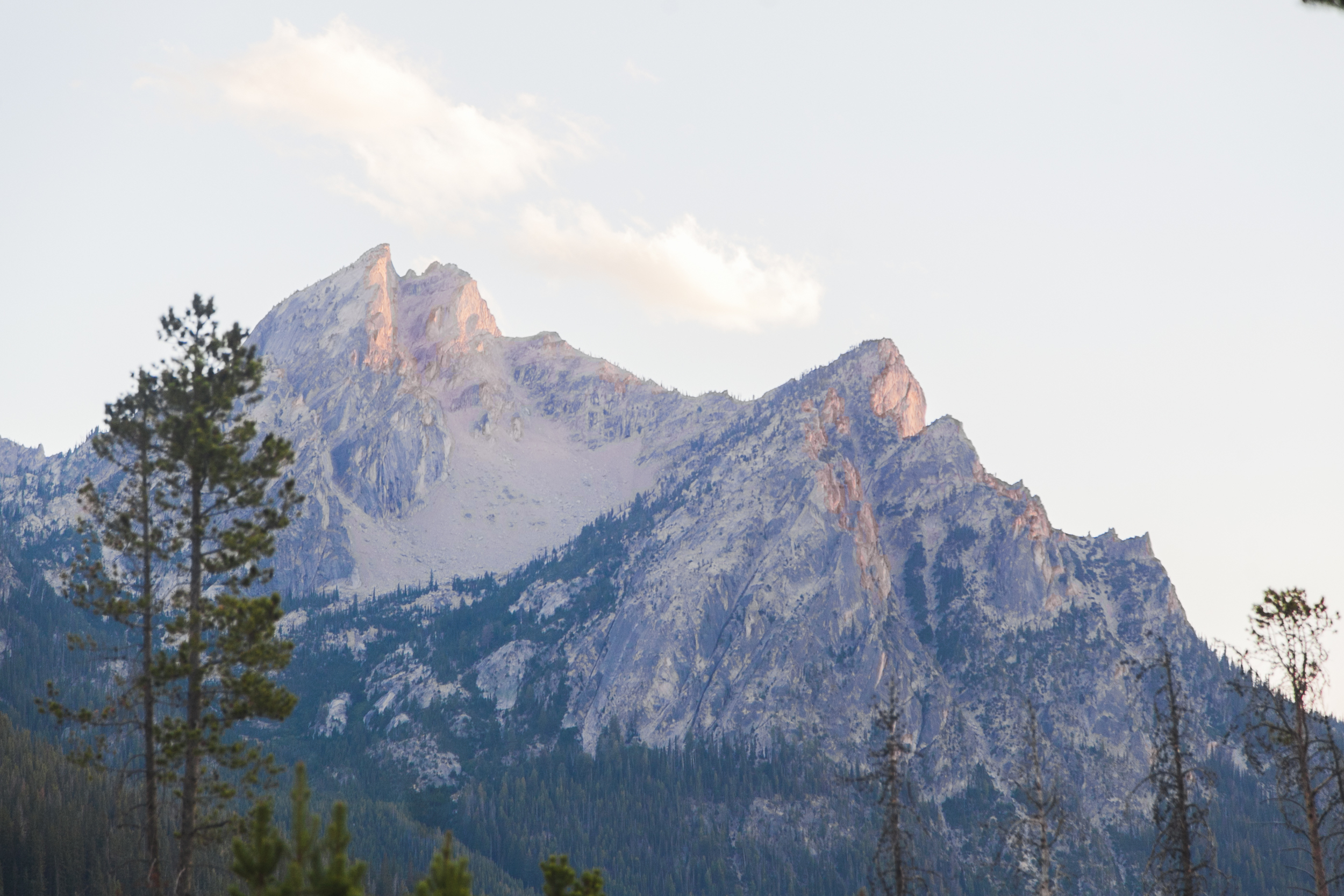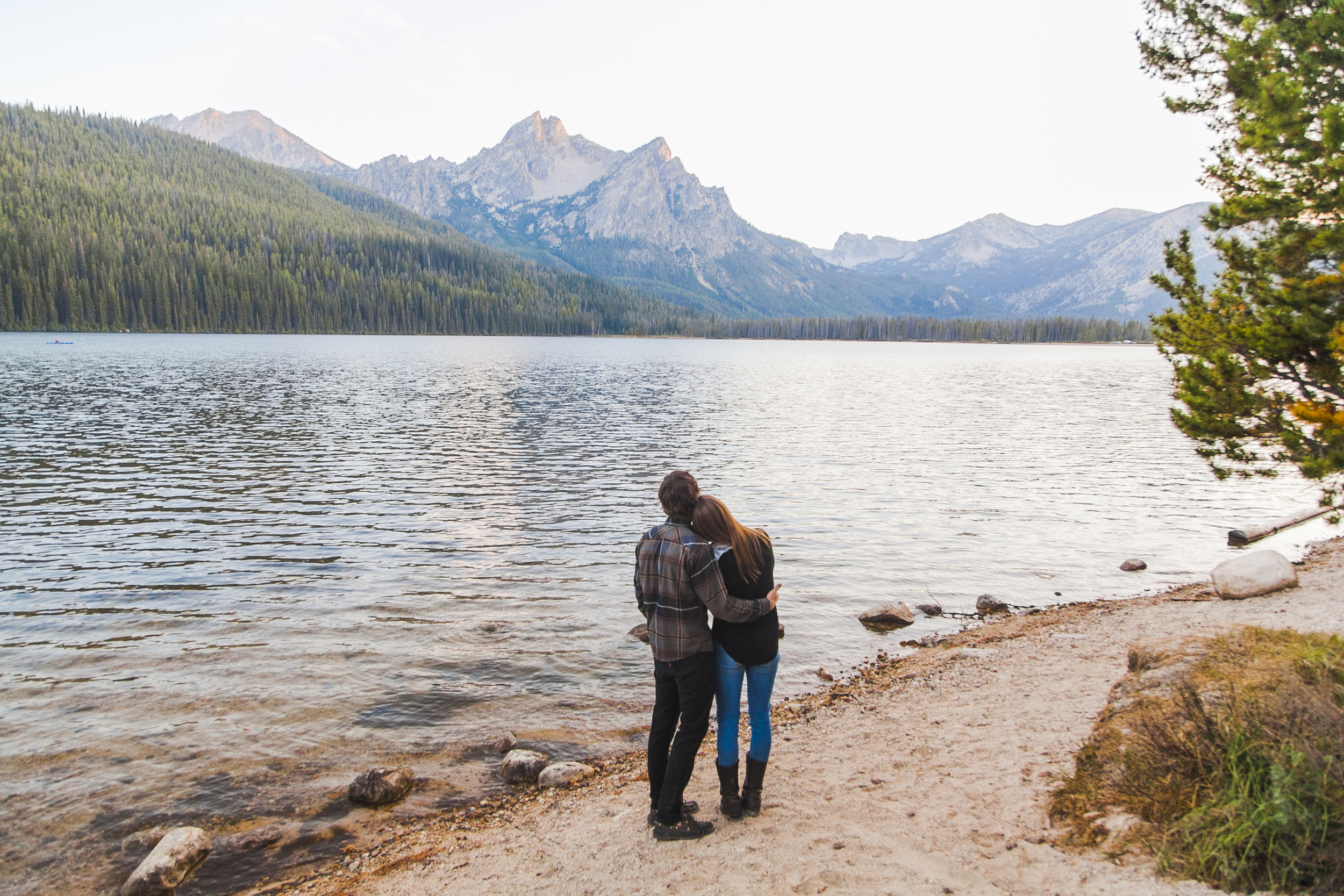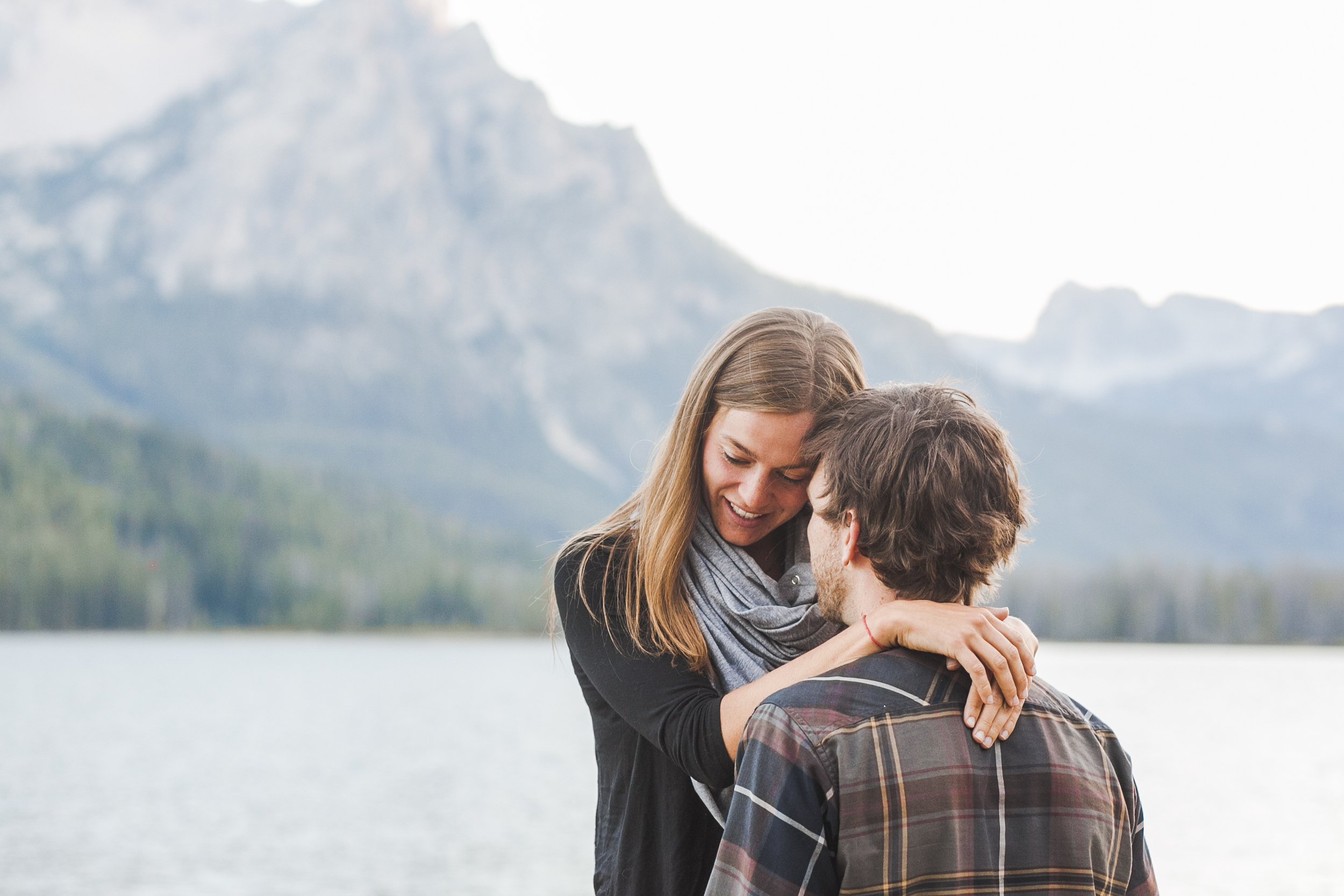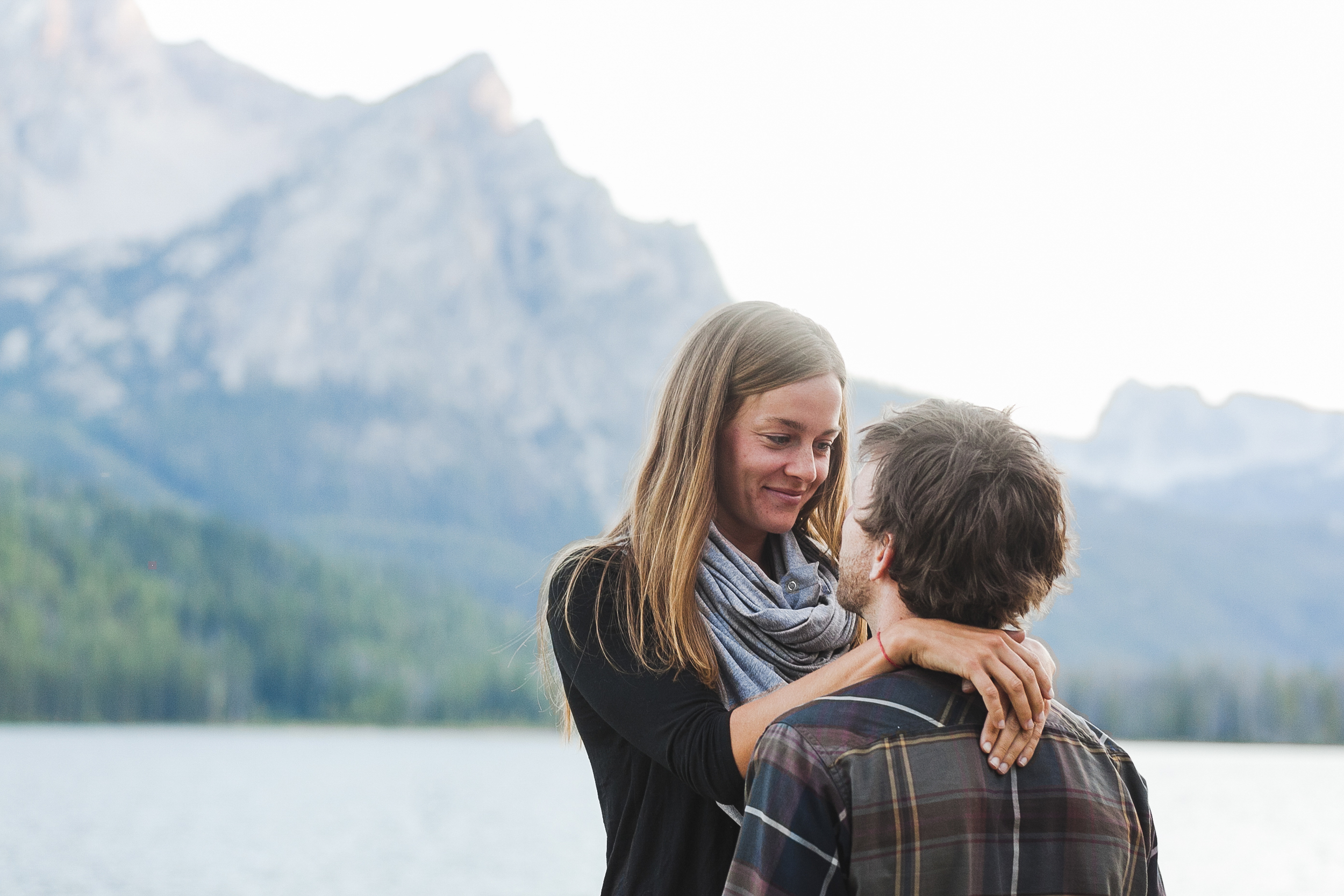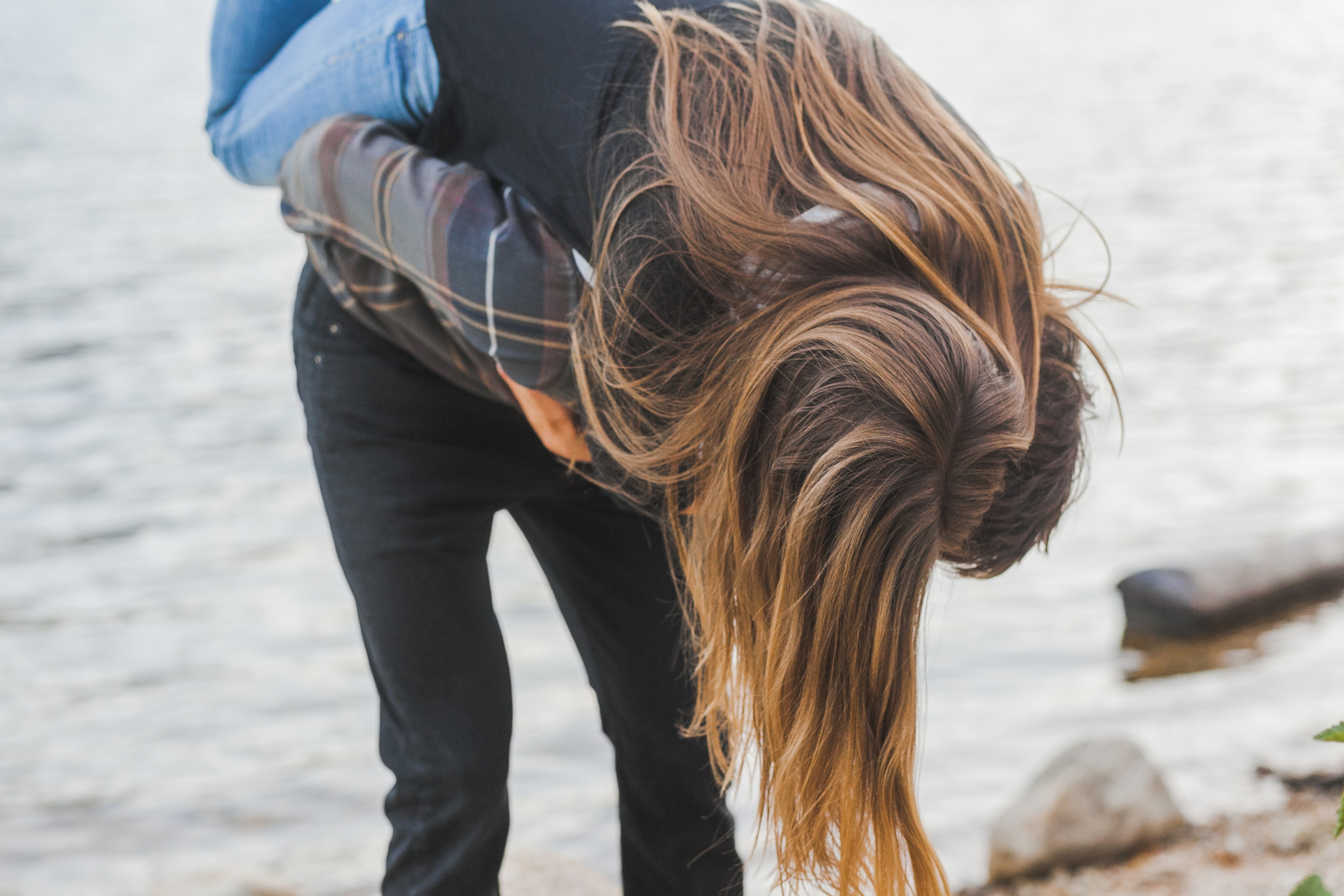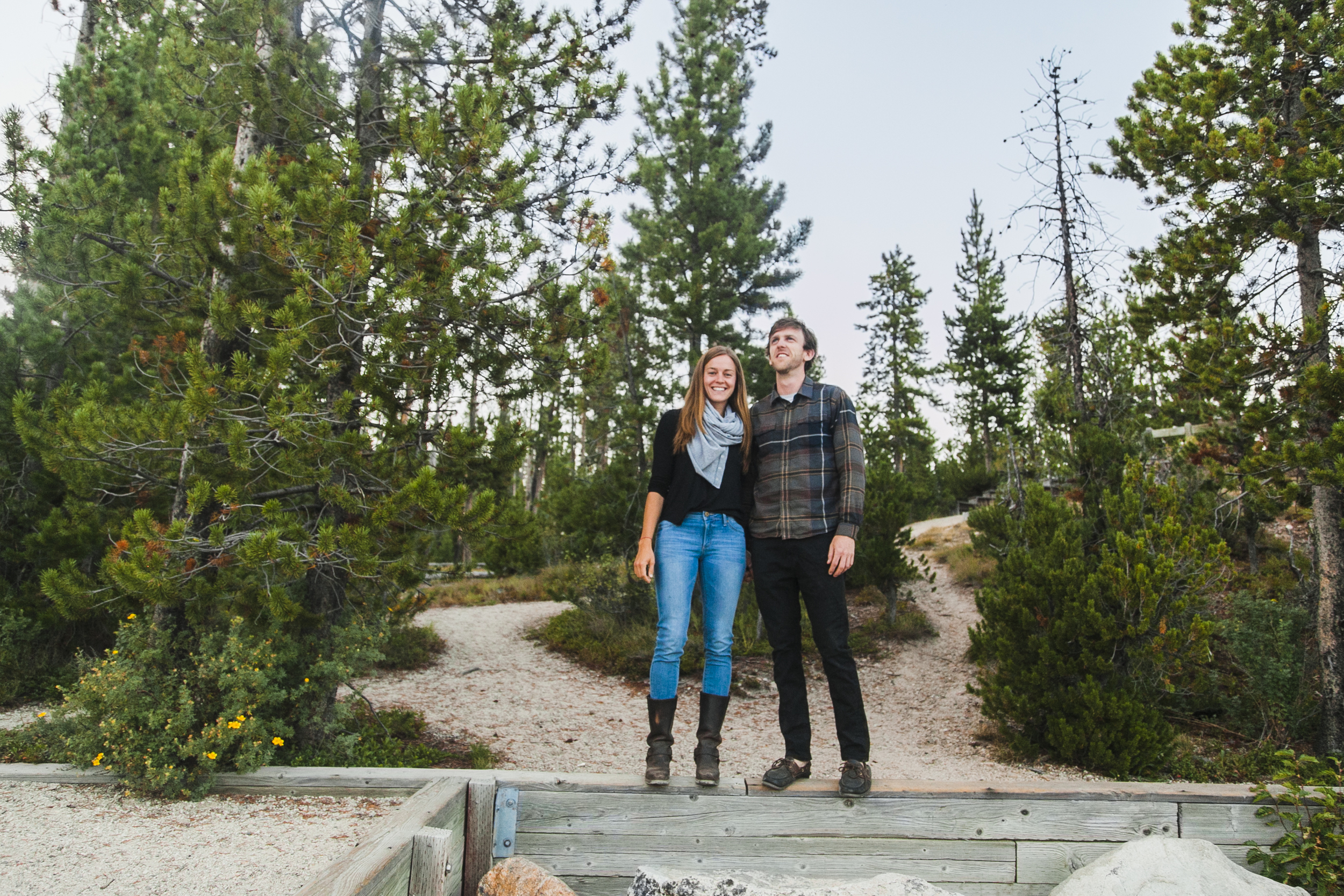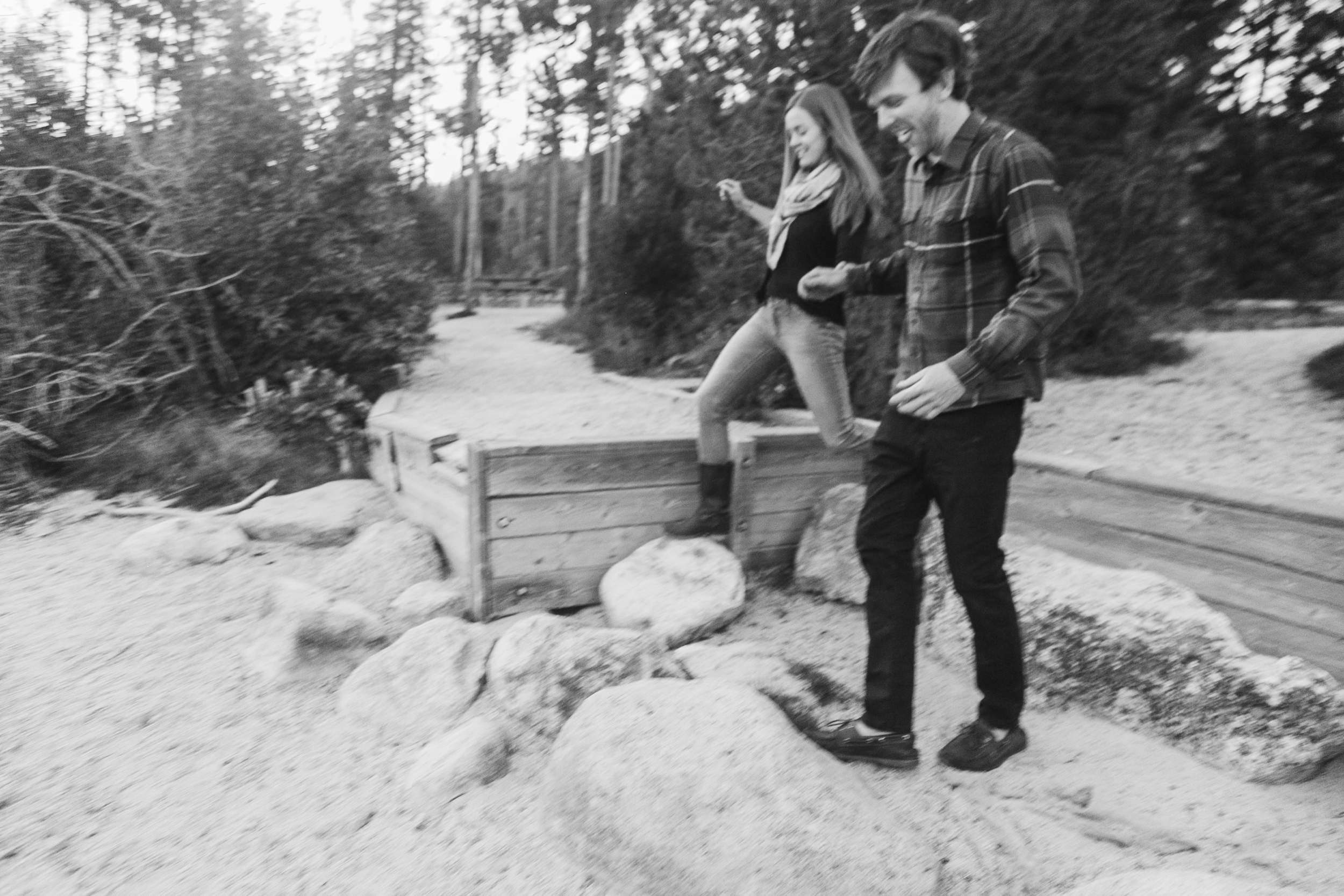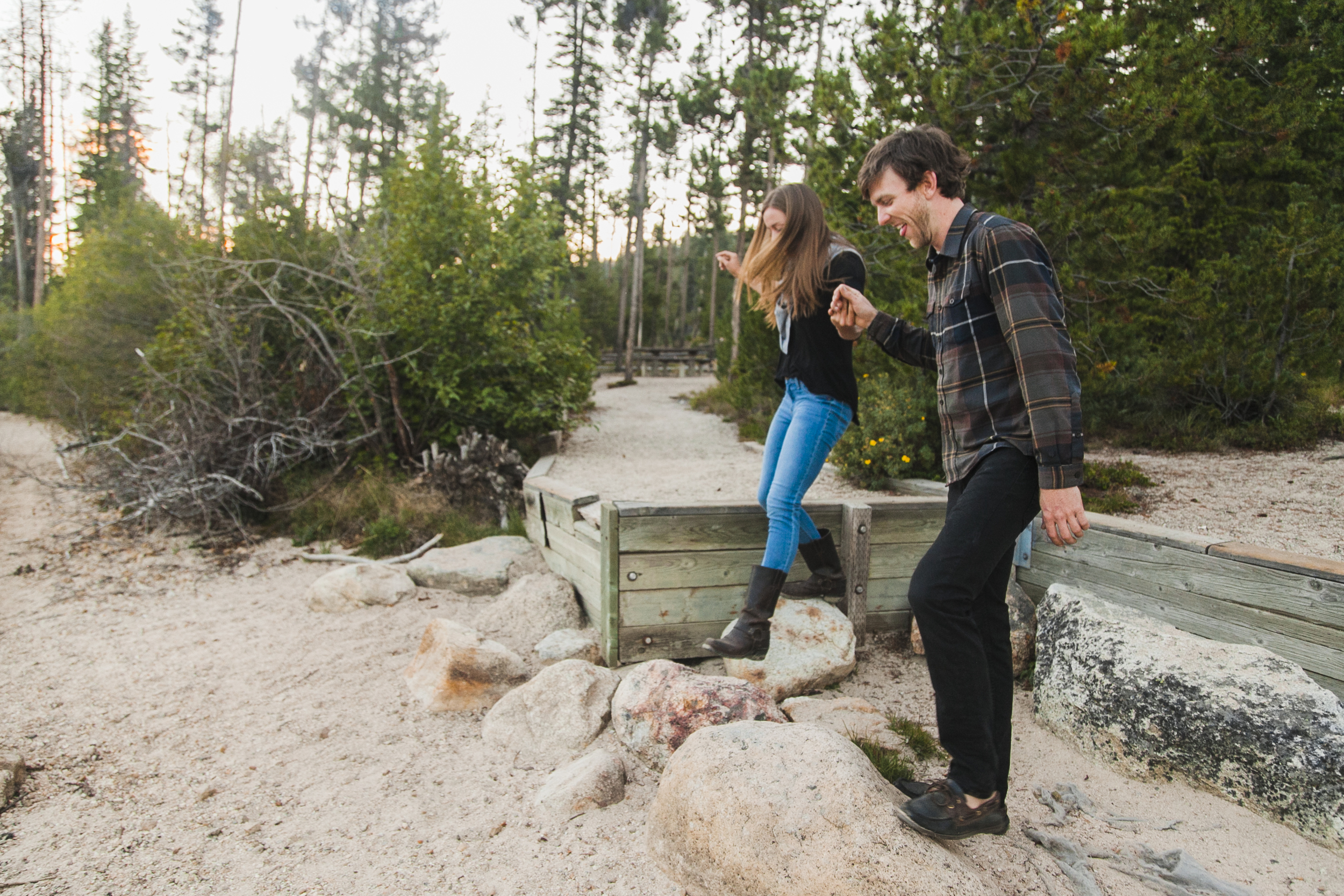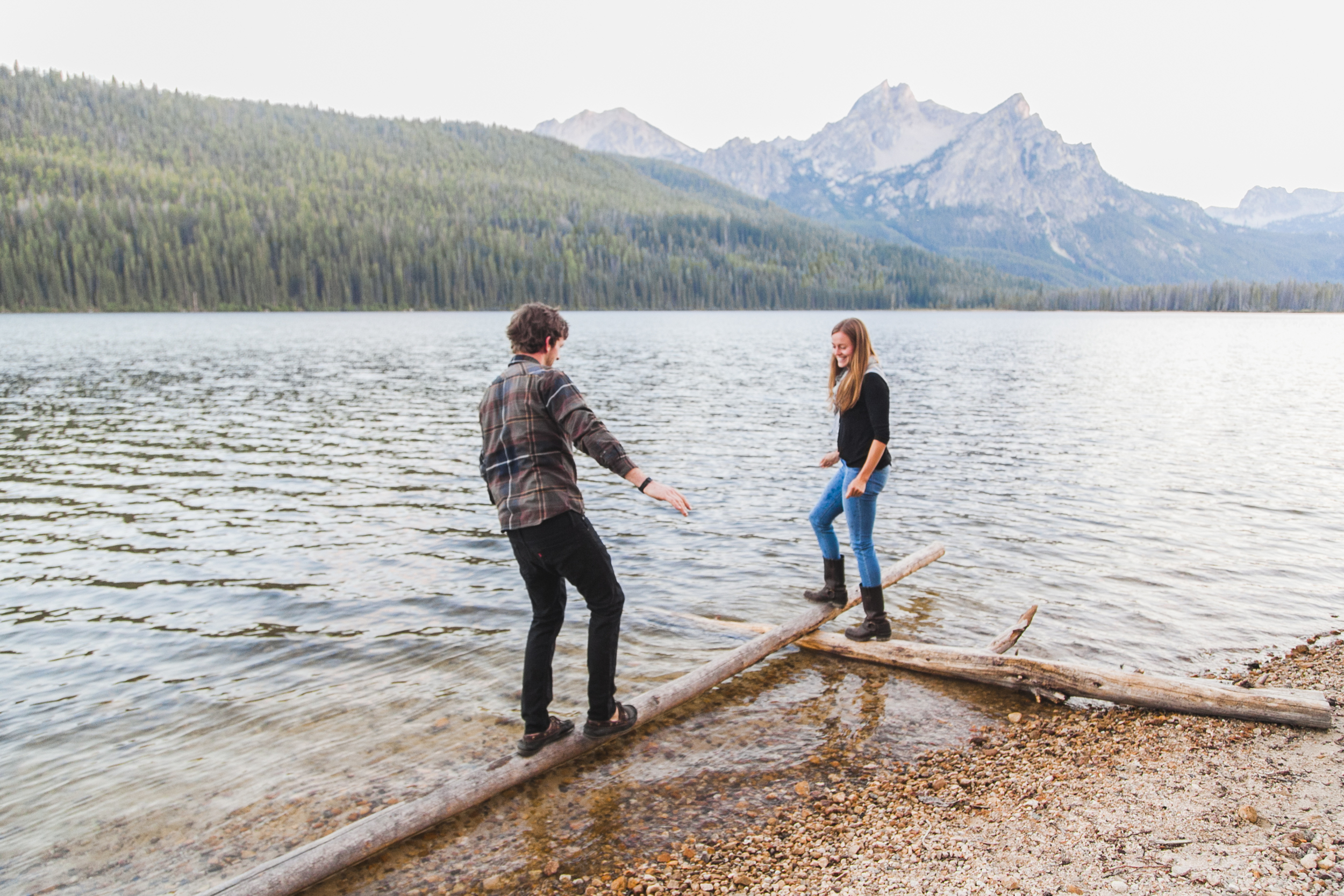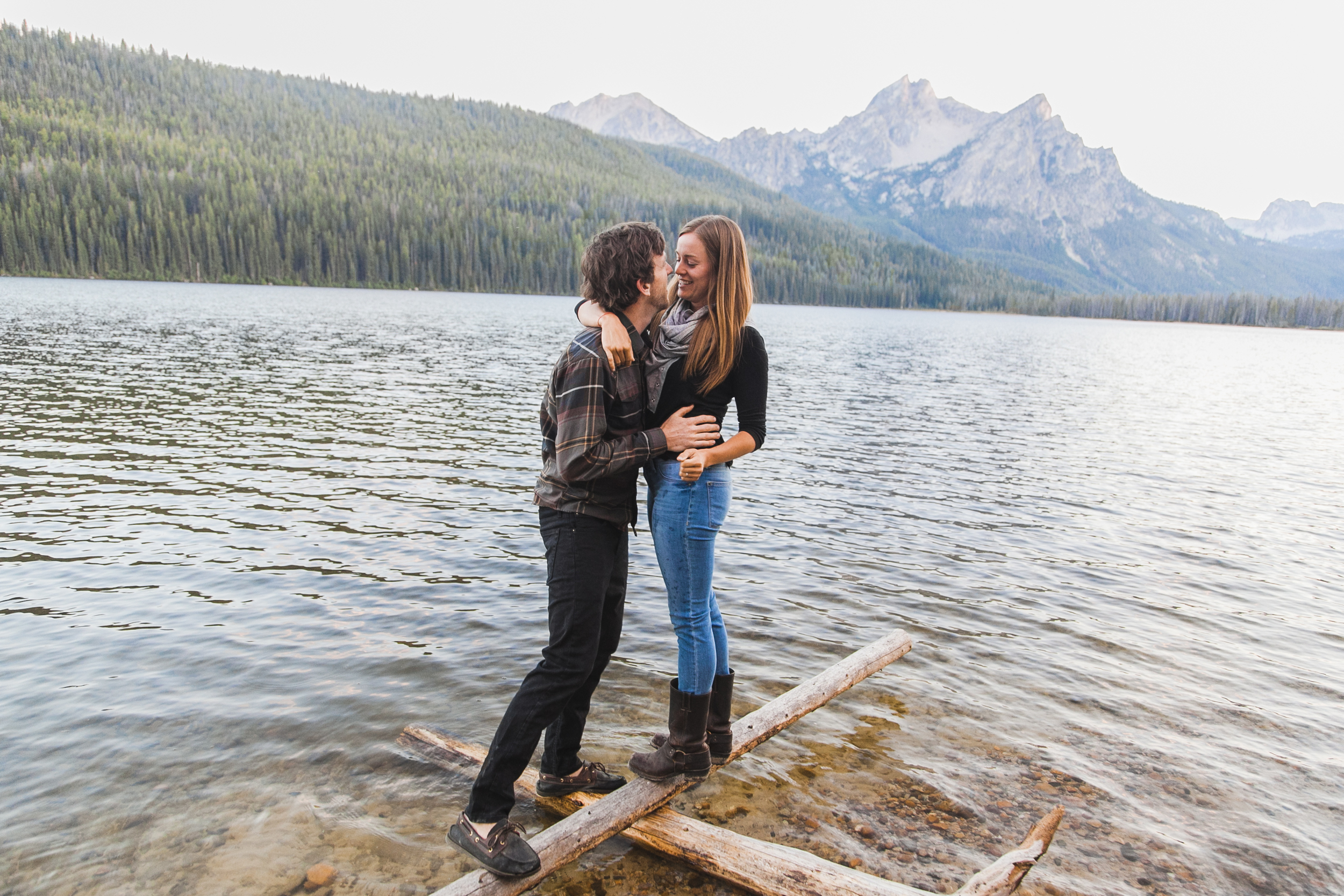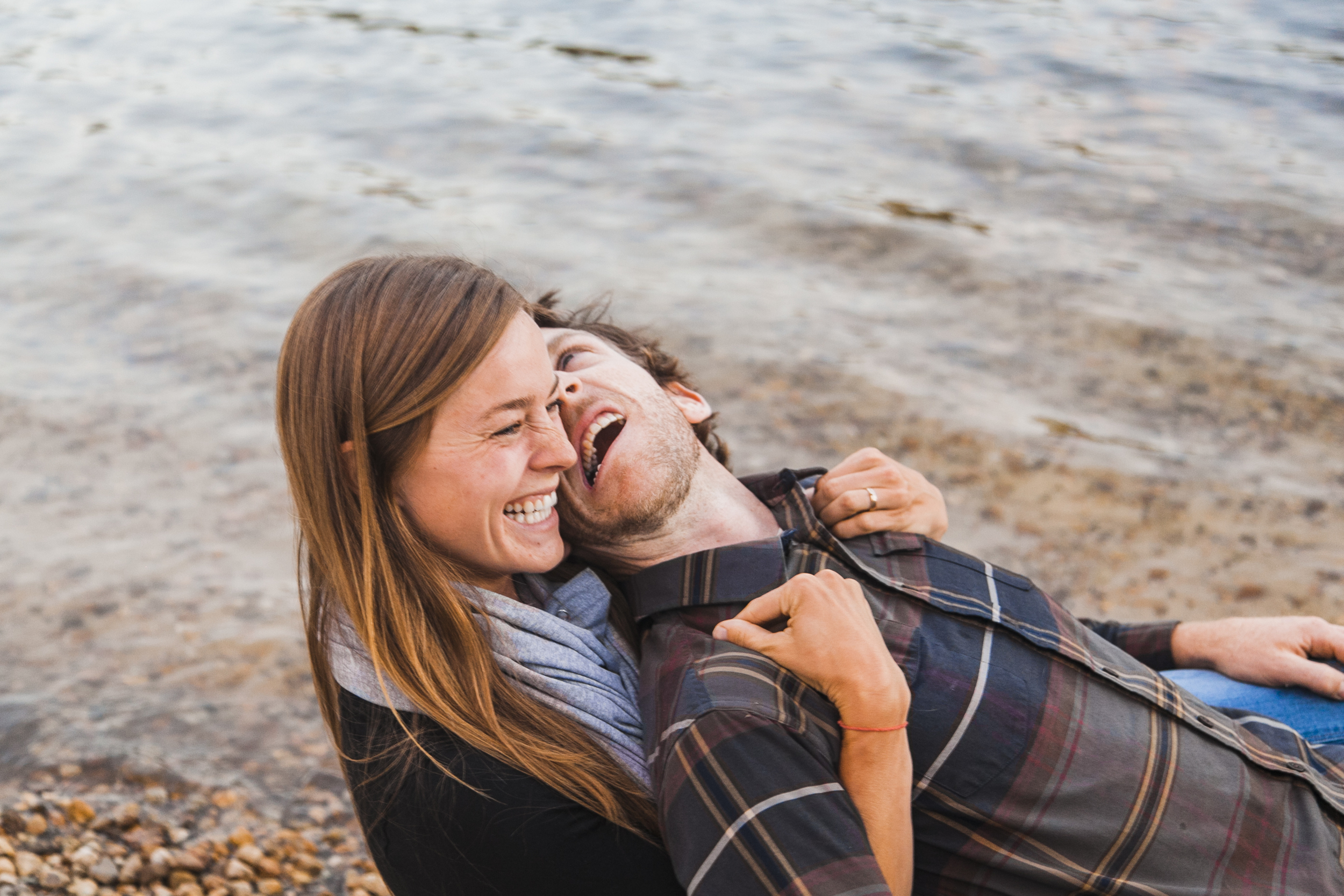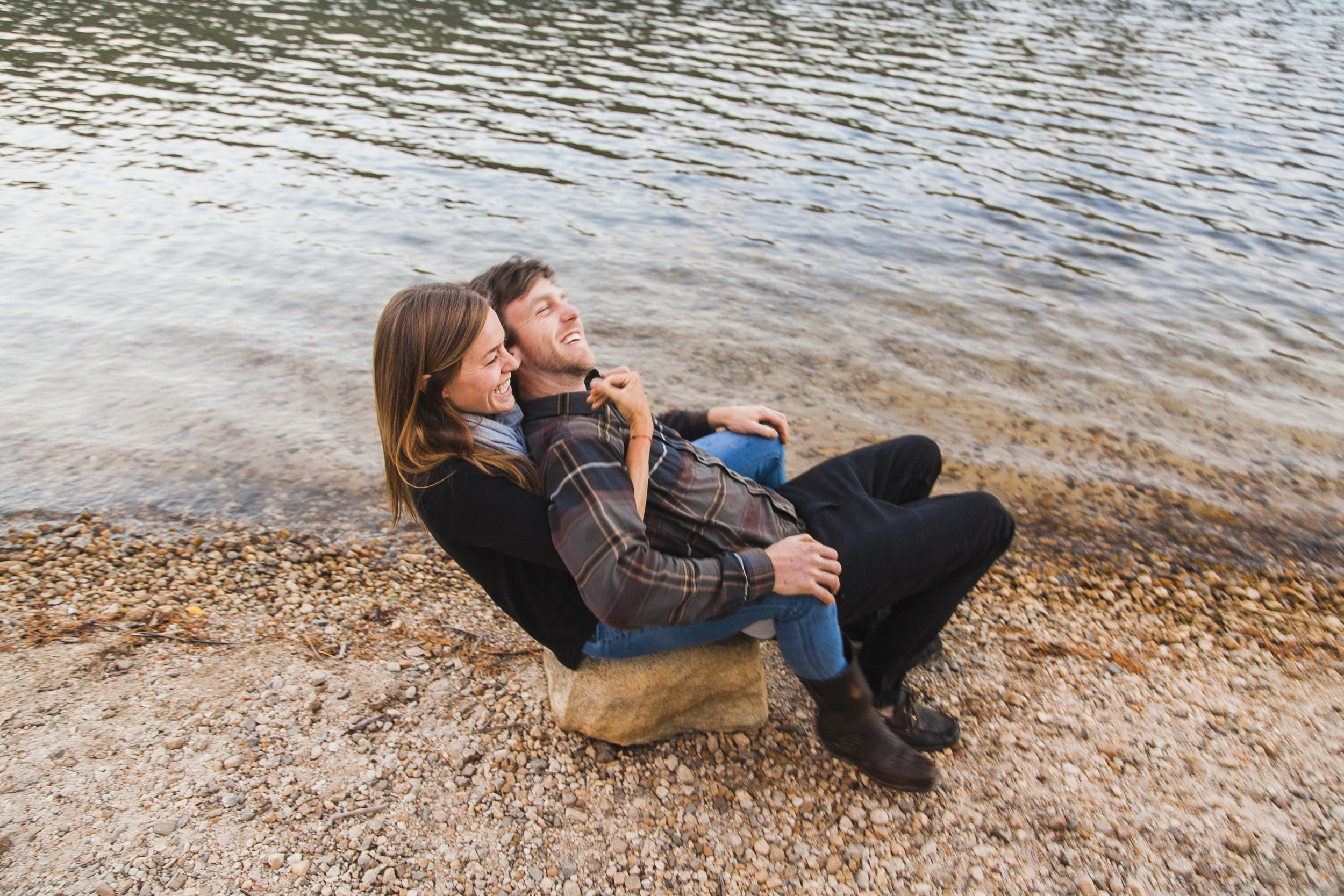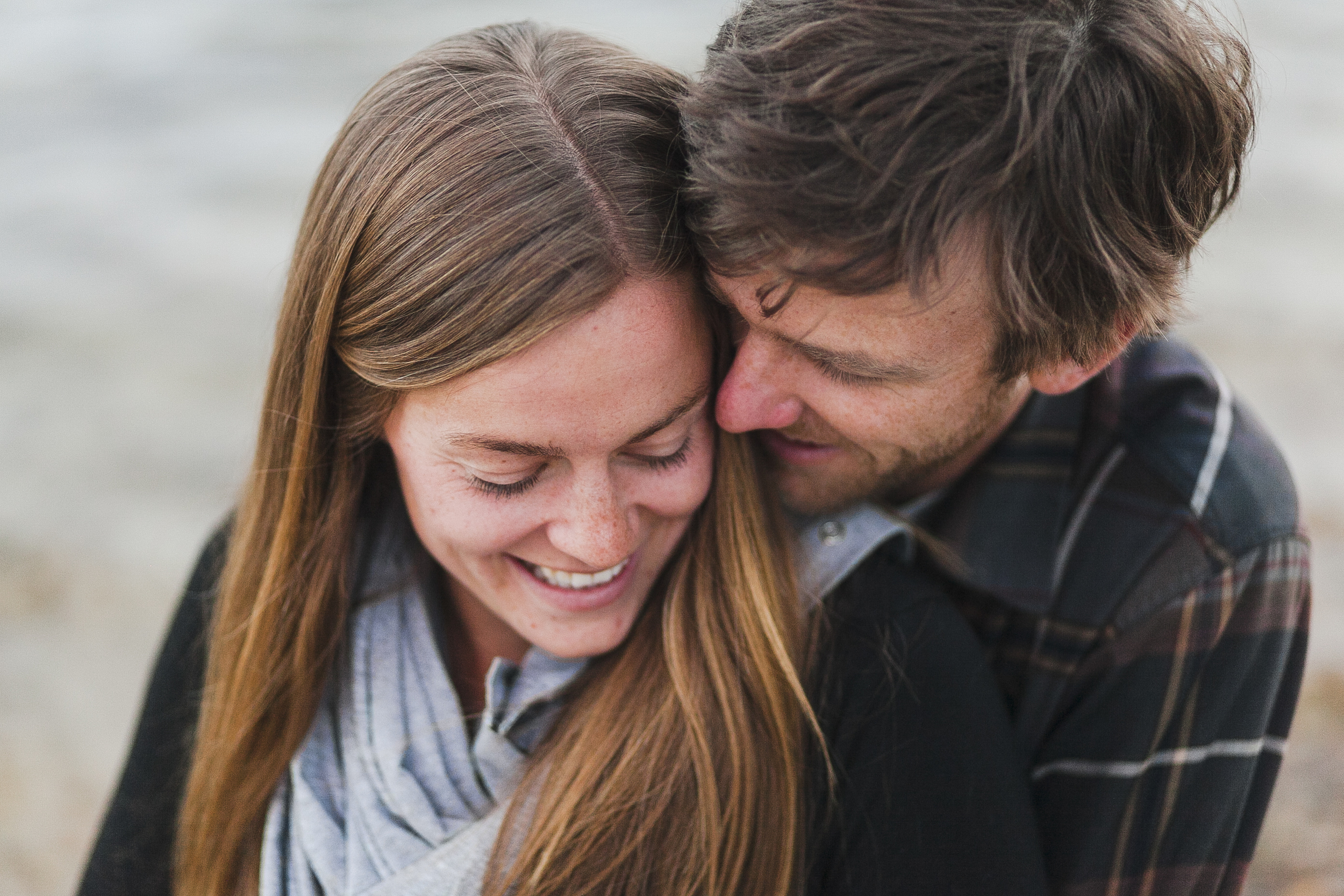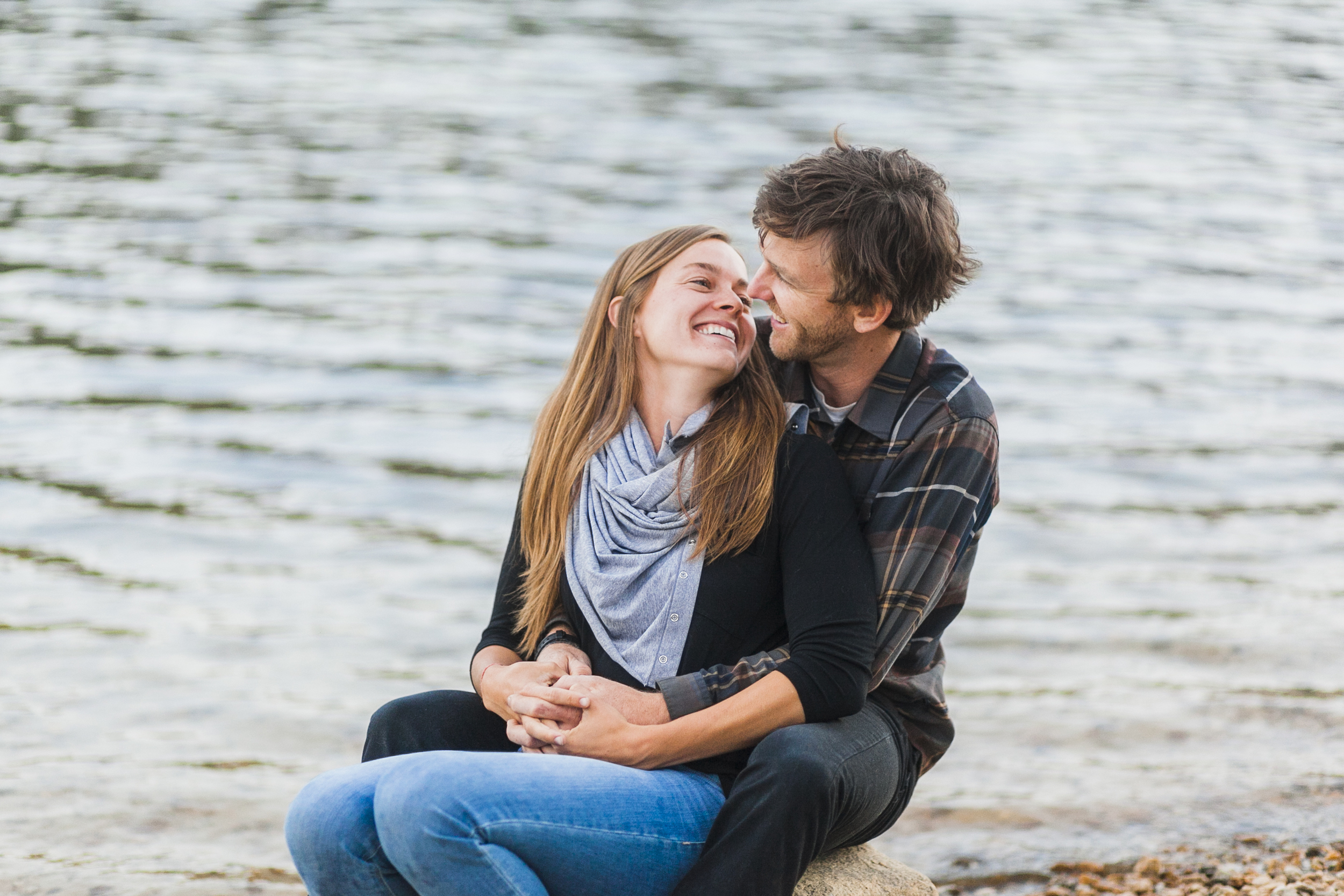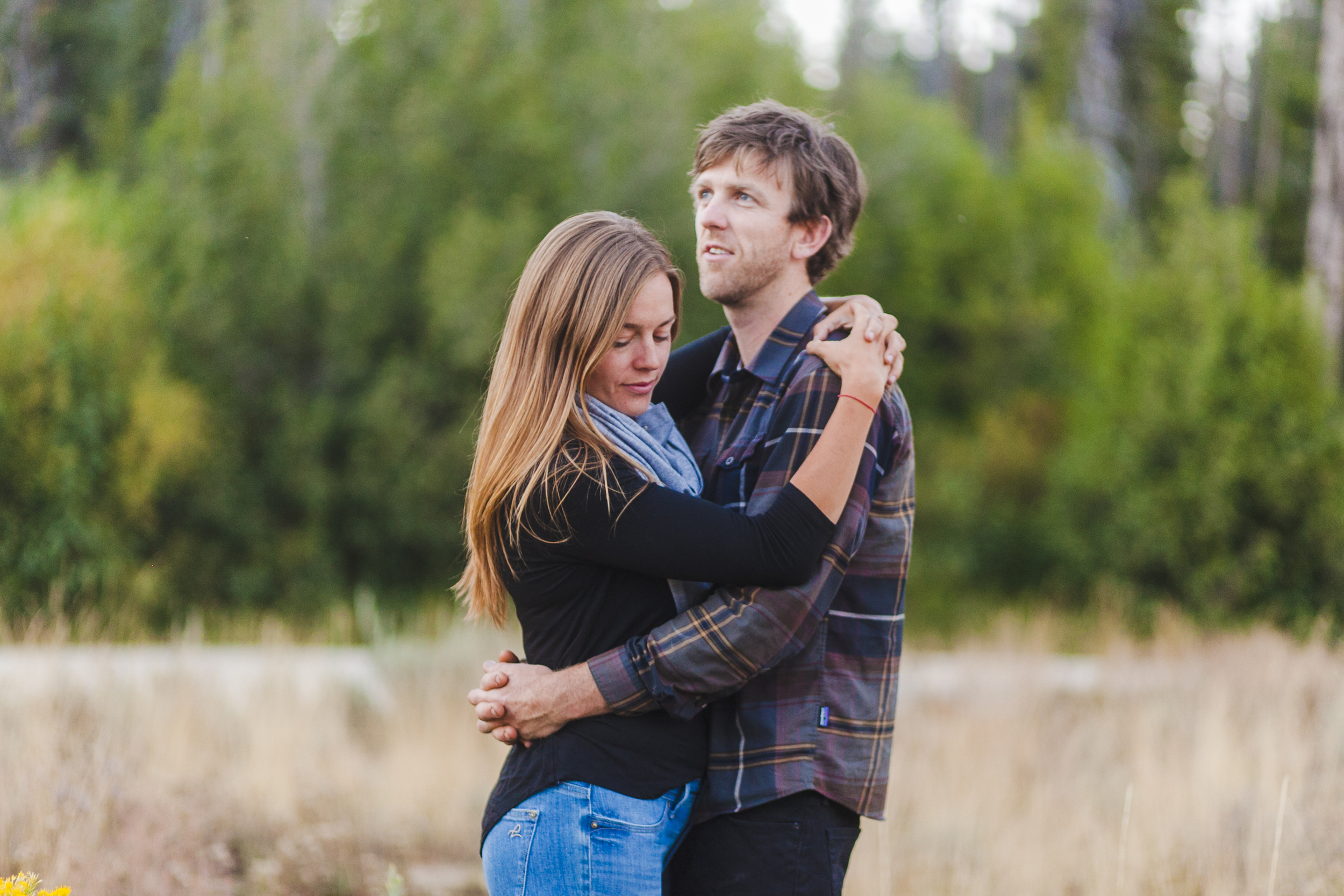 Morning mist and sunrise in the mountains, followed by a trip to a hot spring to warm up for the day: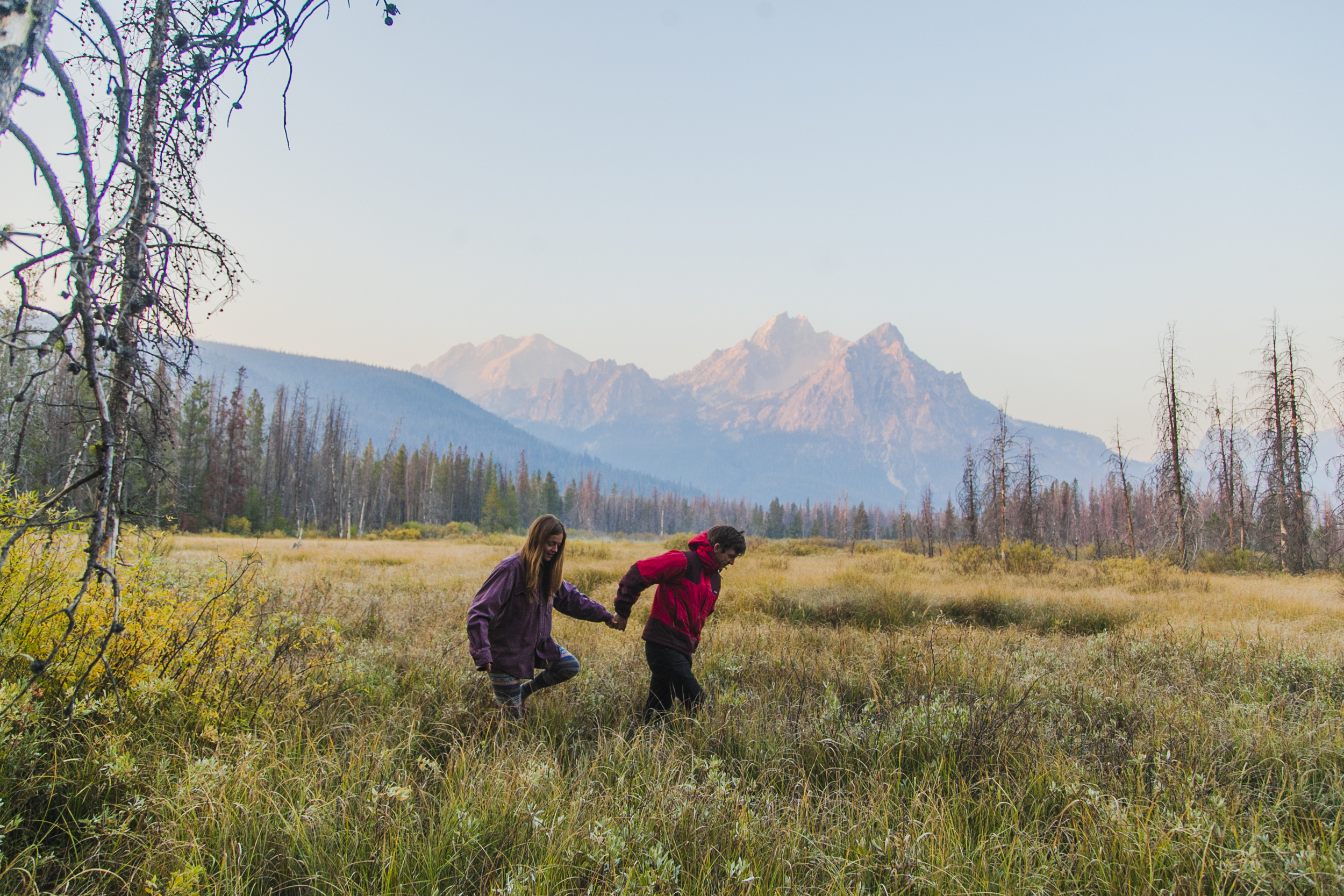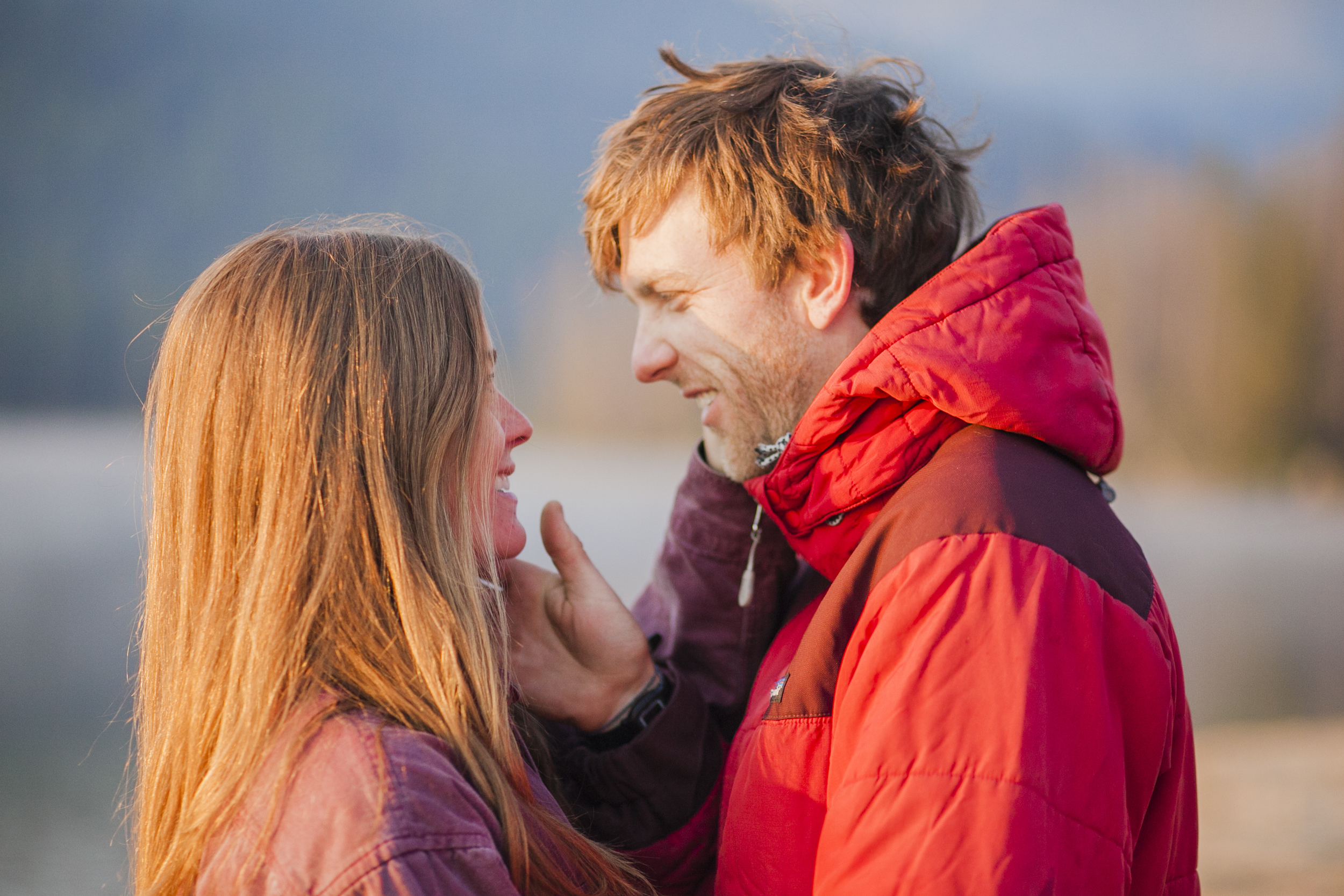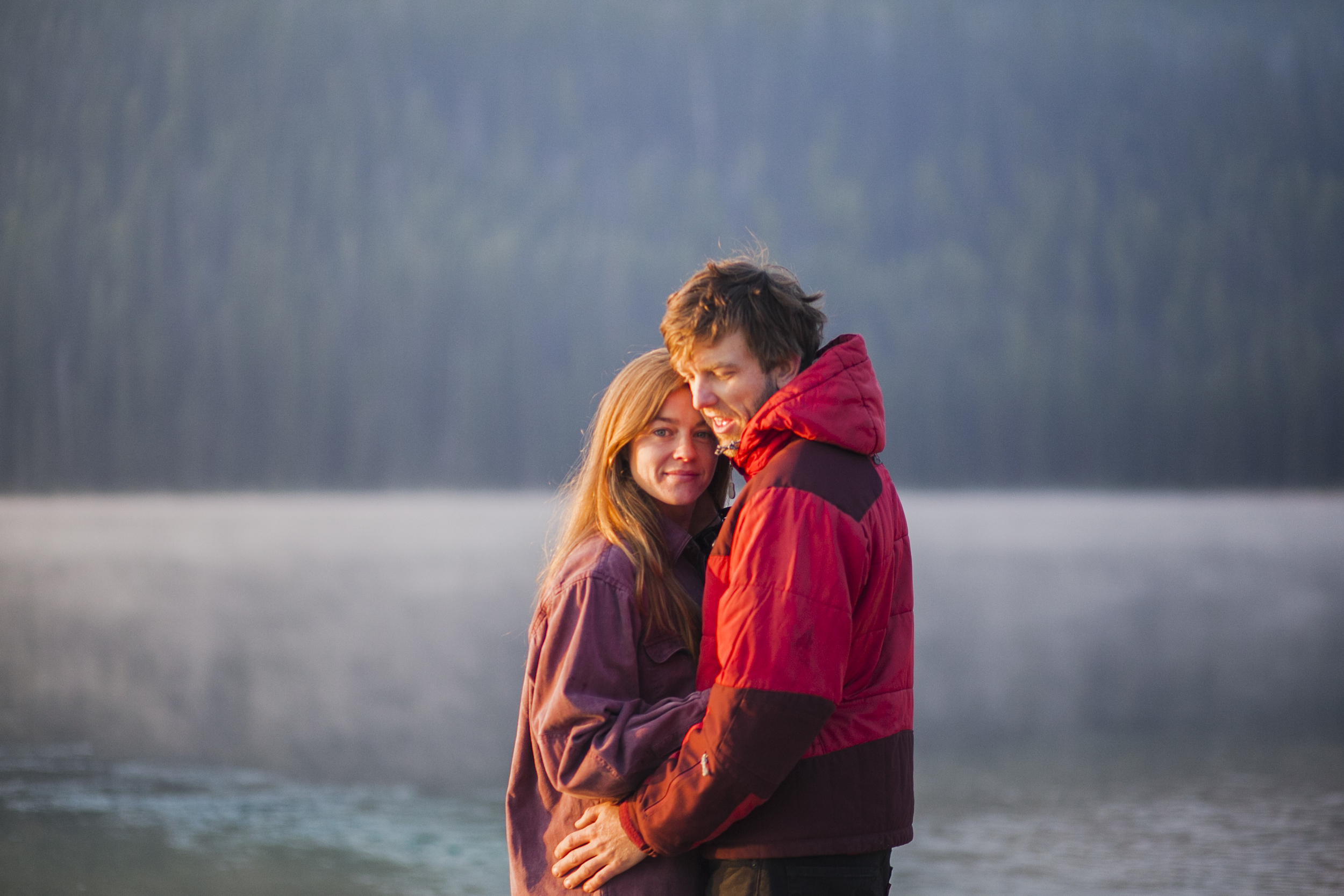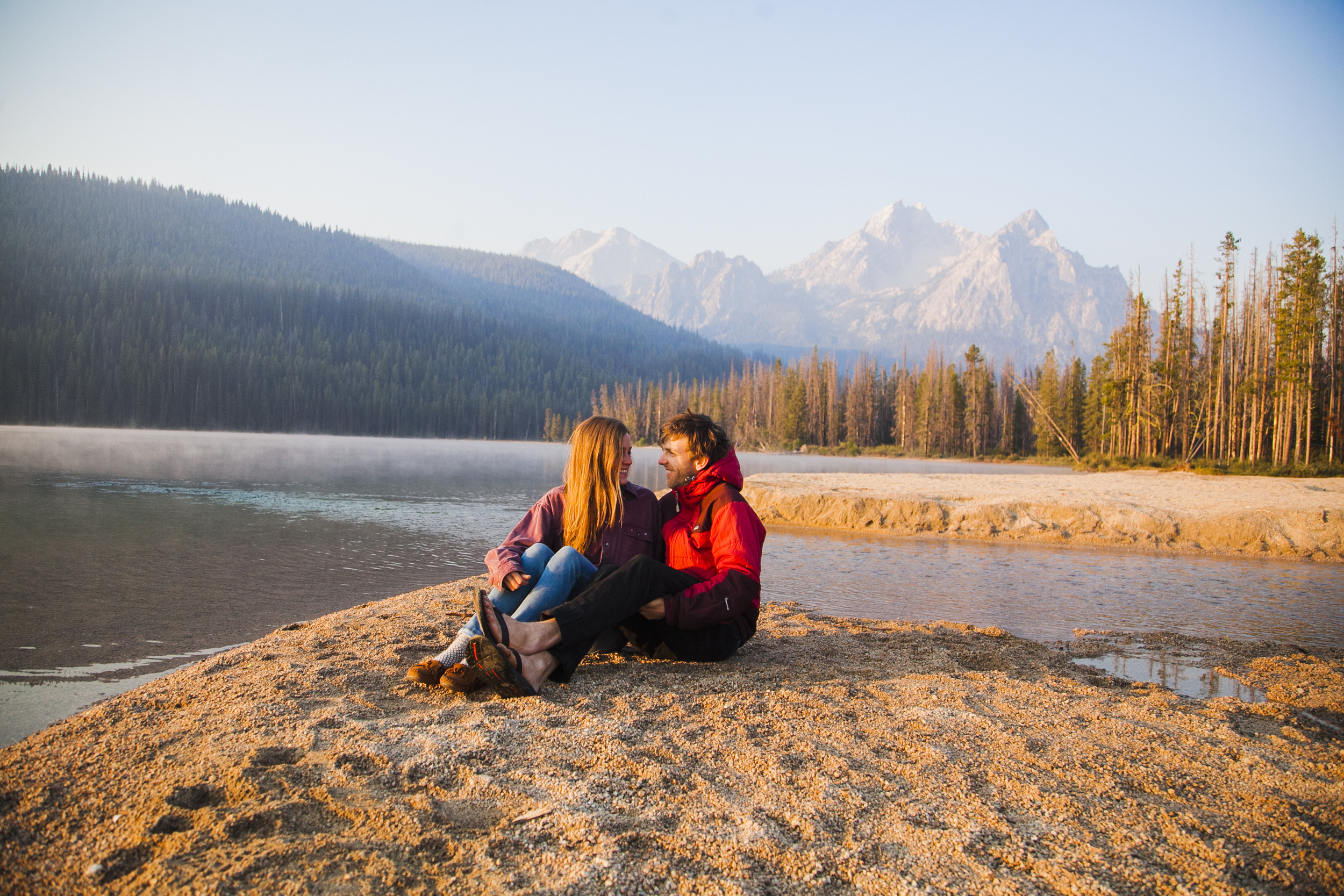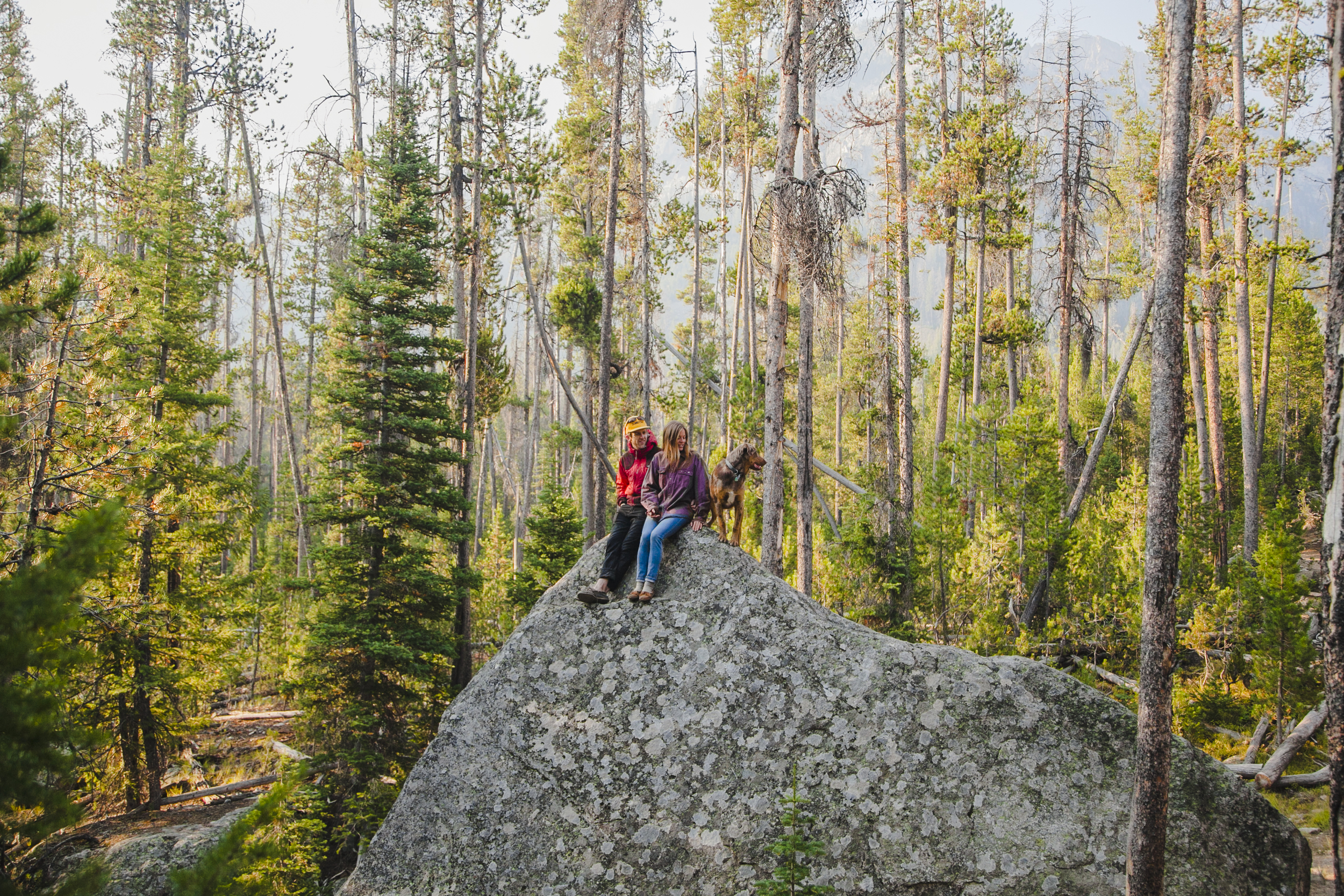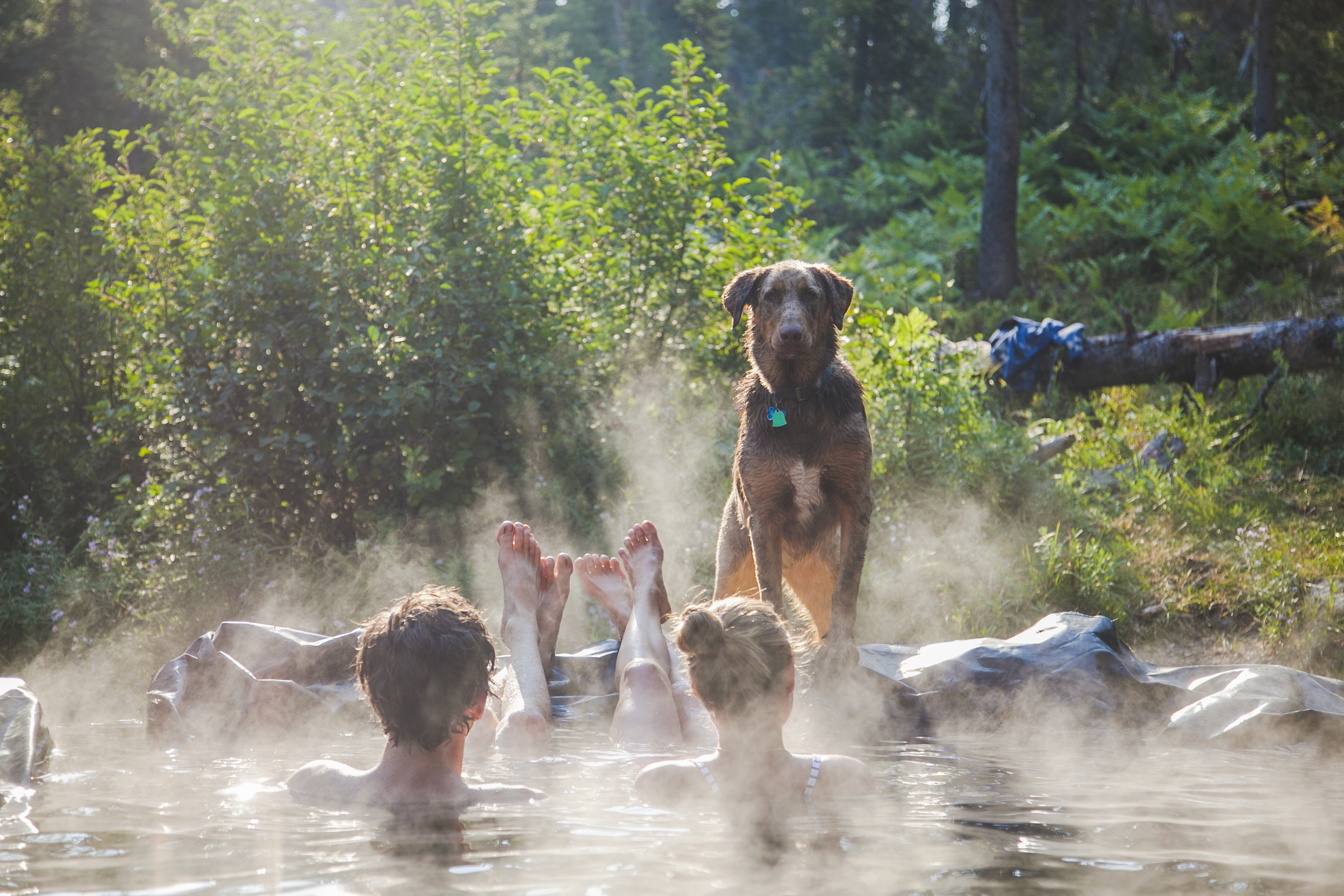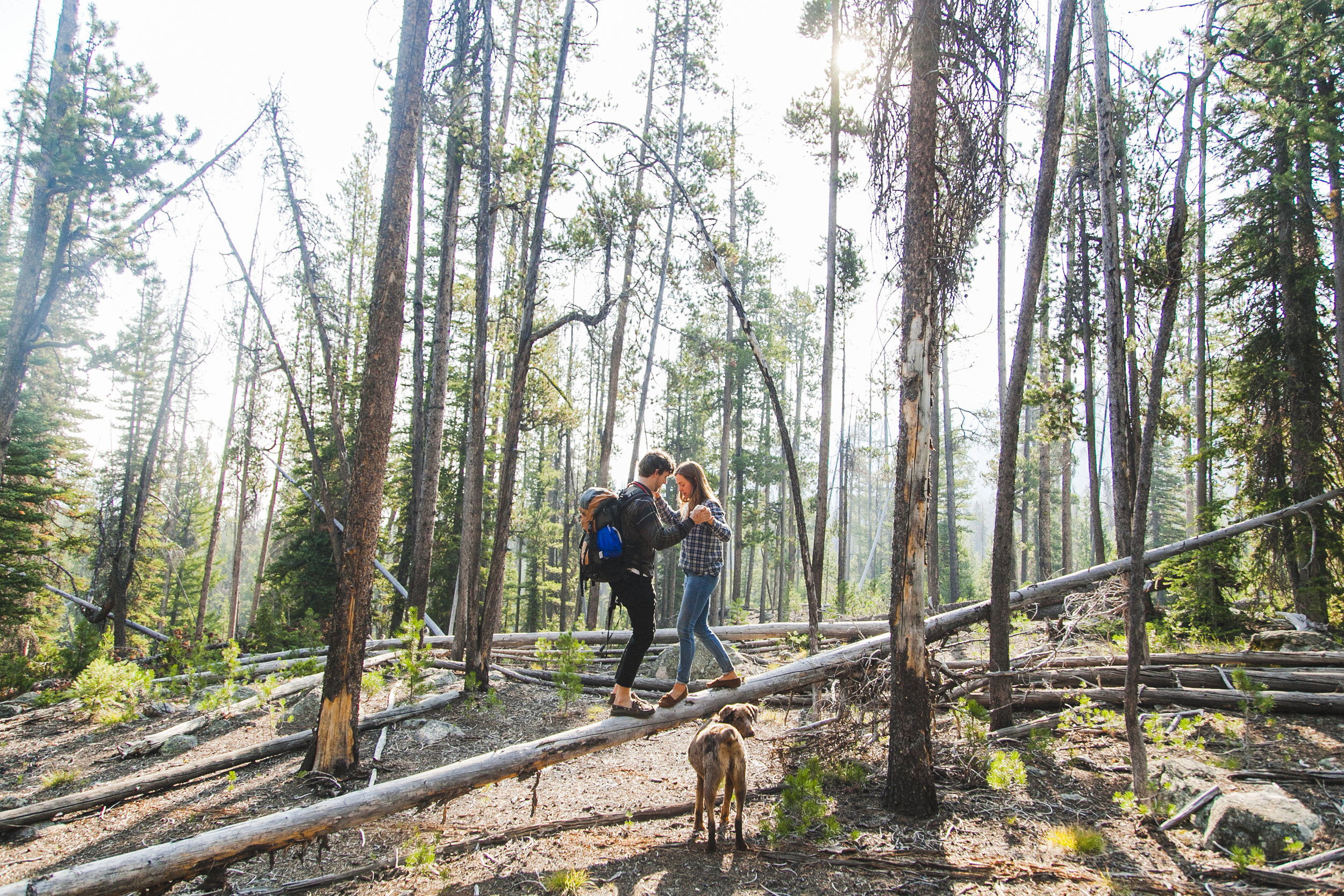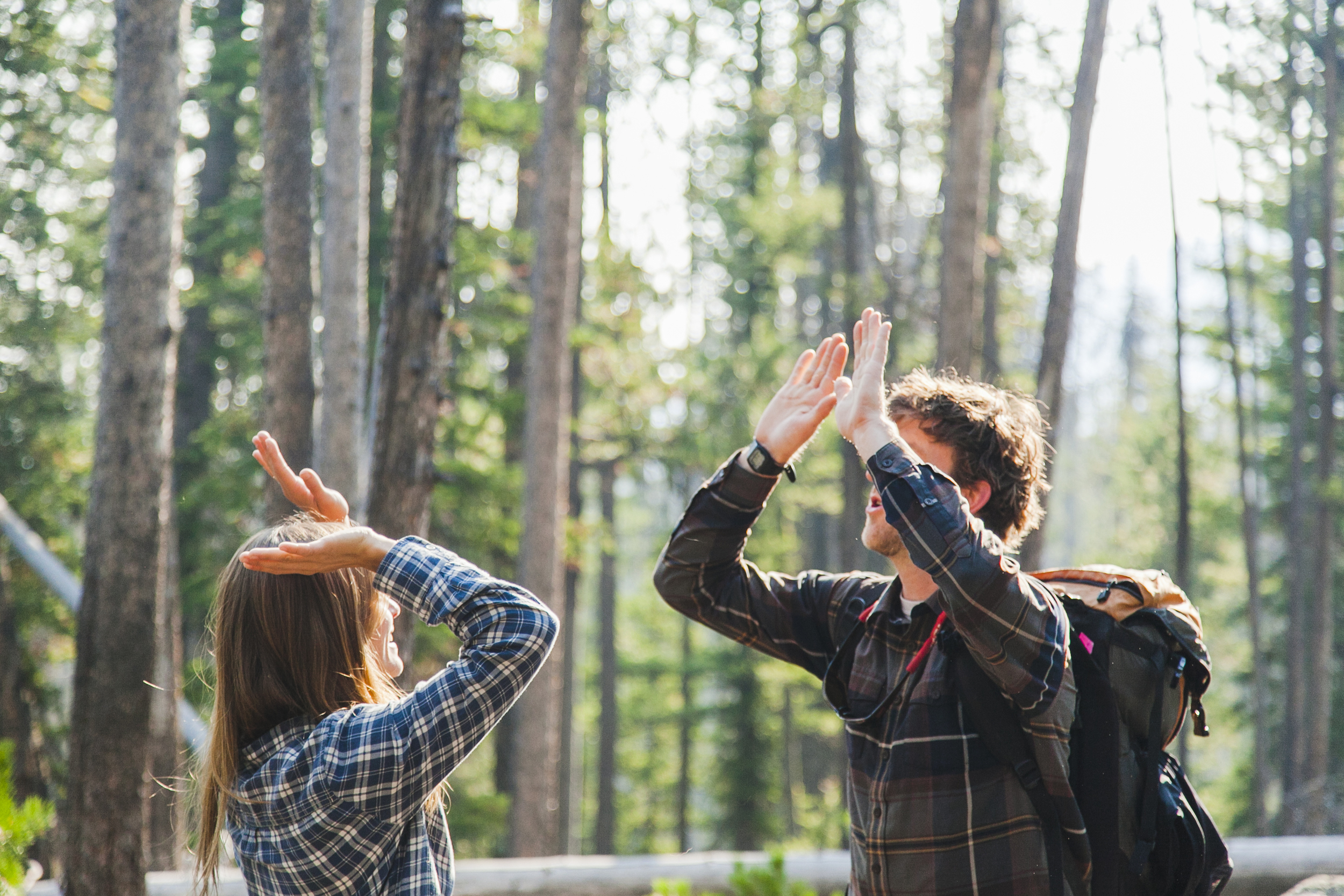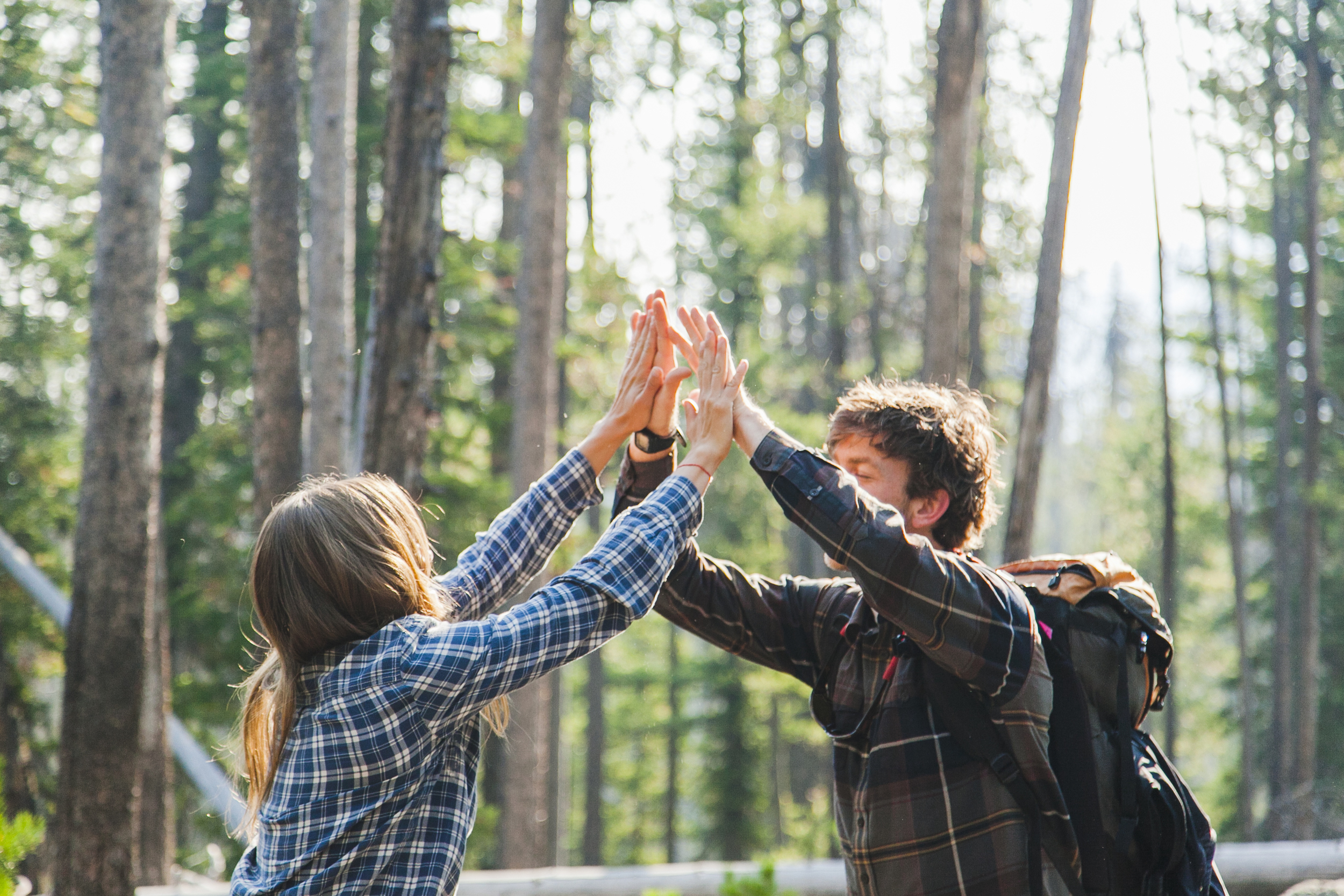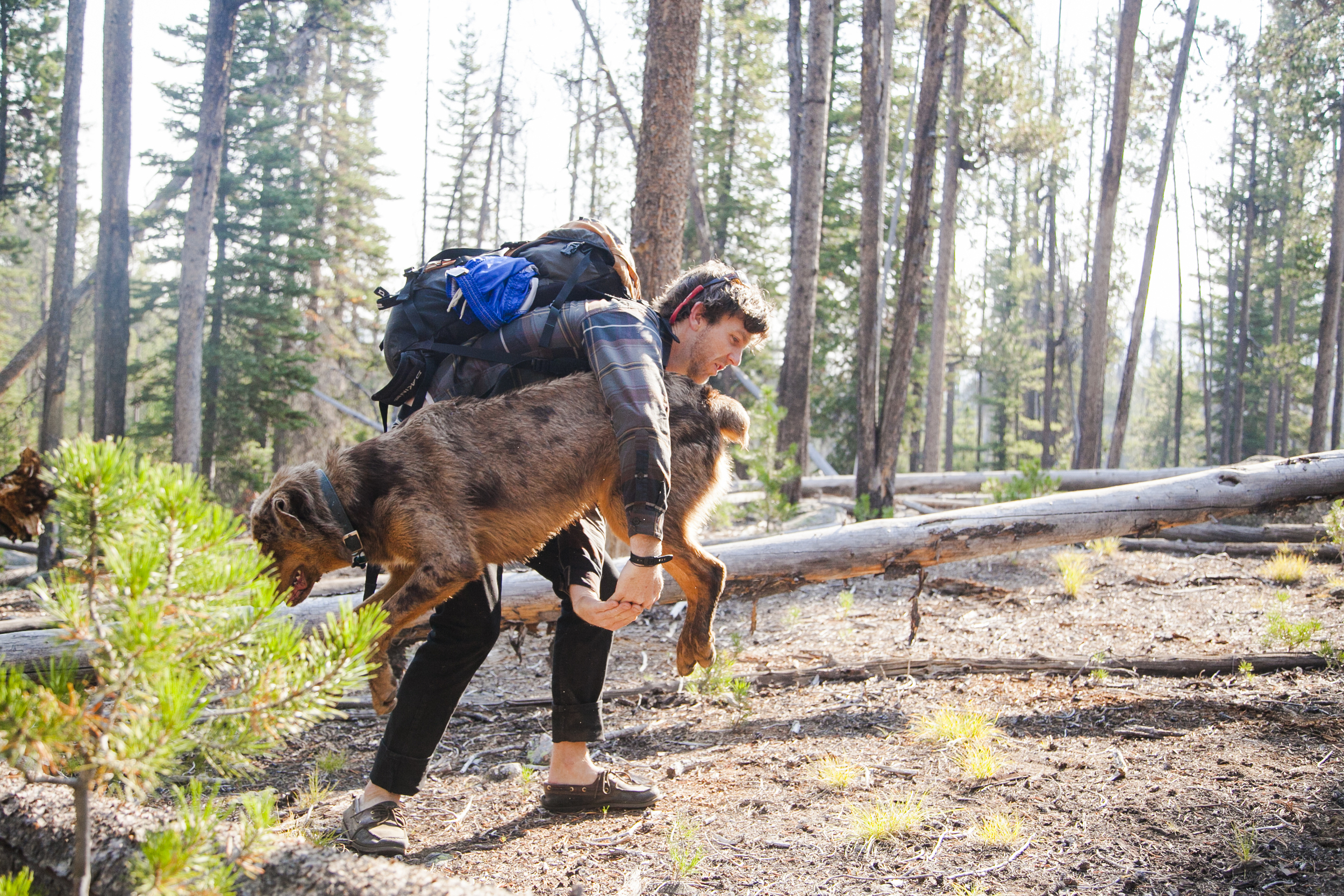 As if the hot springs weren't enough of a treat, A & A took me rock climbing for their next set of photos! This yooper girl learned how to rock climb in the Rockies... winning.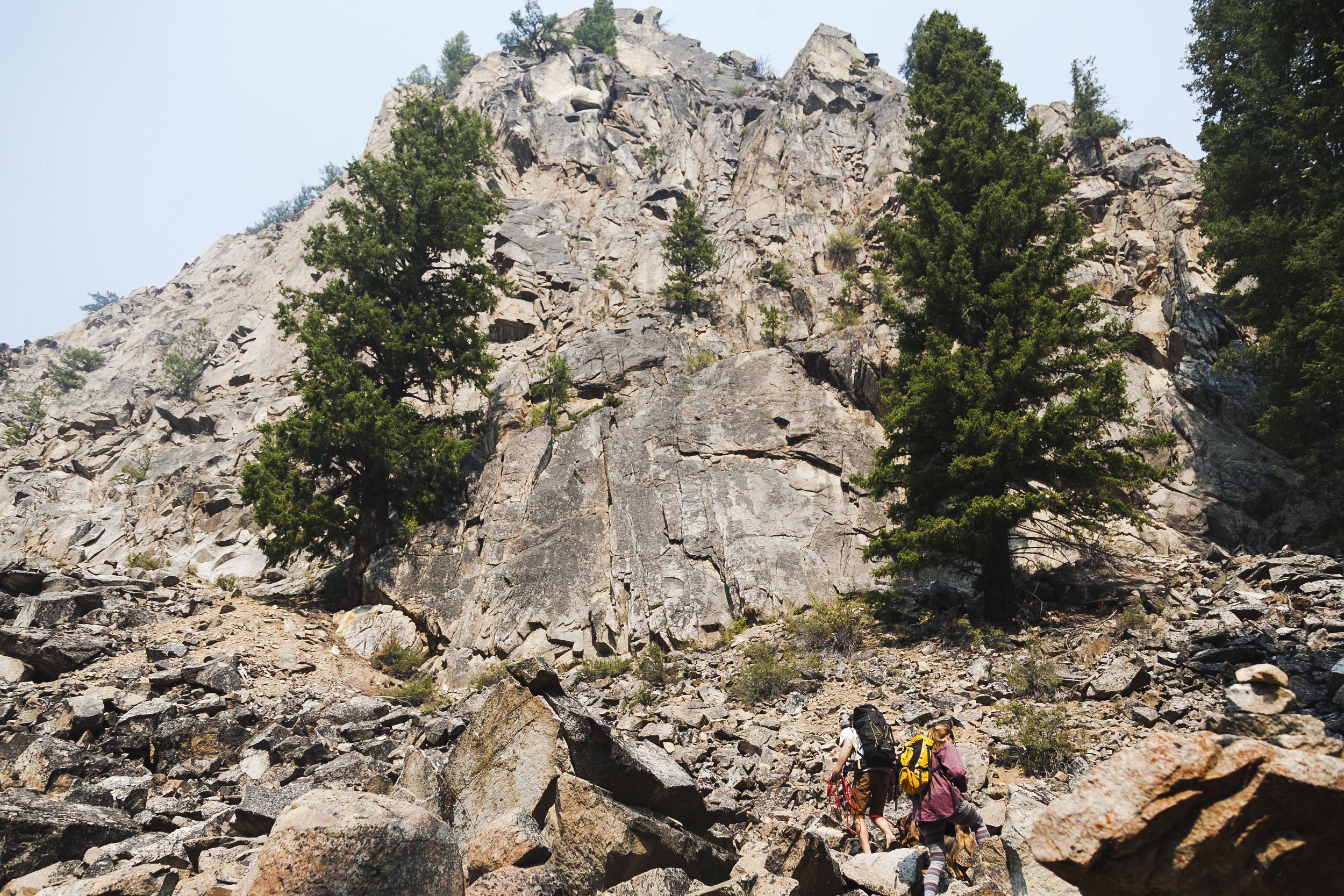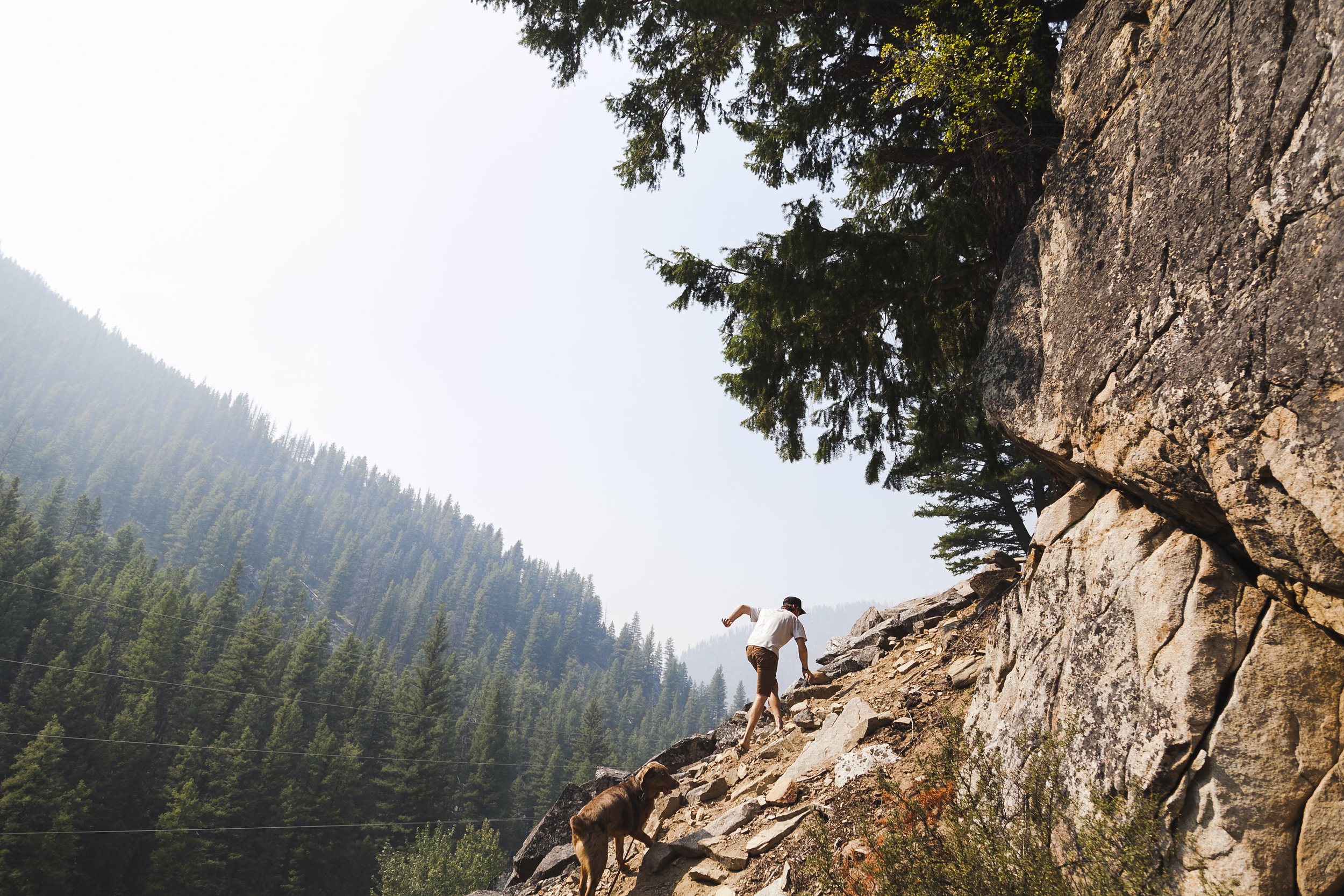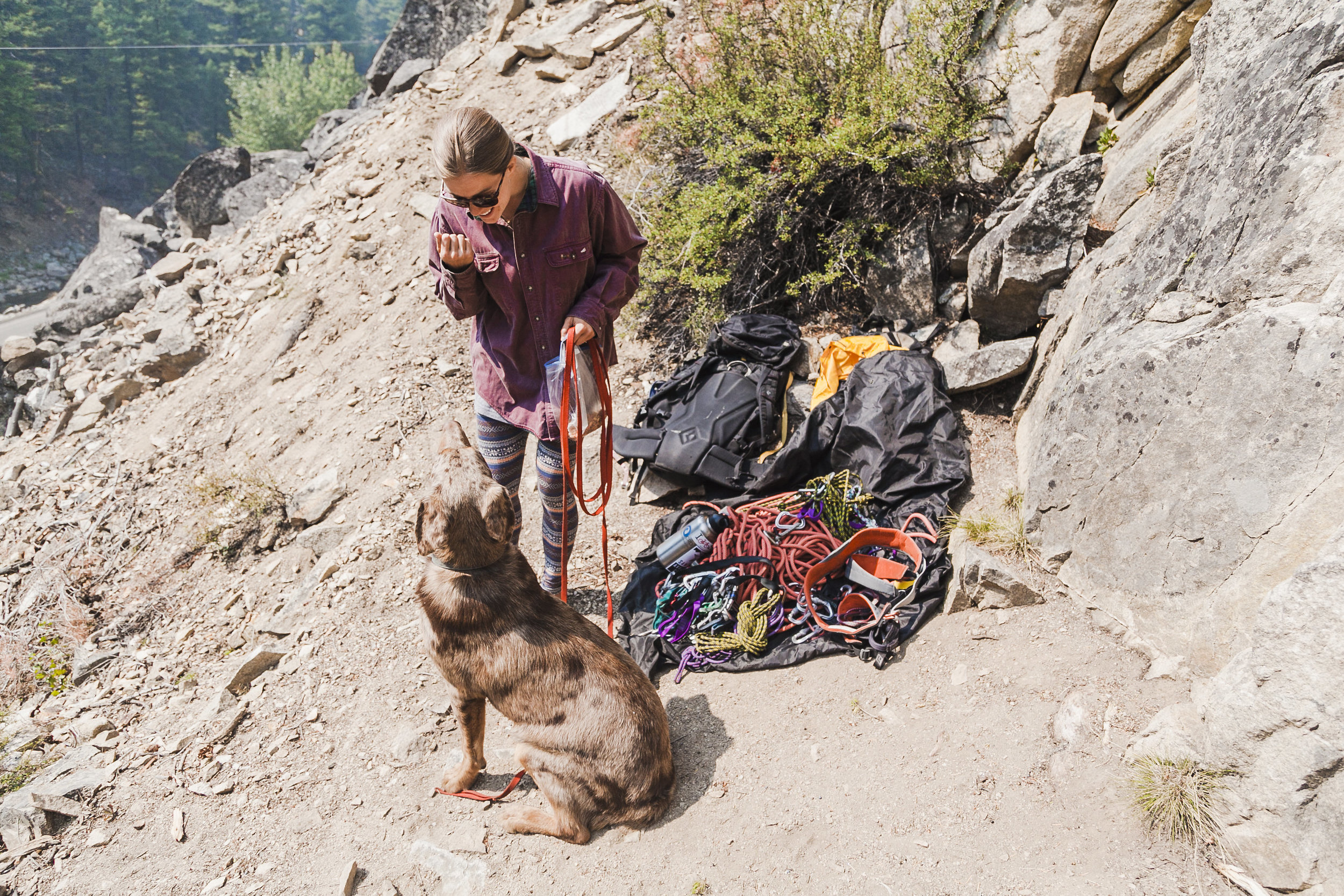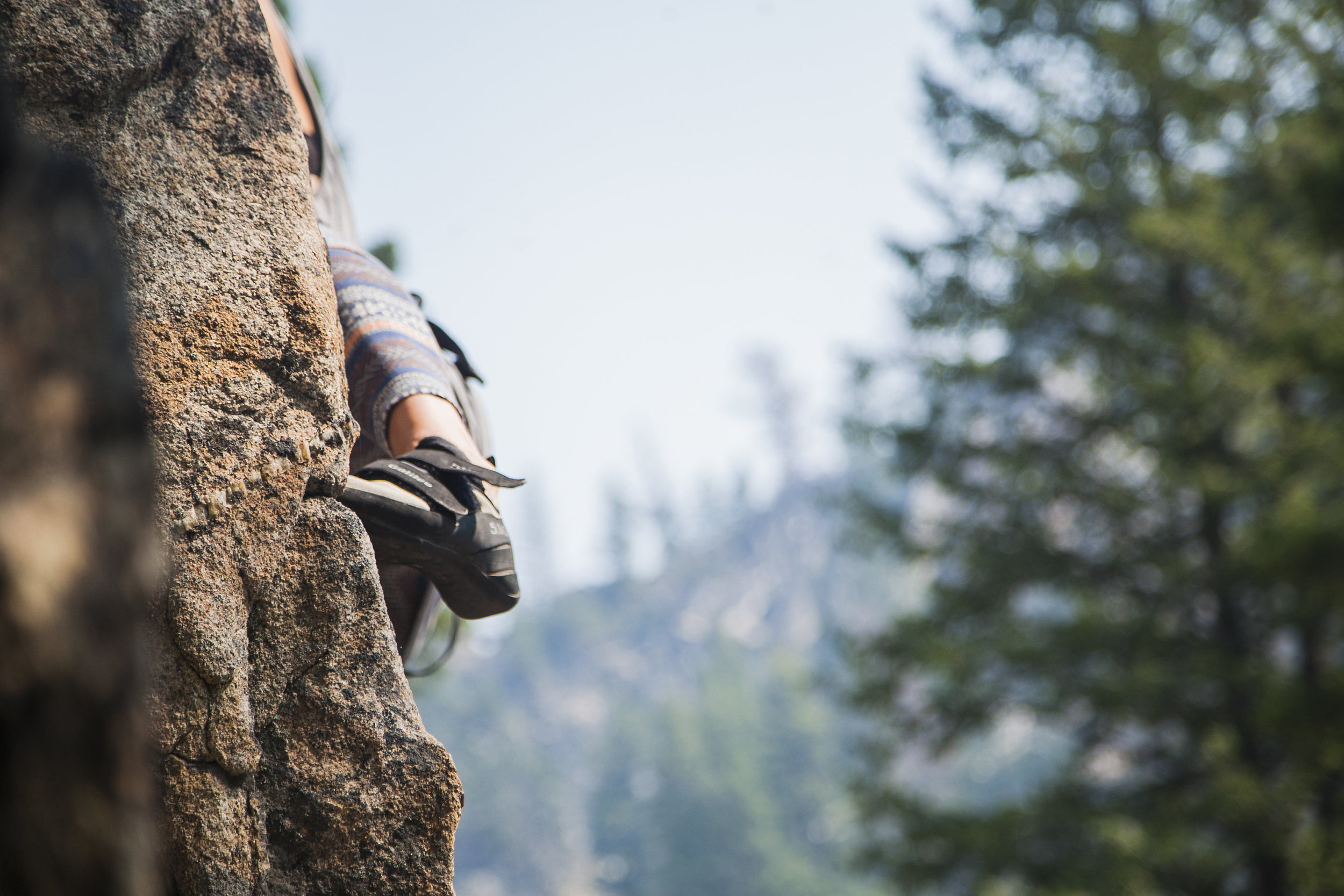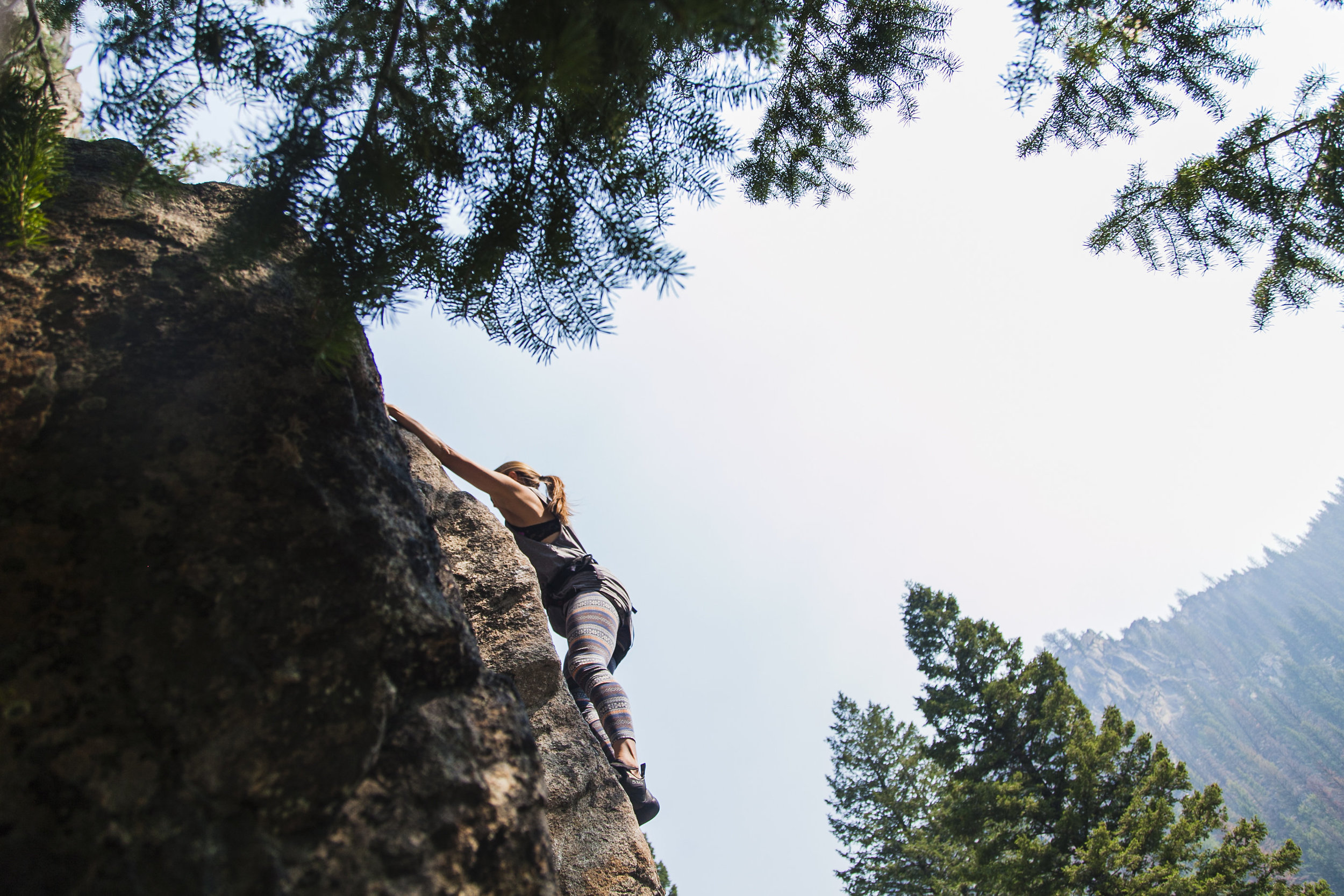 WAIT. LOOK. I did it, mom! :D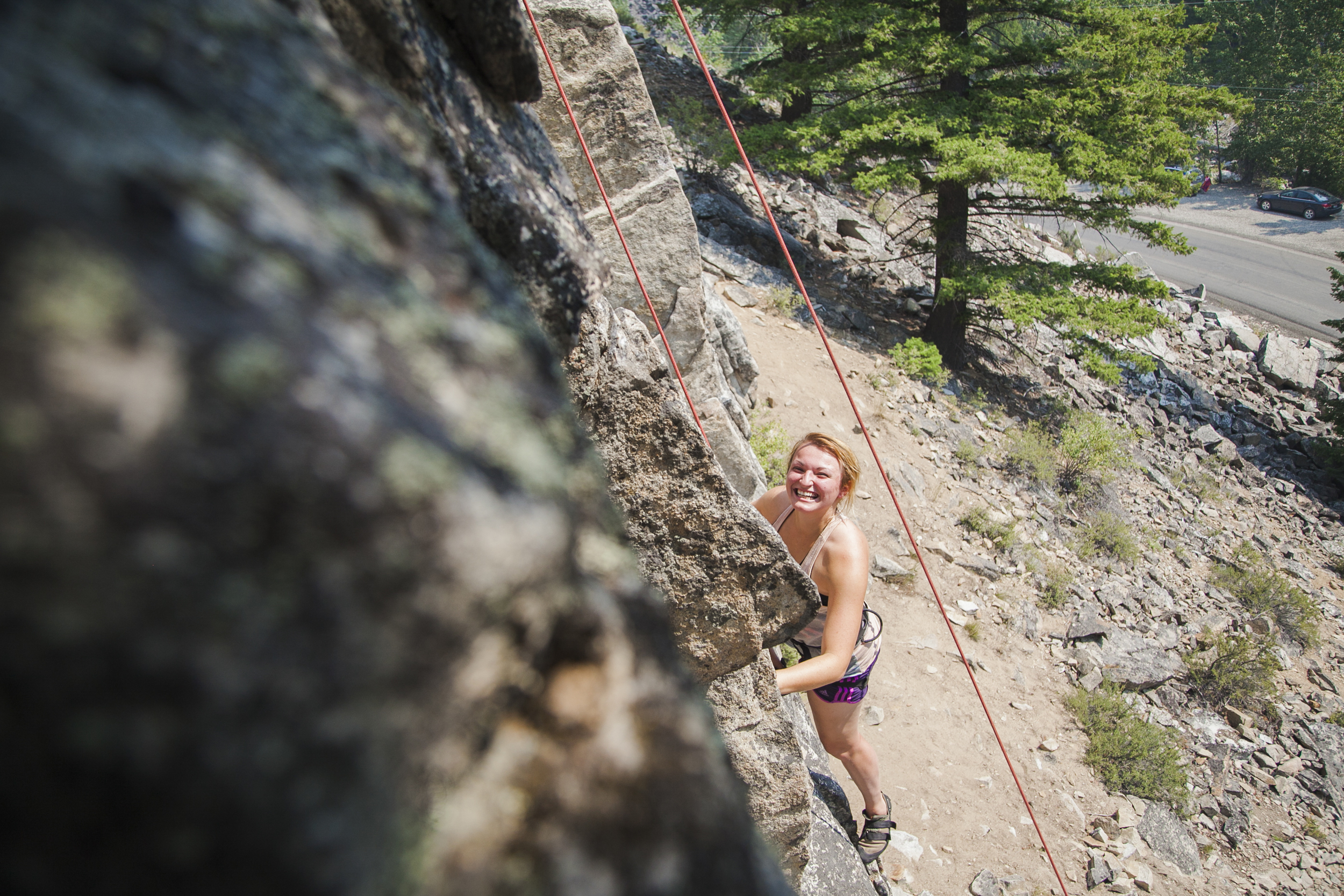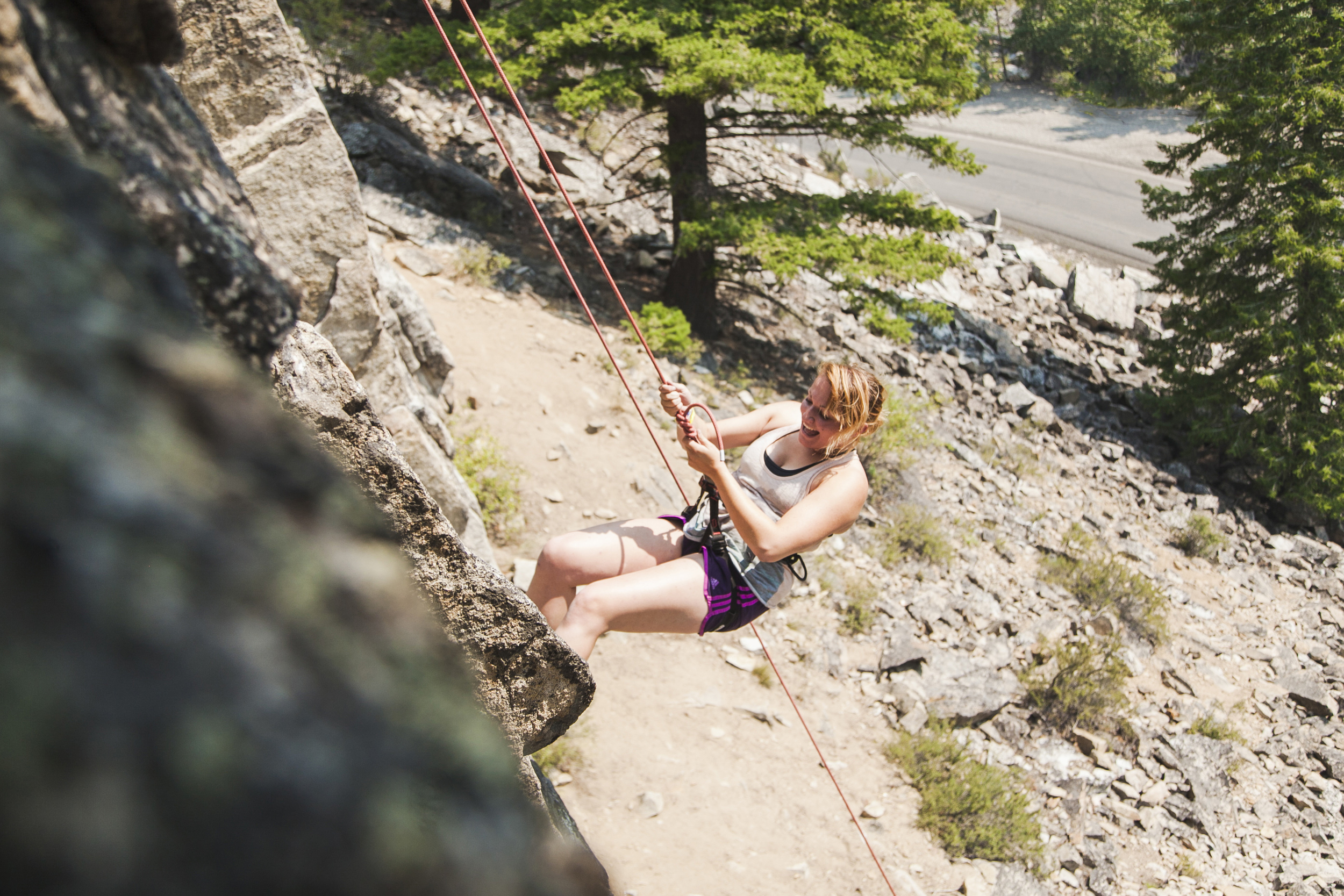 Cooling down by the Salmon River: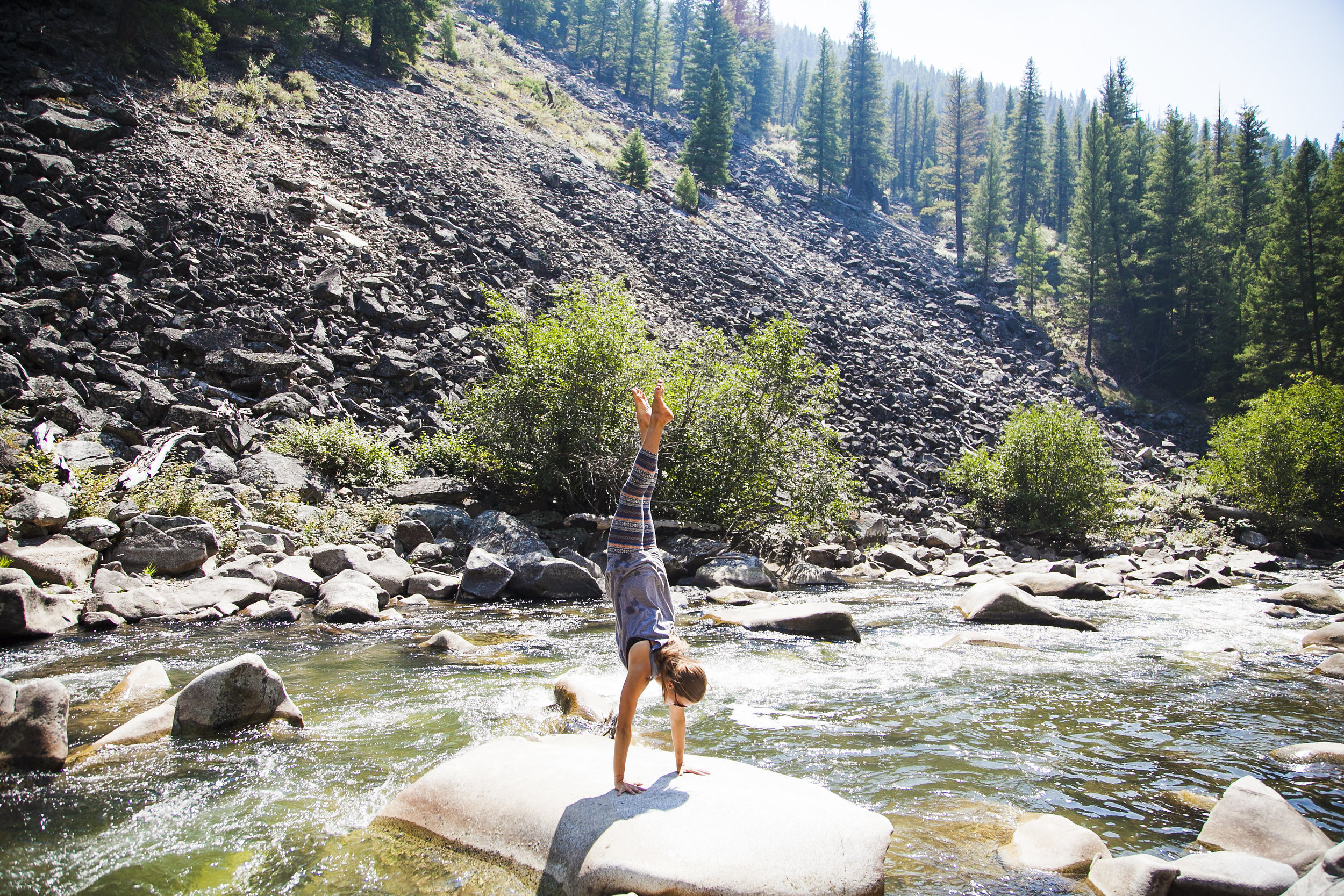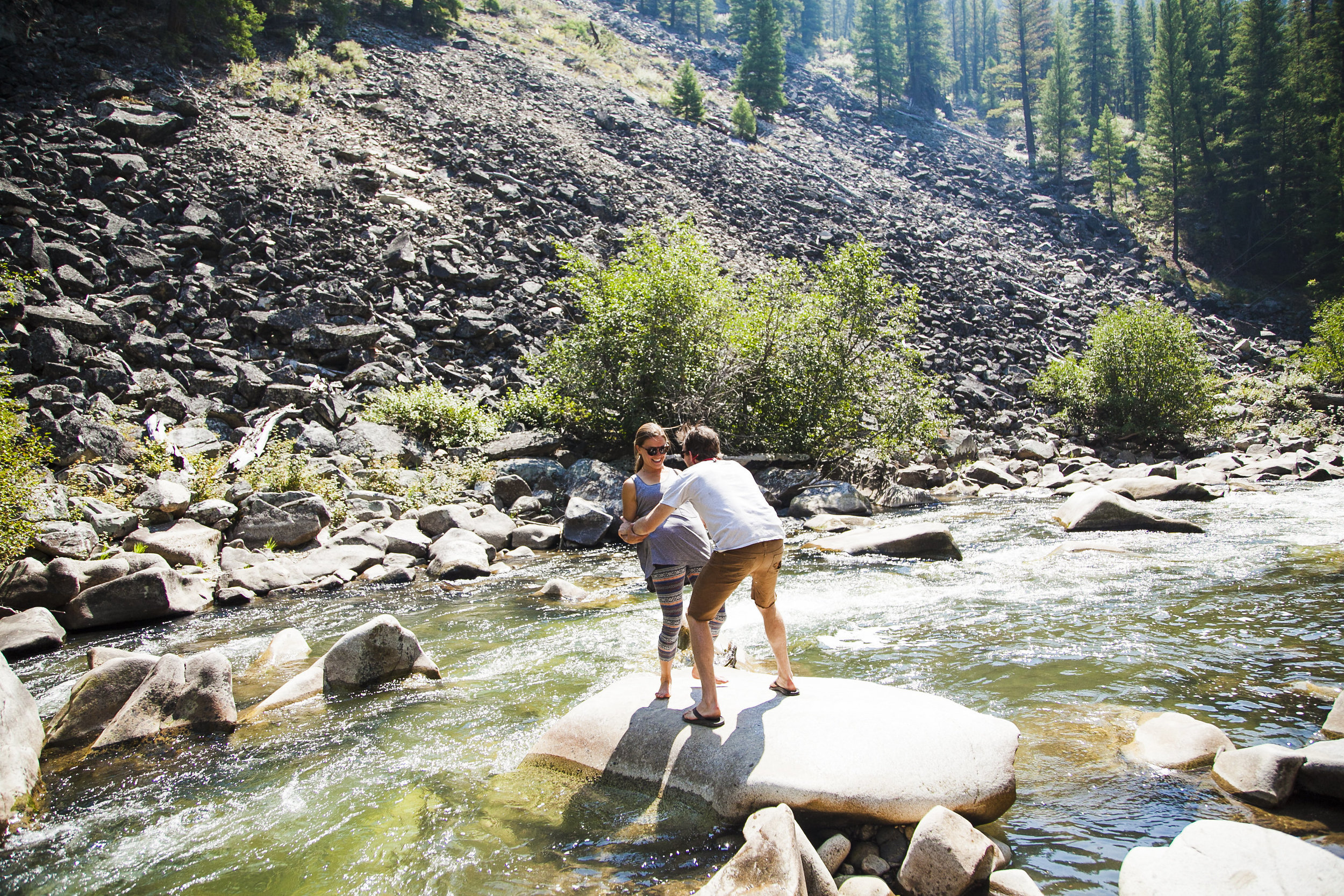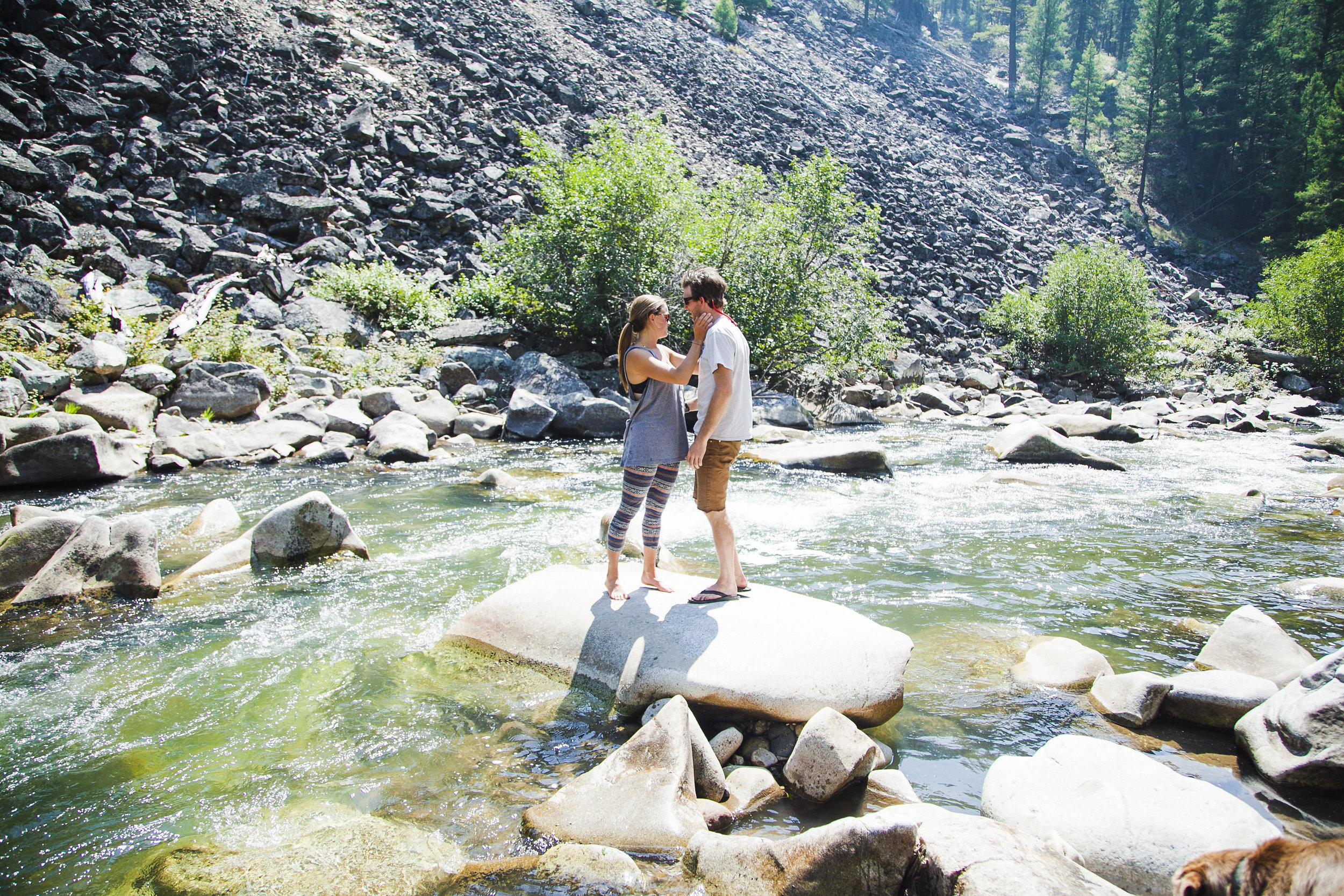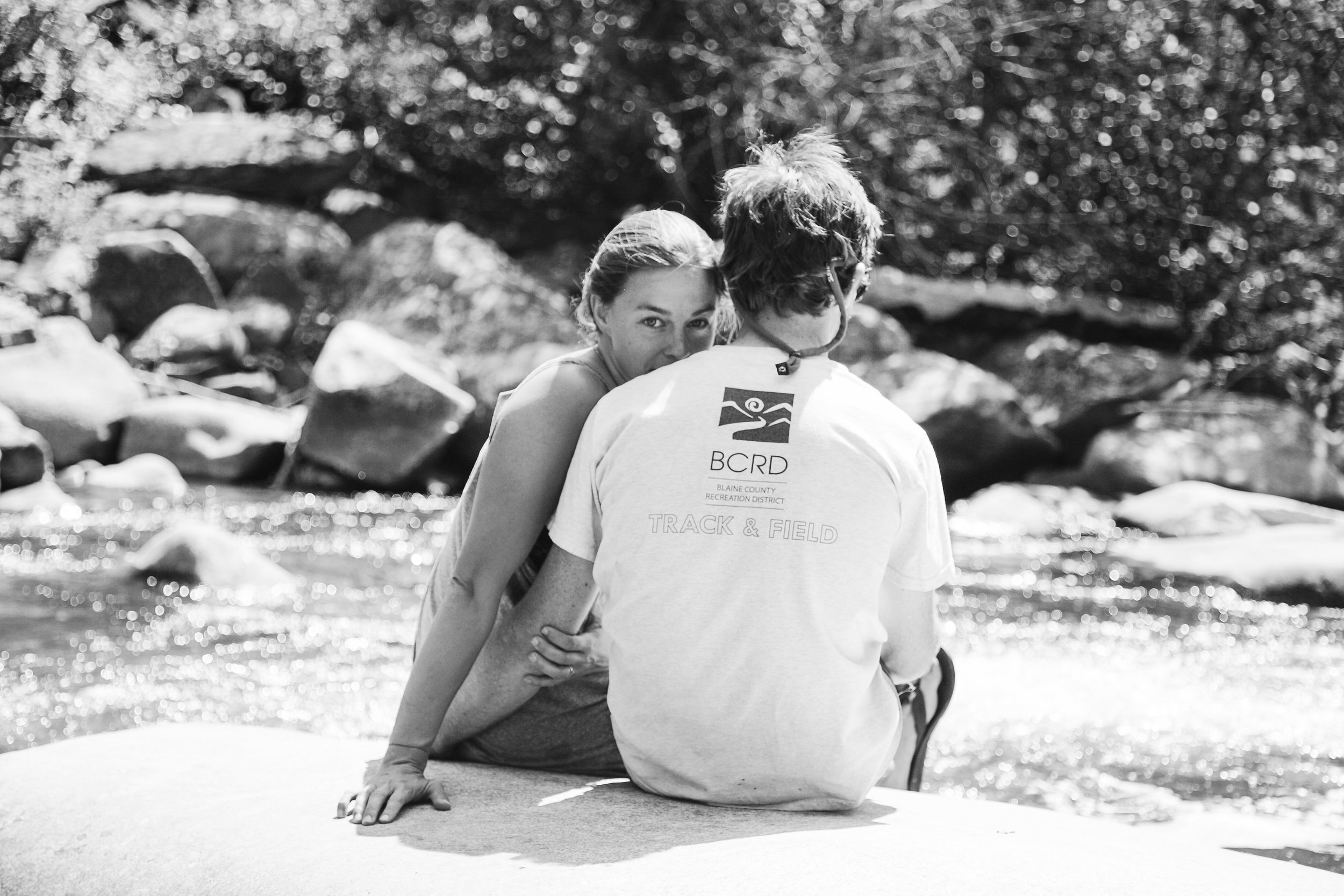 We continued into the afternoon soaking up sun via SUP (stand-up paddleboard) on Stanley Lake. One of the primary reasons we were hanging out around Stanley rather than Ketchum was because Ashton and Alaina had bought tickets for a blue grass festival the weekend I flew out. While enjoying the lake, talented music artists practiced in the woods alongside us!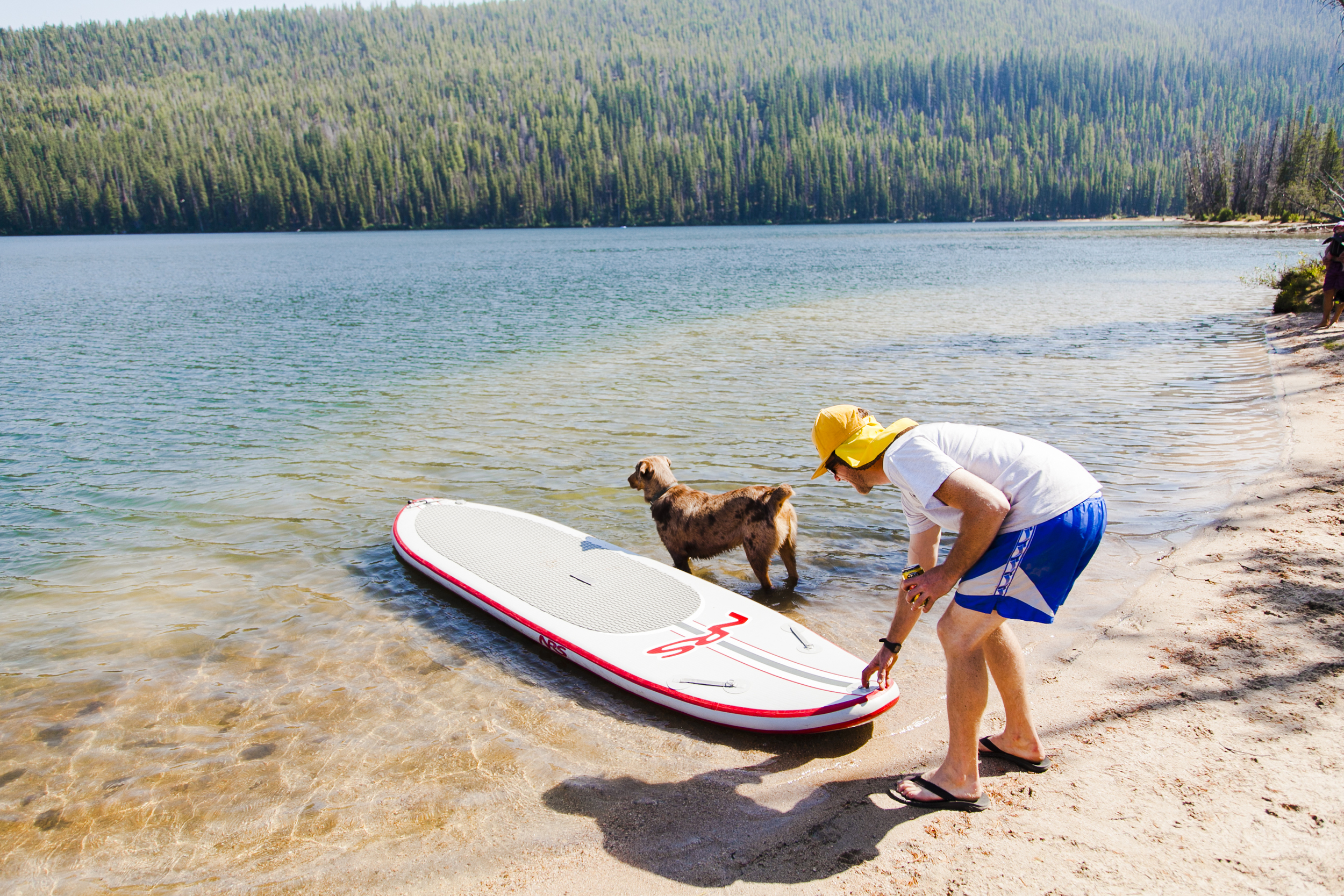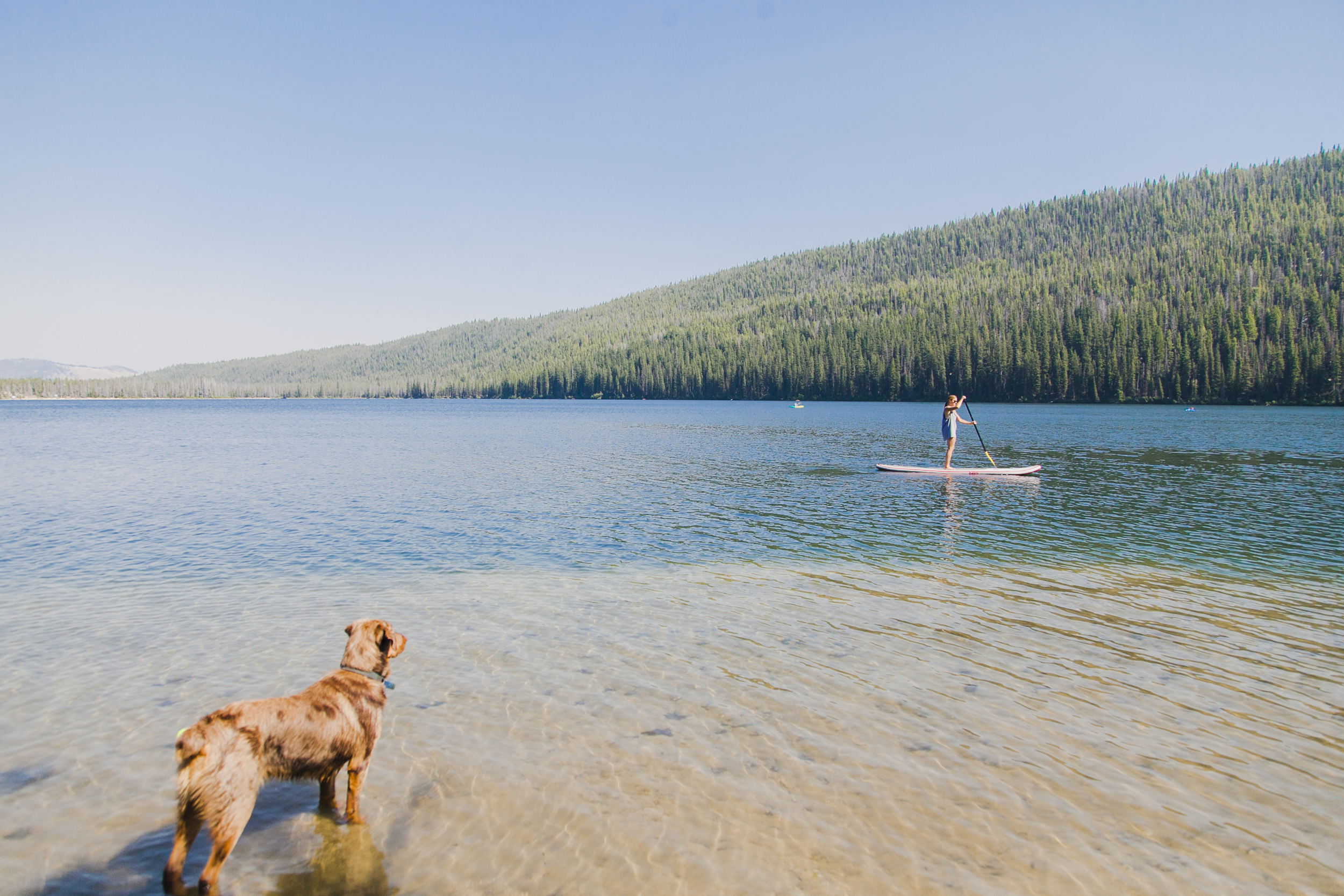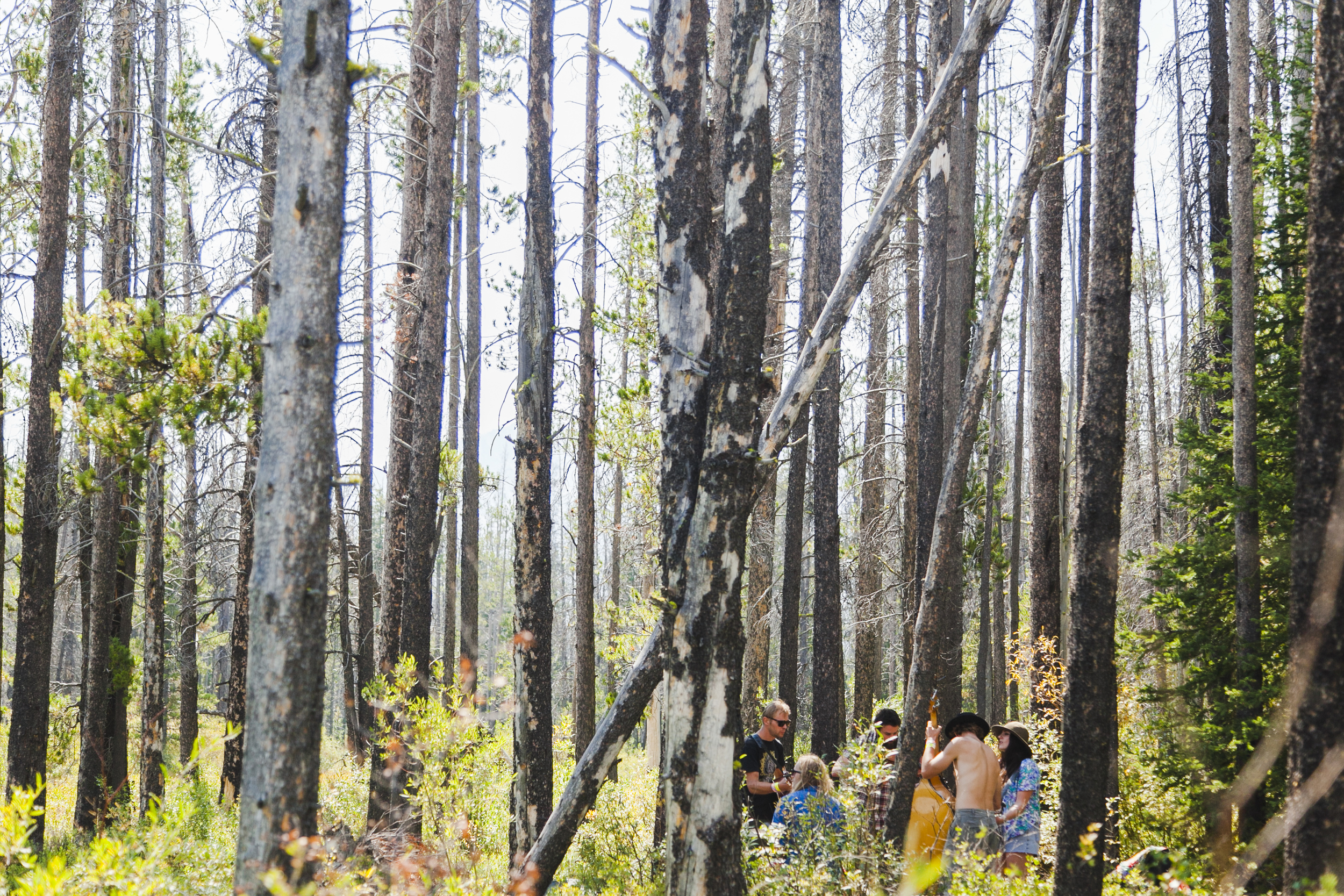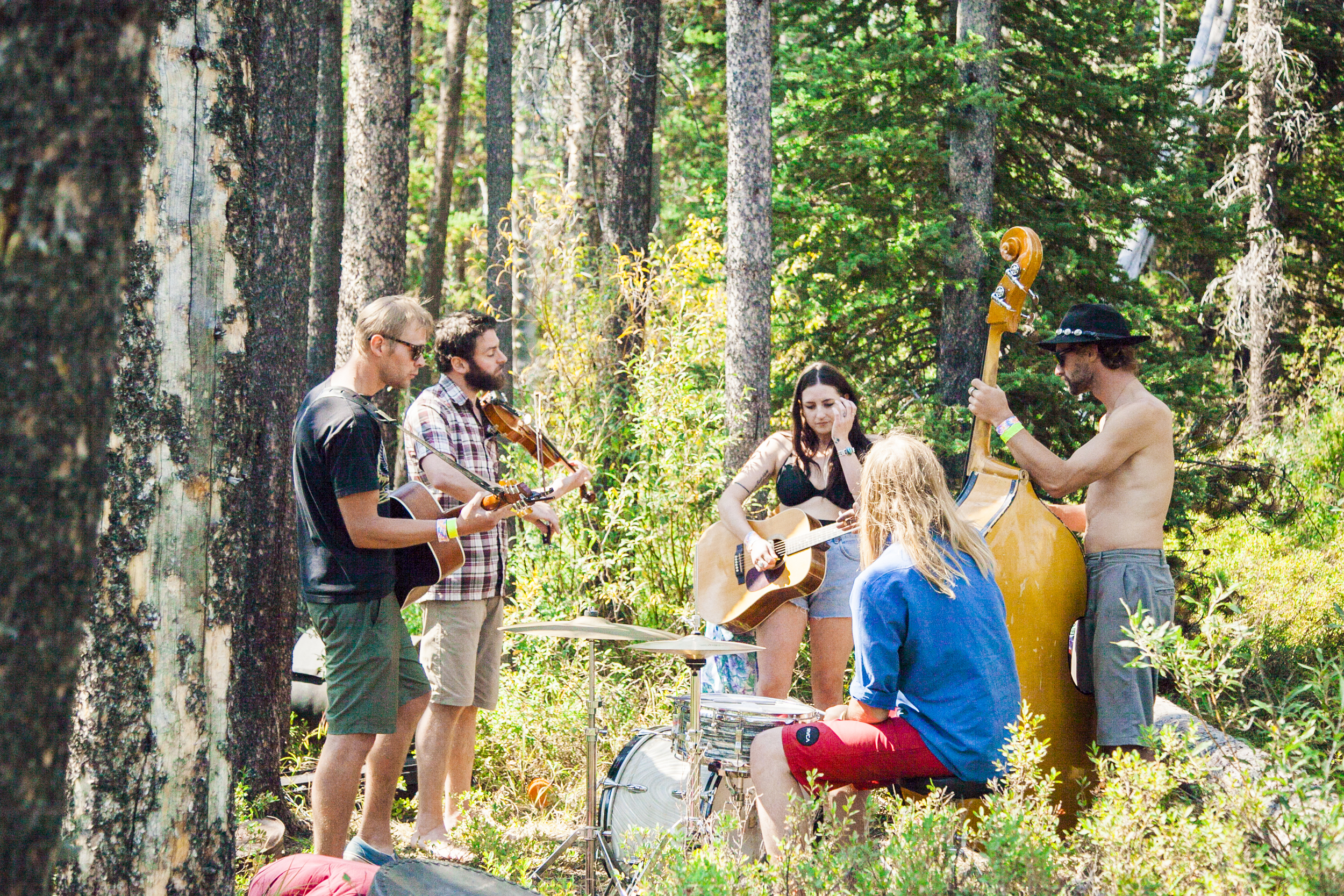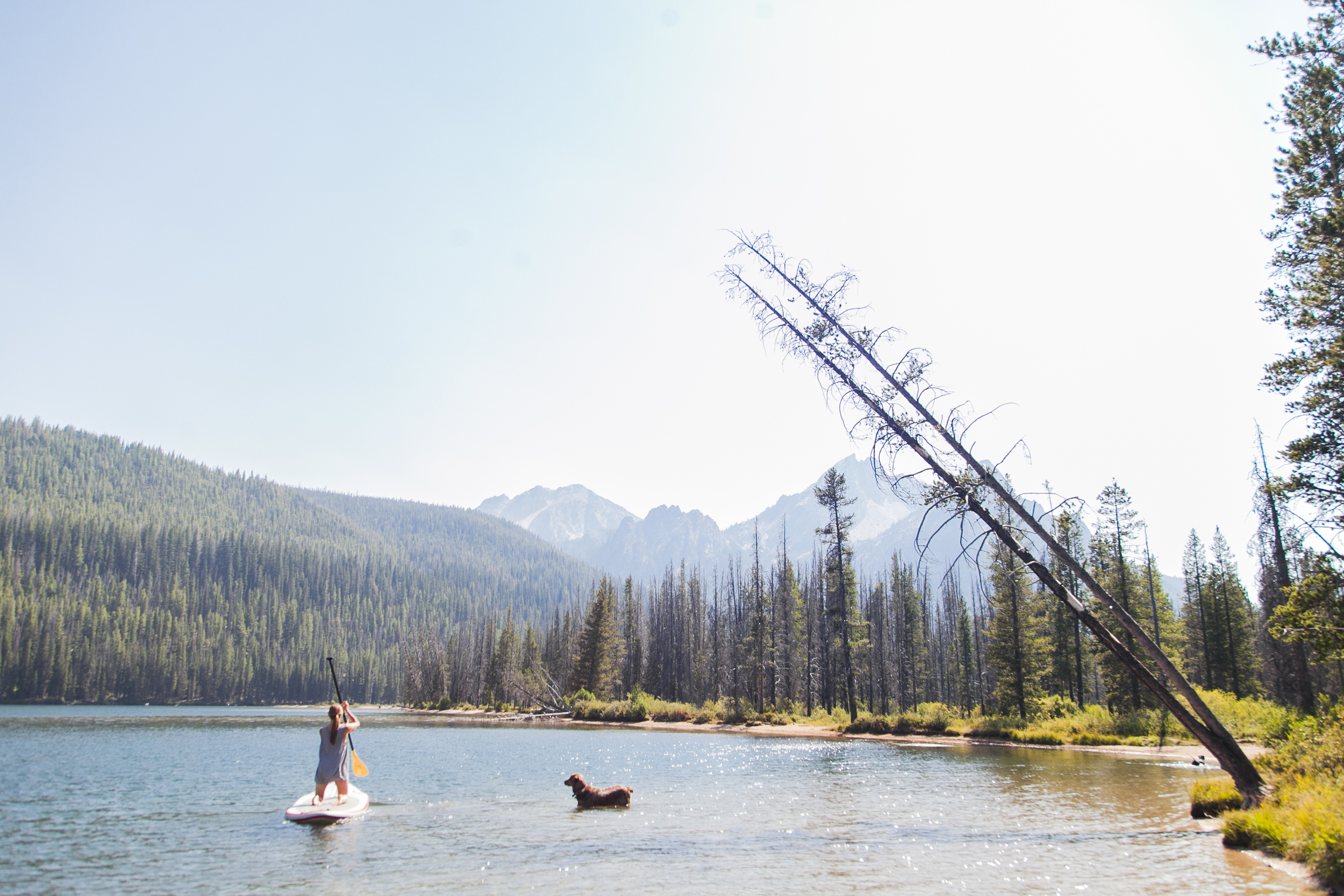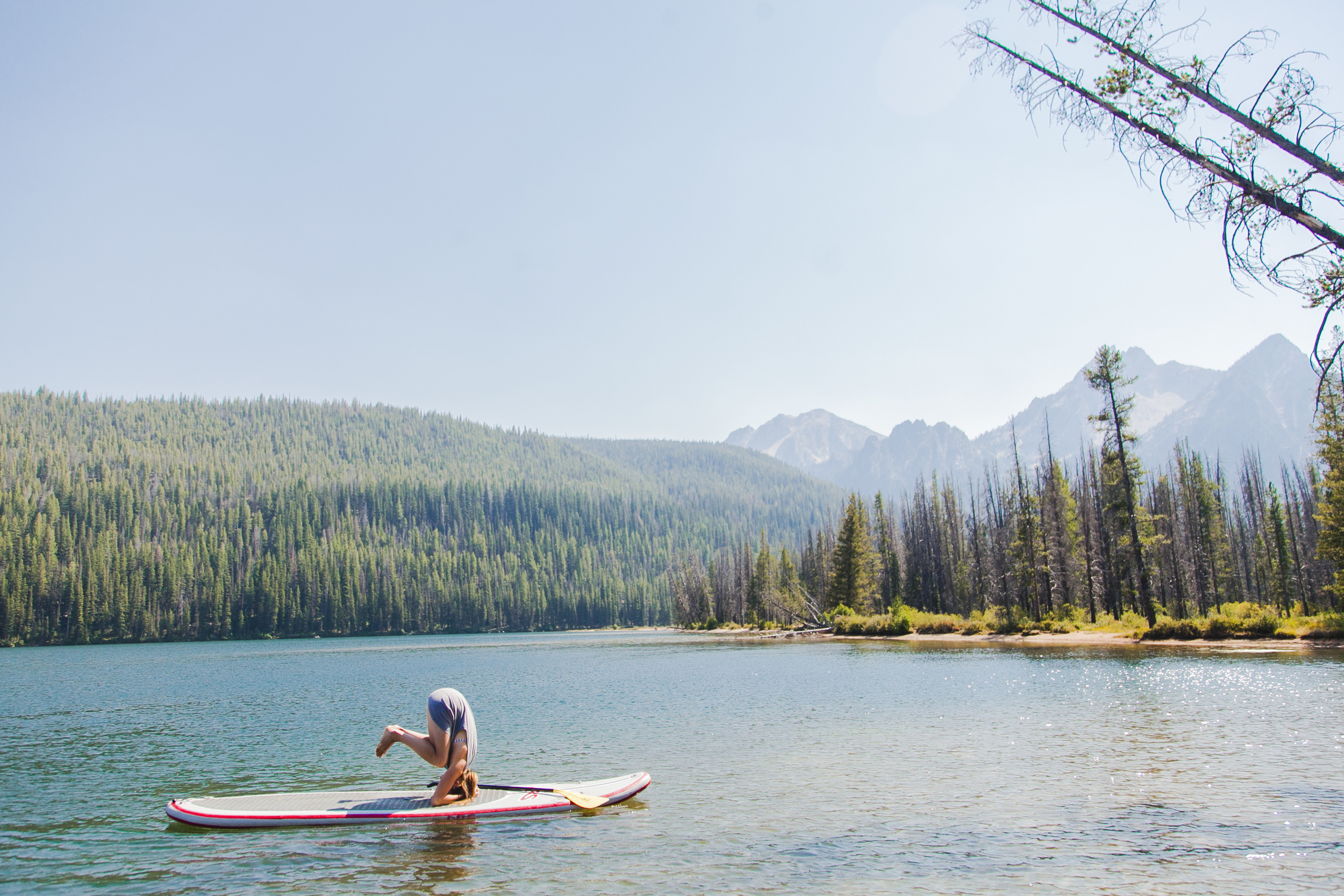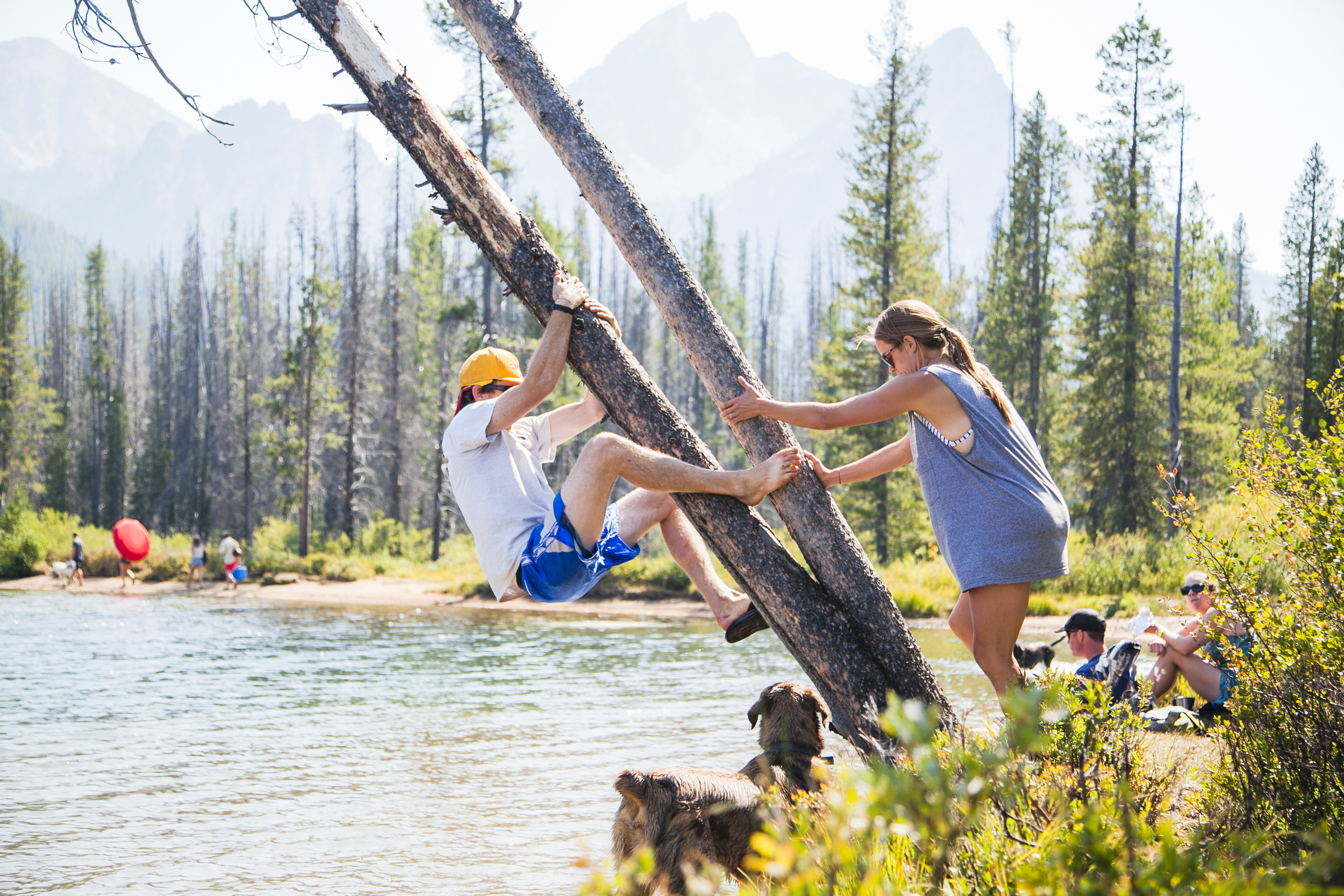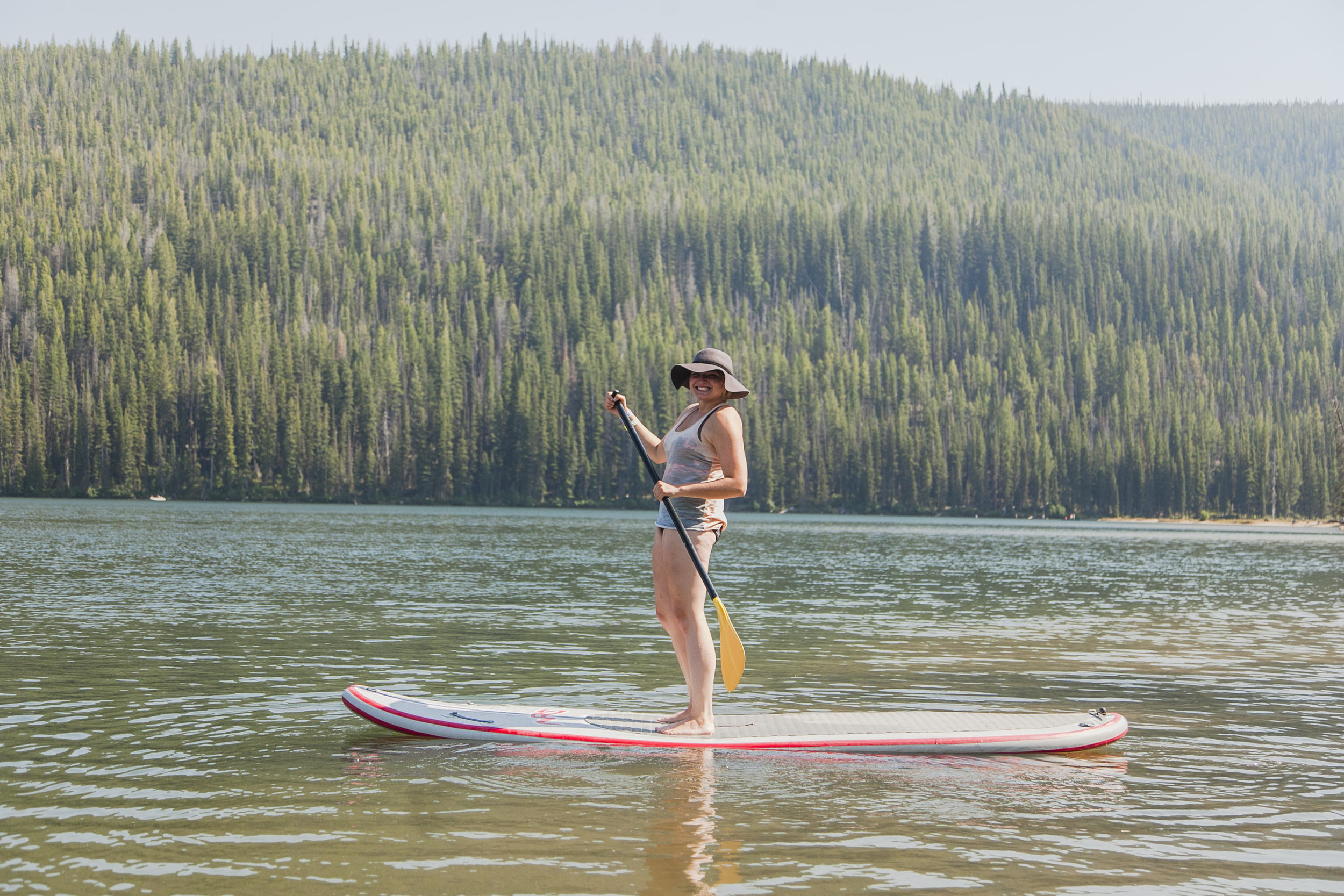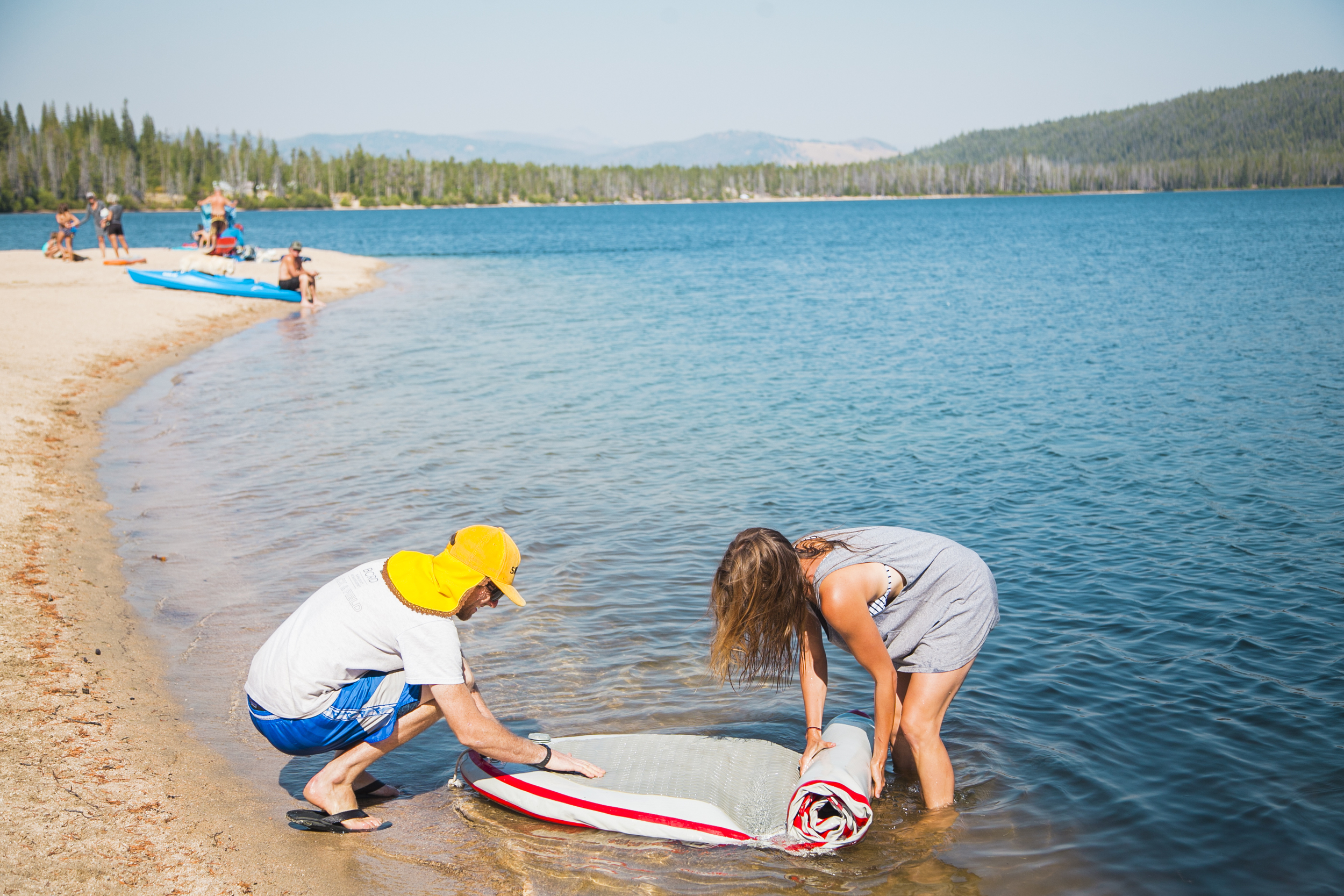 We moved camp to the blue grass festival itself.
(Can I just move to Idaho already!?)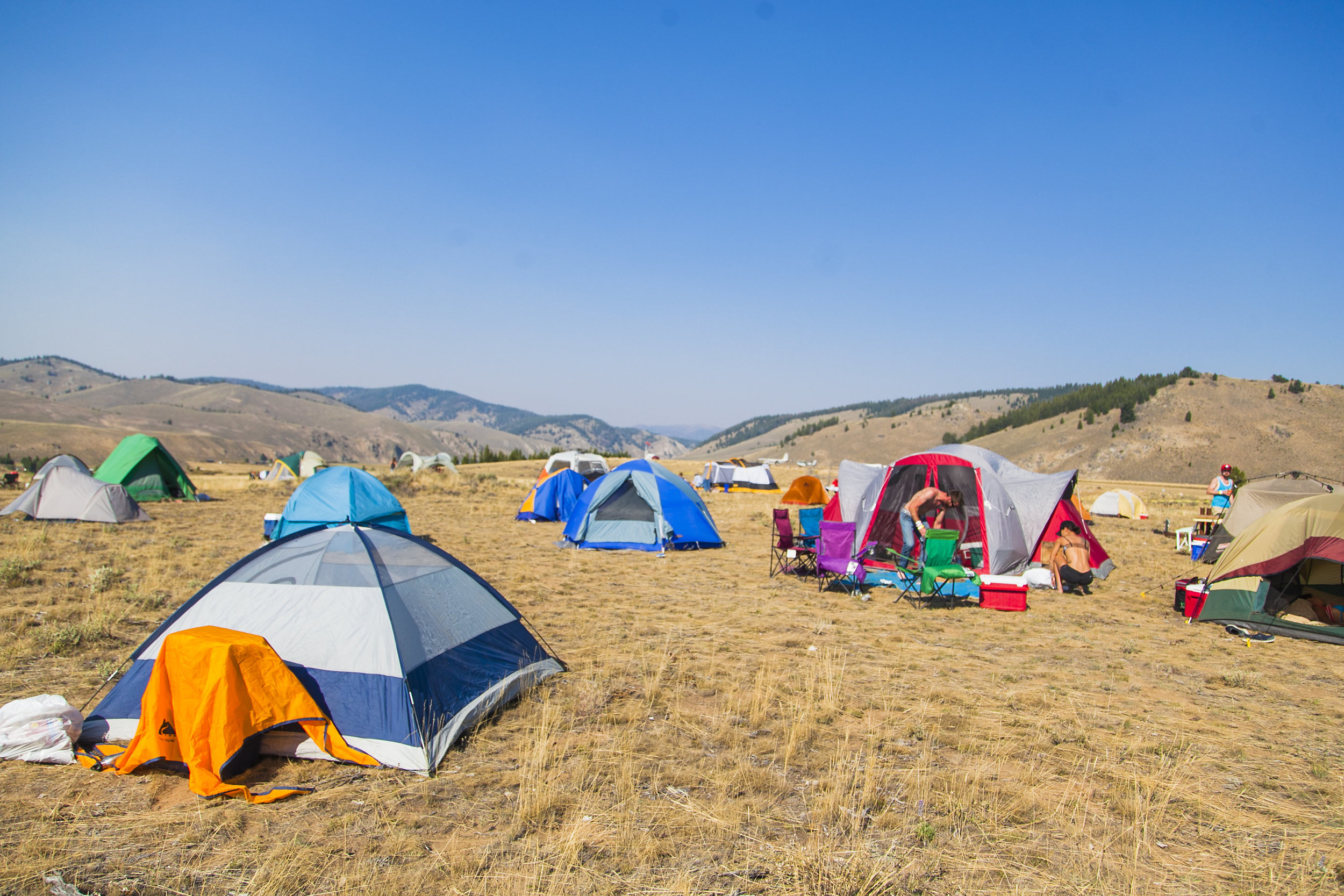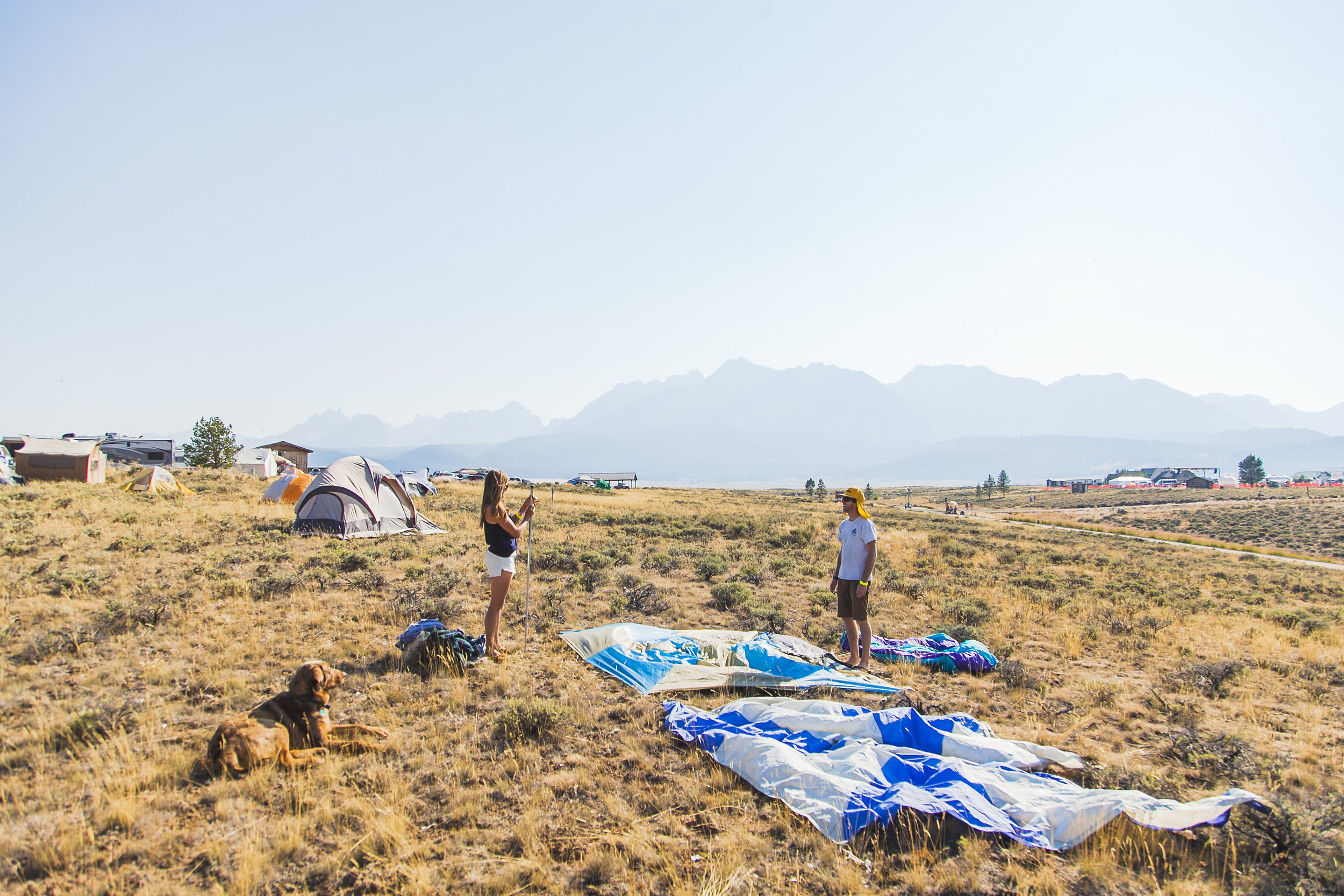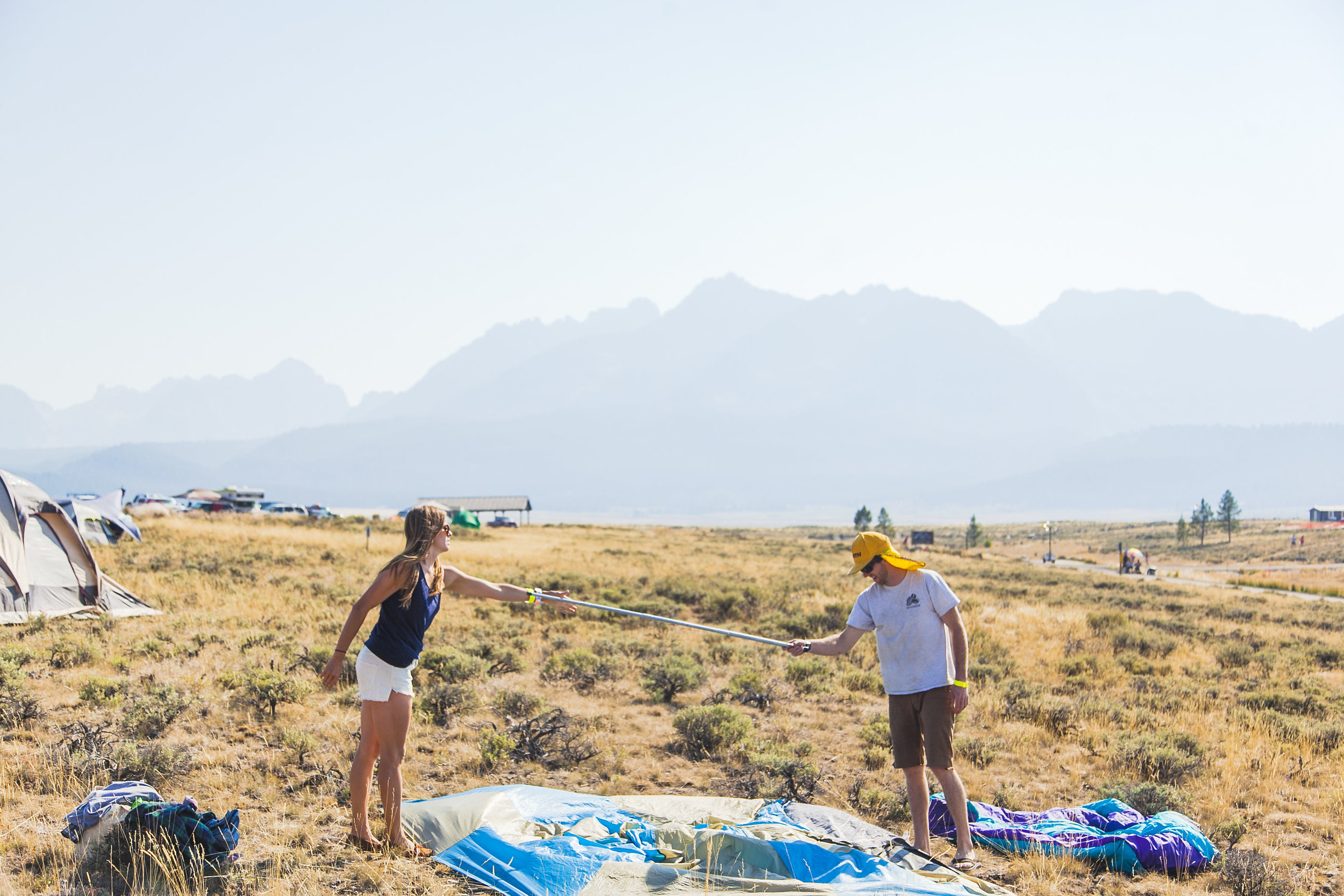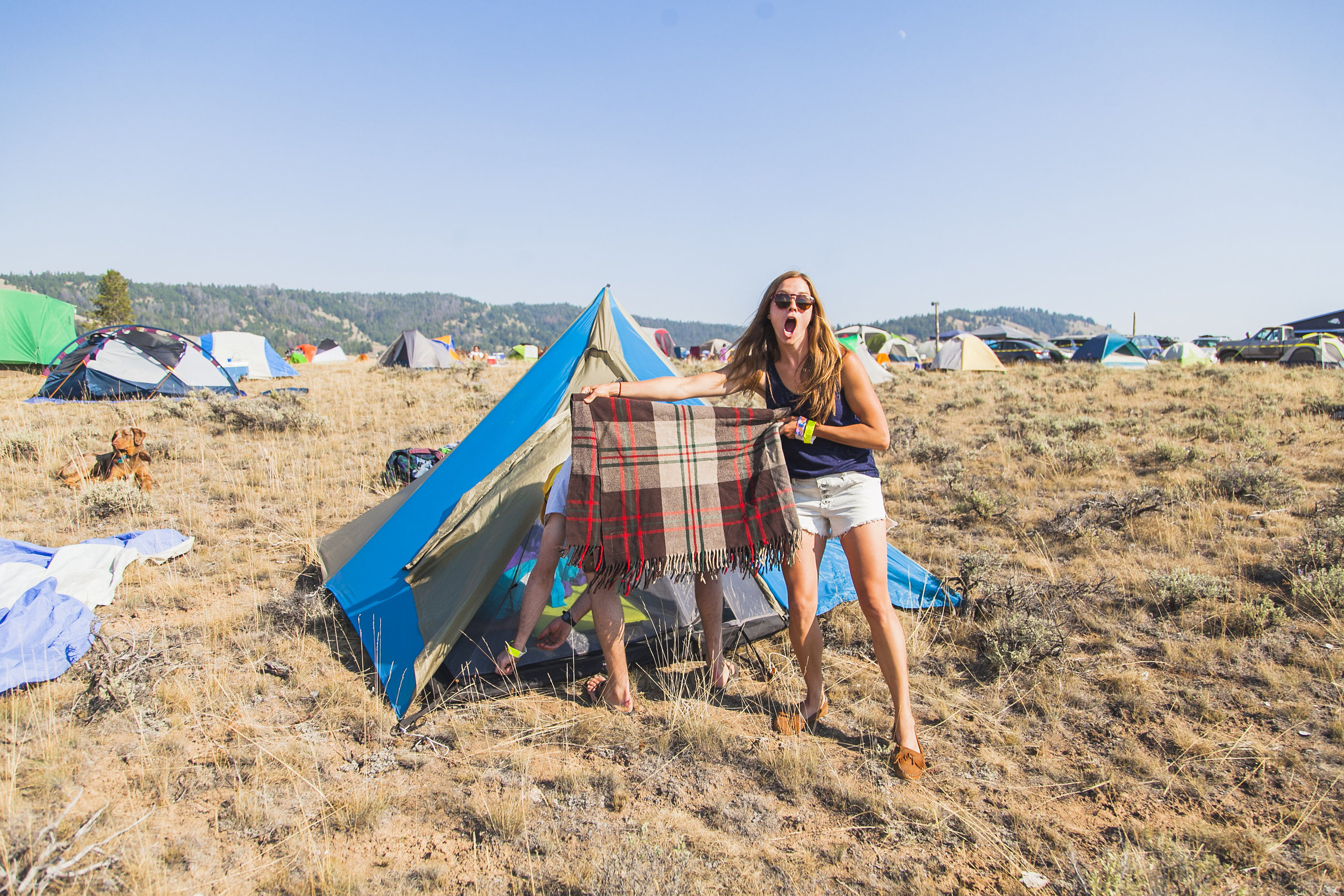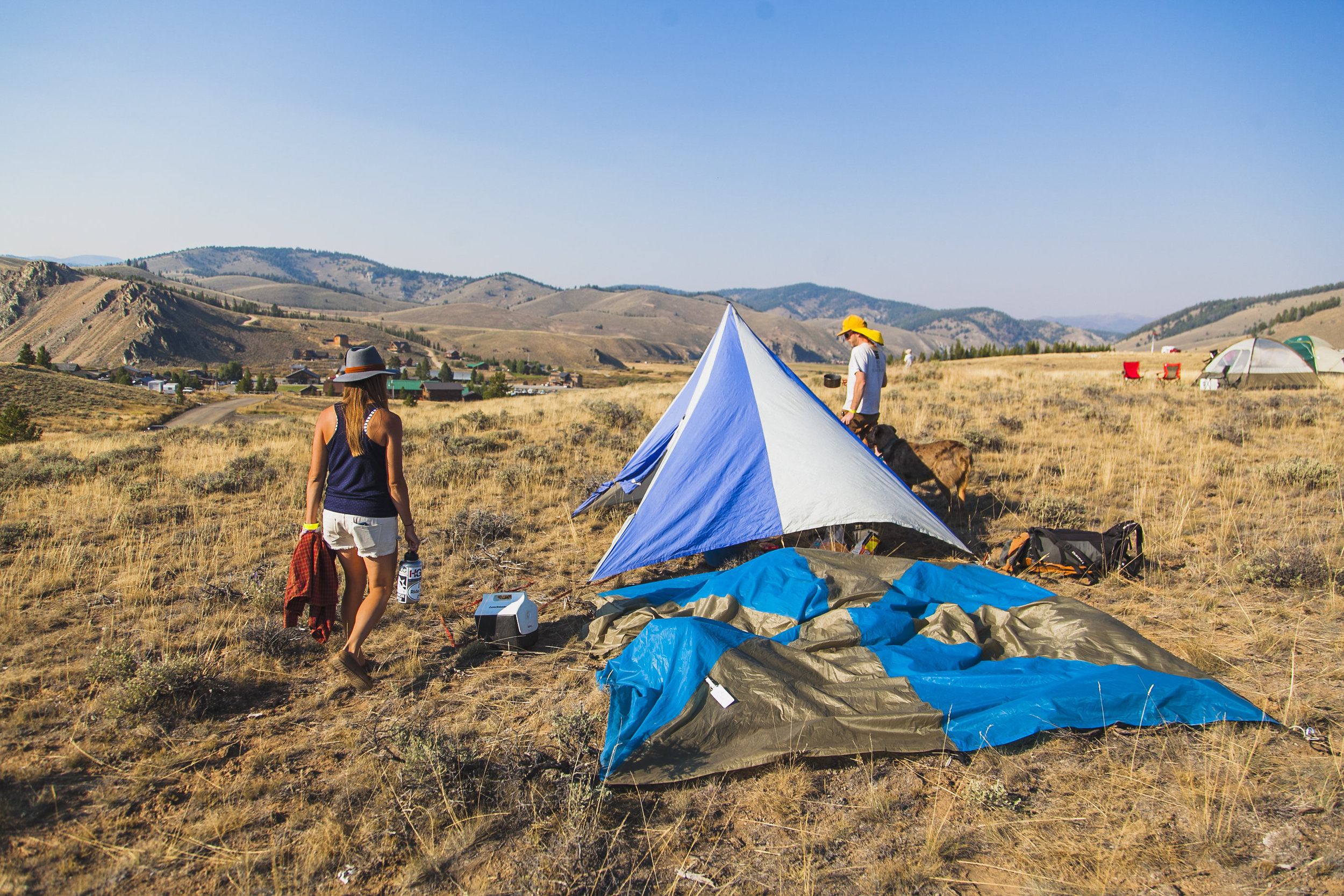 Gris is not totally sure what to think of Ashton's perfect camping display he was setting up, beer and Rice Roni included, hahaha!