Clay and Emily grew up in the Houghton area and met through each other's parents. In early June, they flew out to Yosemite to elope amidst the majesty of the famous valley. They had both never actually been to Yosemite or California before, but they fell in love with the beauty before their eyes had truly met the bold, awe-inspiring landscapes. They rented a house about 20 minutes from the park and found their ceremony location on the day of the wedding itself. They vowed themselves to each other in the presence of Emily's parents, her grandma, and both Clay and Emily's best friends.
A couple weeks later, Clay and Emily held a reception back home at the Continental Fire Co. to celebrate with the rest of their family and friends. Their wedding reception day began with the ladies at Tangles Salon in Houghton. Their hairdresser, Alexandrea, is an incredible human! She and I will be collaborating in the future!
The ladies and gents got ready together back at Clay and Emily's home in Chassell. Just a couple days before the elopement, Emily sliced her finger well into her tendon while cutting an English muffin with a butter knife!!! So, the ladies were a real team as they helped her dress up her wrapped hand with lace ribbon. We successfully hid her bandaging in much of the portraits, but it was important to include shots where the injury is more obvious: it's real life!
Fin, their pitbull lab, is essentially Emily's child, so of course we had a mini session with him on their sidewalk!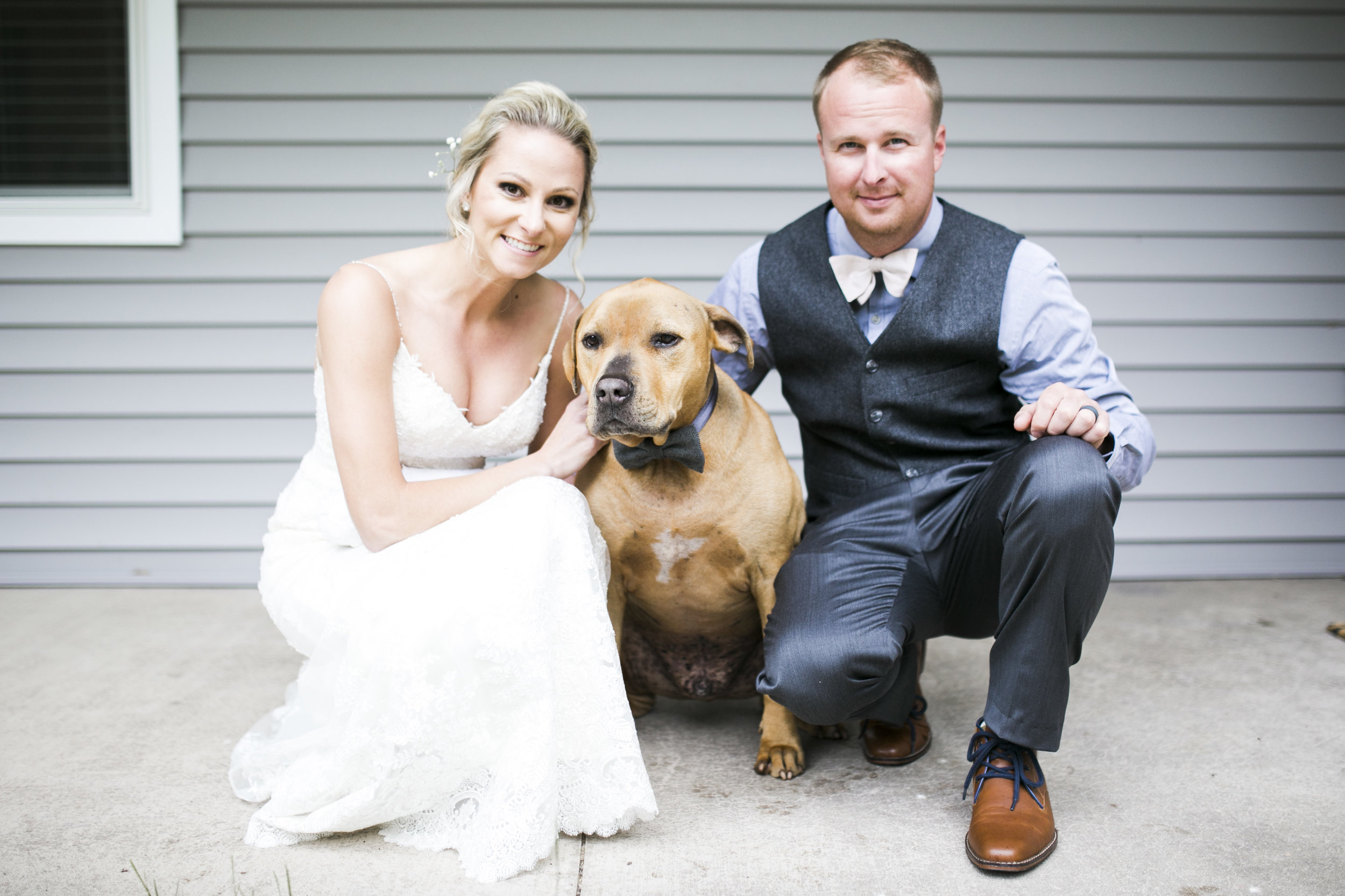 Then the boys found the old snowmobile in the garage. Note the sign: Never trust a man who doesn't drink. Hahaha.
I've heard over and over again that it rained 22 days out of the whole month of June in the Upper Peninsula of Michigan this year. I don't doubt that statistic. It began to sprinkle while taking bridal party photos, but it didn't stop this crew!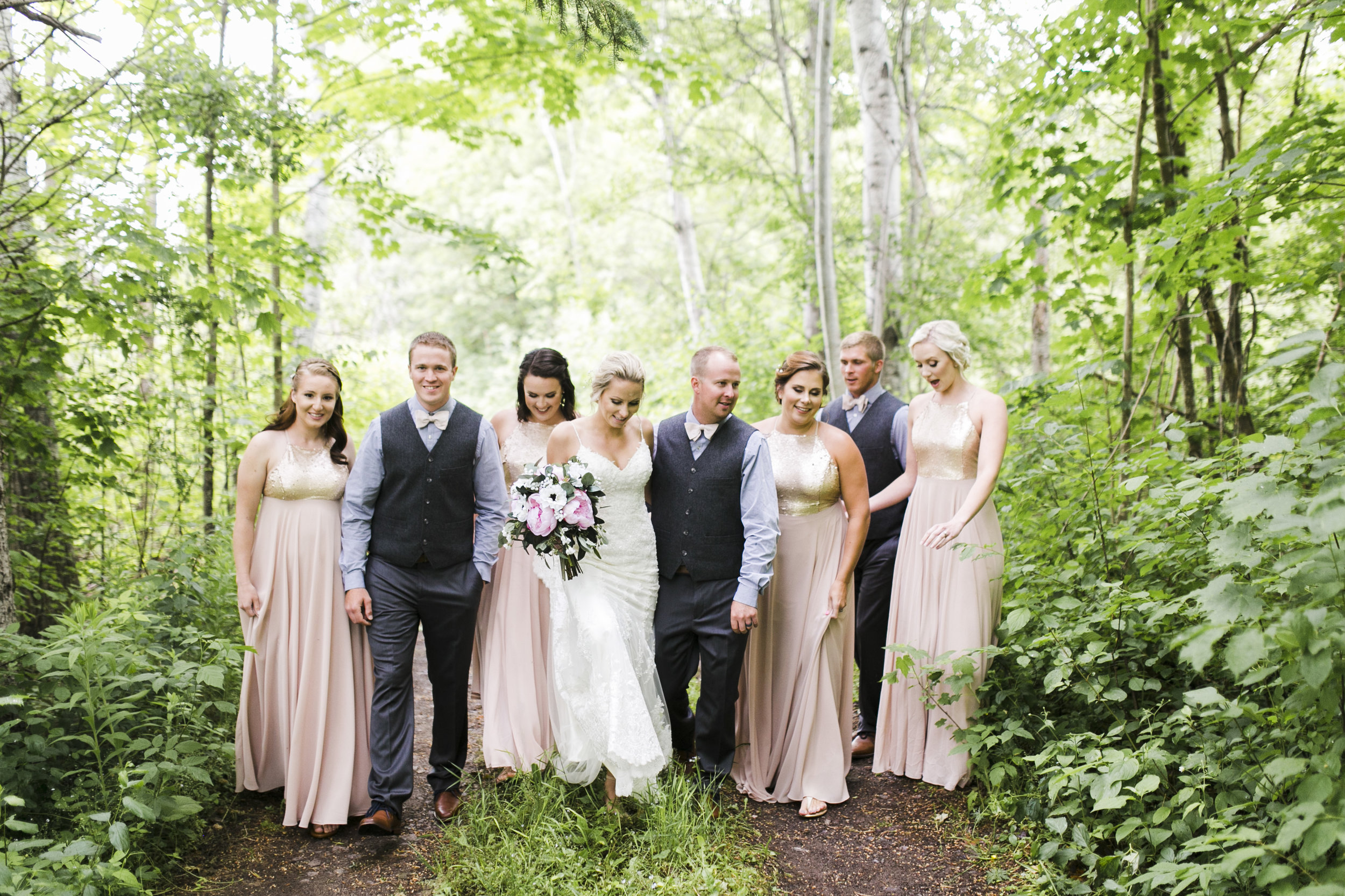 What's a Houghton wedding if there isn't the KBC involved at some point?
Wishing you two only an eternity of happiness!